'NCIS' Boss Steven D. Binder Gives Fans Hope That a Ziva and Tony Reunion Could Still Happen
The winter finale of NCIS has come and gone, yet fans did not get the Ziva (Cote de Pablo) and Tony (Michael Weatherly) reunion they were hoping for. But on a brighter note, the episode revealed that Ziva and Tony have talked to each other, which adds another layer of complexity to her journey. While fans wait for the series to return in January, NCIS boss Steven D. Binder just teased that a Ziva and Tony reunion is still on the table.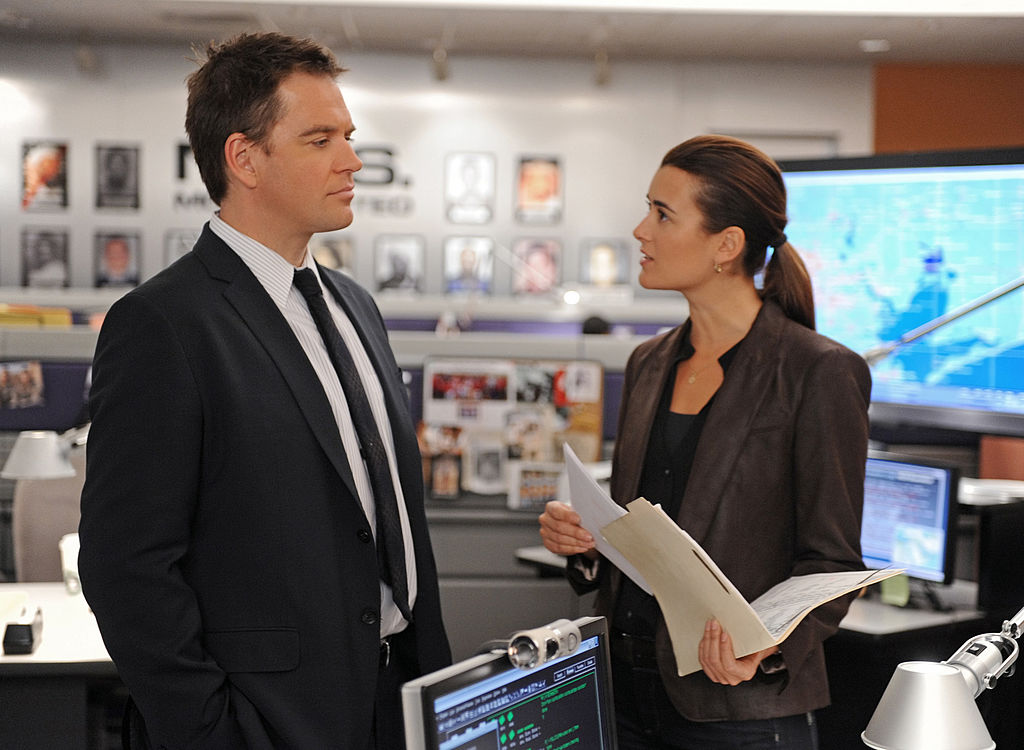 Ziva and Tony have spoken
The biggest thing to come out of the mid-season finale, titled "The North Pole," is that Ziva and Tony have talked since she faked her death. This means that Tony definitely knows that Ziva is alive and that he has been keeping it a secret this entire time.
The revelation was a huge surprise, but it actually makes sense when you think about it. Ziva's death was always shrouded in mystery because they could not find a body. So it is completely logical that Tony would dig a little deeper and discover that she faked her death.
The main question is why did the writers decide to go in this direction? According to Carter Matt, Binder recently talked about the development and revealed that the decision opens a lot of doors for Ziva's story moving forward.
"She really believes her life is in jeopardy, she really believes she needs to stay undercover, so she doesn't tell anybody. But if Adam Eshel's going to know, Tony's going to know," Binder shared. "Just because he knows doesn't mean they've been vacationing in the Caymans and hanging out and having a good ol' time."
It is heartbreaking to think that Tony and Ziva have not seen each other since her apparent death. But the decision to keep Tony in the loop also opens the door for an epic reunion down the road — something Binder also teased is in the cards.
Binder dishes on Ziva and Tony reunion
NCIS fans have wanted Ziva and Tony to reunite ever since it was revealed that she is still alive. Going into season 17, there was a lot of hope that the two would finally get back together, especially after Ziva and Gibbs (Mark Harmon) dealt with the threat that put her into hiding in the first place.
But after three episodes with Ziva, she has yet to share a scene with Tony. Luckily, there is still time for the show to bring the pair together, and Binder revealed that a reunion is still one of their big goals moving forward.
"On the one hand, we wanted to see a reunion and we think the audience wants to see a reunion and if there has been a full-throated reunion in the past, that's a disservice to the storytelling on some level," he explained.
Binder later added that there is plenty of "space to do a reunion" for Ziva and Tony. He did not, however, say whether or not that will happen this season on NCIS.
De Pablo will be back in action when NCIS returns on January 7. She has been confirmed as a guest star in the episode, titled "In the Wind," though there is no telling if Weatherly had time to film a quick scene or not.
The biggest twists in the 'NCIS' fall finale
The fall finale of NCIS had several surprising developments. For starters, Ziva found out that Adam has died. The character did a lot for Ziva over the years, and while she did not share any romantic feelings for him, he was very clear about how he felt about her.
We also learned that Sahar was still alive. The person who died earlier in the season was just an imposter, and the real person behind the threat on Ziva's life was actually Sarah.
There were plenty of NCIS fans who saw this twist coming, but it was still crazy to see play out. Luckily, Gibbs and his team were onto Sarah and he ended up dealing with her by the end of the episode.
What's ahead for Ziva?
Speaking of Gibbs, the upcoming episode of NCIS will feature him dealing with Sarah's death. The official synopsis teases that Gibbs will be coming to terms with what happened, which includes the promise he made to Sarah's son.
The summary also reveals teased that Ziva has taken care of the one thing she needed to do to reunite with her family.
This confirms that Ziva will be back in action in the next episode of NCIS, but we cannot say for sure if she will reunite with Tony or not. Ziva is expected to leave the team after the installment and will not be back until next season.