'NCIS': CBS Finally Responds To Michael Weatherly's 'Bull' Drama
It may have taken them a while, but CBS finally opened up about former NCIS star Michael Weatherly's behavior on the set of Bull. During the Television Critics Association press tour, CBS president Kelly Kahl dished on Weatherly's inappropriate behavior towards his former Bull co-star, Eliza Dushku, and the steps he is taking to improve his leadership away from the cameras.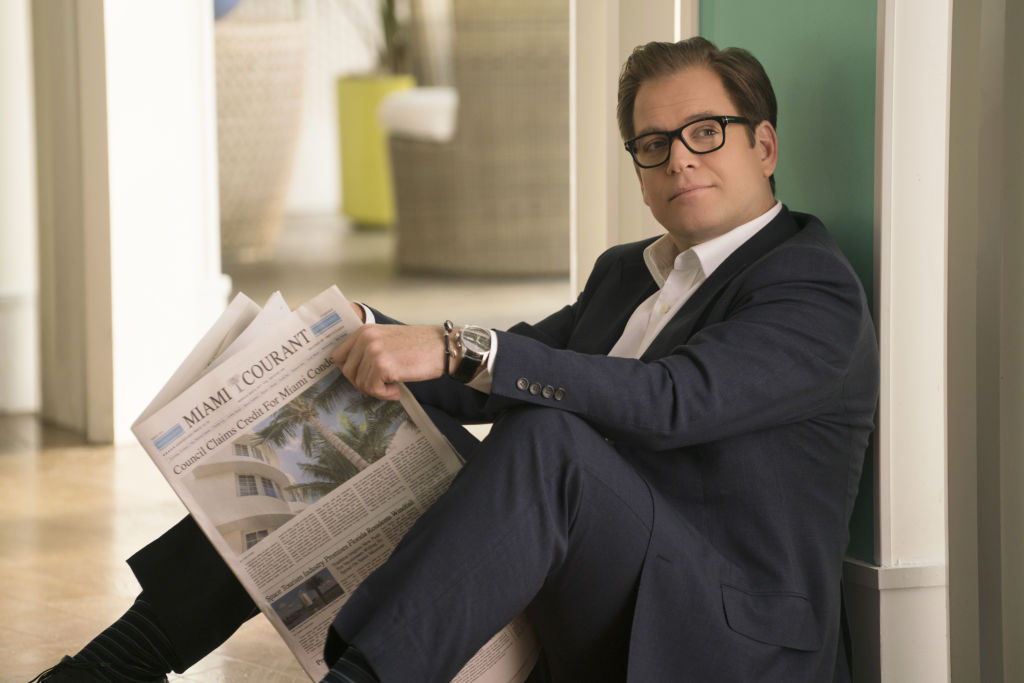 Michael Weatherly taking leadership training
Kahl revealed that Weatherly has voluntarily chosen to undergo leadership training to become a better example on the set of Bull. Weatherly's boss and Bull showrunner, Glenn Gordon, is also taking the same courses. The news comes after it was revealed that CBS paid Dushku $9.5 million in a settlement after the actress accused Weatherly of sexual harassment. CBS revealed that the settlement money represents what Dushku would have been paid if she had stayed on the show and fulfilled her contract.
"It's how to be a leader on the set, it's how to be a positive example for everyone," Kahl shared. "He is taking his responsibility as the head of a show to make the set a positive place to work."
This is not the first time Kahl has addressed Weatherly's behavior. According to TV Insider, Kahl discussed Weatherly's scandal in May, assuring fans that the actor knows he did something wrong and is working to make it right. Kahl said that Michael Weatherly owned what he did and showed a lot of remorse towards Dushku.
The CBS executive also revealed that Weatherly is open to taking courses that teach him how to be a better leader and how to create a positive working environment. Weatherly also released a statement after the scandal broke, apologizing for his behavior towards Dushku and assuring fans that it will not happen again.
Inside Dushku's settlement
Dushku worked alongside Michael Weatherly on the set of Bull in 2017. The actress claims that her character was written off after she complained about comments Weatherly made that were sexual in nature. Weatherly's specific comments have never been released, but Dushku says they were related to rape and sex.
The incident allegedly took place in front of other cast and crew members and Dushku felt highly uncomfortable by the conservation. In light of the accusations, CBS paid Dushku $9.5 million and decided to keep Weatherly on the show.
In her recent interview, Kahl revealed that CBS has been in situations like this in the past. Whenever the network receives a complaint about leadership, they always launch an investigation to get to the bottom of the issue.
The settlement, according to Kahl, was the result of the investigation. She said that CBS encourages their showrunners and stars to create welcoming environments at work. She went on to praise Weatherly for his hard work over the years and assured fans that they want him to remain on the show for years to come. Dushku has yet to comment on what happened between her and Weatherly.
Prior to landing his own show, Michael Weatherly rose to stardom playing the part of Tony DiNozzo on CBS's popular crime drama, NCIS.
Will Bull get renewed?
One of the biggest questions surrounding Weatherly's scandal is whether or not Bull will be renewed for future seasons. Luckily for Weatherly, CBS opted to move forward with Season 4 of the show, despite the sexual harassment case. Although Michael Weatherly will appear for at least one more season, his behavior damaged the series in several big ways.
For starters, Steven Spielberg pulled out of the project after the scandal made headlines in 2018. Spielberg's production company, Amblin TV, previously worked as executive producers on the show.
While losing Spielberg and Amblin hurt the series, CBS still decided to renew Bull for another season. In a statement released after the renewal, Kahl revealed that the show's popularity was the main reason they kept it going. Bull currently enjoys over 10 million viewers an episode, most of whom tune in to see Weatherly in action.
If the network had fired Michael Weatherly, then Bull would have likely been canceled. But since they did not give Weatherly the boot, it makes sense that they would move forward with a new season. Whether or not that holds true after Season 4, of course, is yet to be seen.