'NCIS' Claims Ziva's Return Will Be 'Life or Death' — Who Is At Risk?
Most of NCIS fans are skeptical regarding the significant return of Ziva David (Cote de Pablo) in the season 16 finale after many assumed her death in season 13. Some even believe that her return will be short-lived.
However, executive producer Frank Cardea disclosed that Ziva David would be back for four episodes this season.
After she lost her daughter and faked her own death, Ziva was bound to transform into a different person. While de Pablo's fan-favorite character surfaced in the first episodes of season 17, her return to NCIS in the midseason finale was teased by co-star Diona Reasonover as a "life or death" situation.
Inside Ziva's return to 'NCIS'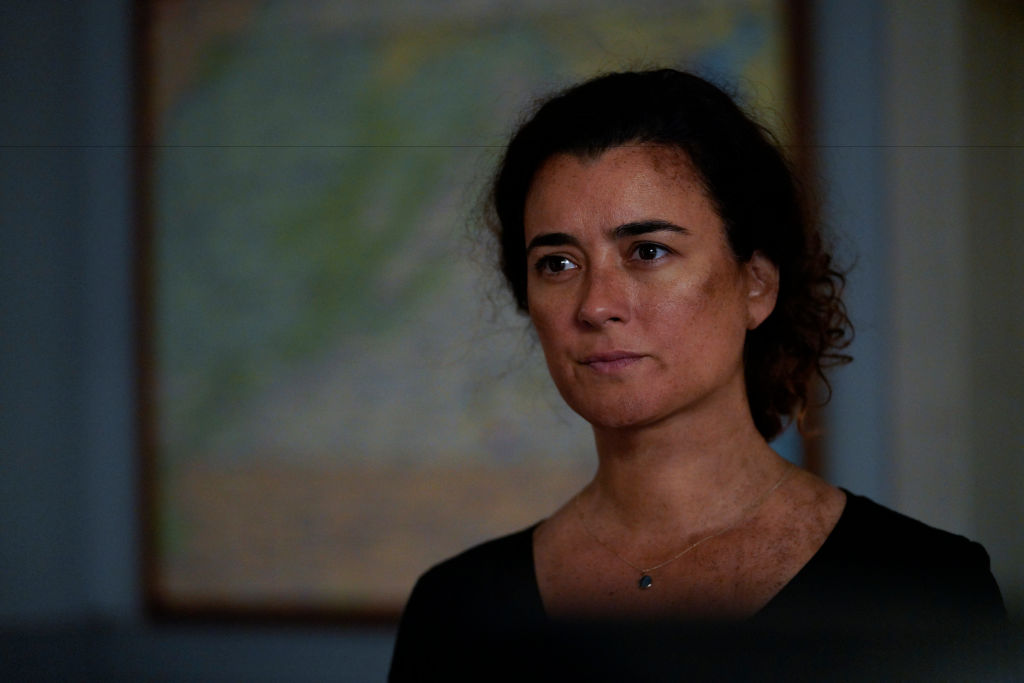 The theory behind Ziva's resurfacing was just a mere hallucination following the long history of Gibbs (Mark Harmon) being haunted by ghosts of his past. His ex-wife's ghosts even haunted him as he looked after her daughter during the week's case in the final episode of season 16.
Nonetheless, Ziva is, of course, very much alive, at least as shown in the first two episodes of season 17. Two more episodes will air by the end of the year, just in time for the show's fall finale.
It's pretty evident that her big return has come with more tension, and now the NCIS team is going to get busier. Before Ziva's big return, every fan thought that she passed away in the blast in Israel.
But, it happened that the explosion which specifically targeted her left her with a lust for revenge. This mission transformed her ever since she left. Gibbs even noticed her taking anxiety pills.
Ziva is a living legend to Diona Reasonover's Kasie
Ziva is more of a legend to Diona Reasonover's Kasie. Kasie had to put more effort into the case with a concern of what was happening to Ziva as she appeared in the first couple of episodes this season.
Kasie is a newcomer and hasn't had the chance to connect with or get to know Ziva. As per Kasie, when she spoke to TV Insider, all this will change with the return of Ziva in the midseason finale.
NCIS fans are looking forward to the reunion of Ziva and Michael Weatherly's Tony, who departed to look after their daughter Tali. Sadly, this isn't likely to happen, as stated by de Pablo.
Who is at risk on 'NCIS'?
Ziva David emerged from her hiding zone to warn Agent Gibbs of the lurking danger. The main reason that Ziva had to fake her death was to keep her daughter Tali safe.
Ziva's resurfacing exposes Tali to great danger. This means that the threat must be severe to warrant such action. Now that the threat proves to be a risk to her family, should we speculate if NCIS will do away with Ziva before the end of the season?
Fans are worried that Agent Gibbs is at risk, but they're also speculating that Ziva's story arch will come to a permanent end in the NCIS season 17 fall finale.
Will Ziva David die in the 'NCIS' midseason finale?
Steve Binder, the NCIS executive producer, recently teased that she might end up dying. Binder made clear that all cameos of Ziva will relate to each other.
However, how they link won't be visible right away. He also said that the story of Ziva would have "closure," this season. This could result in anything at this point.
Possibilities are that Ziva might die in the midseason finale. However, this could also mean that she will deal with the threat and possibly reunite with her family.
Ziva has already died once. This means that it could reoccur. If all goes well, then Ziva will reunite with her family: Tali and Tony (Weatherly). This might turn out to be a better ending, and it might also open the door for de Pablo's return later on.
Be on the lookout of the return of Ziva in the NCIS midseason finale. It will be on air on December 17.