'NCIS': Cote de Pablo and Mark Harmon Have the Cutest Nicknames for Each Other
One of the best things about Ziva David's return to NCIS is seeing her and Agent Gibbs reunite. The two characters have a strong bond: Agent Gibbs (Mark Harmon) was devastated by Ziva's (Cote de Pablo) supposed passing.
It's not just Ziva and Gibbs who are close, though. The actors who play them — de Pablo and Harmon — are good friends too. Their relationship is adorable, and fans love hearing about how excited they are to be reunited. They even have cute nicknames for each other.
Mark Harmon has the most nicknames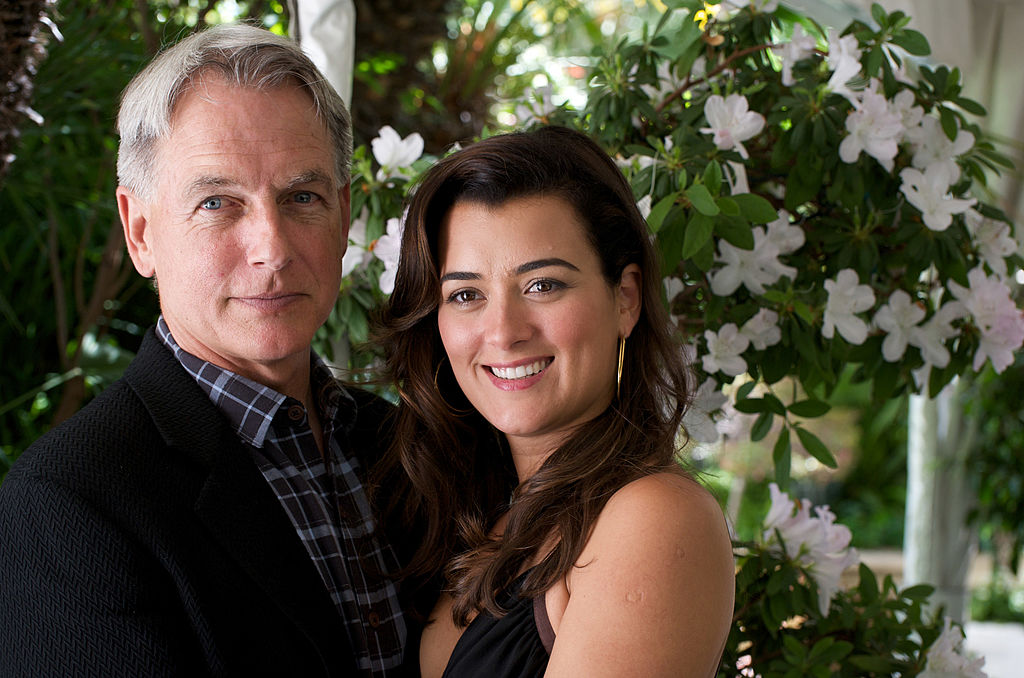 In a recent interview, de Pablo revealed that her relationship with Harmon is really similar to Ziva's relationship with Gibbs. She sees Harmon as a father figure, much like her character sees Gibbs. To de Pablo, Harmon is more than a friend: He's a mentor. Their relationship has a solid foundation thanks to the eight years they spent working together.
De Pablo and Harmon have the kind of relationship where they can go a long time without speaking. When they do see each other, it's like no time has passed. De Pablo even gives Harmon cute nicknames: He's Papa Smurf, Marcos, Dorko, or Dorky. Harmon endearingly calls her Cotes.
Cote de Pablo and Mark Harmon had a very cute reunion
For friends this tight, of course their first time seeing each other after so long was going to be special. De Pablo wasn't expecting to see Harmon until they started shooting, but they ran into each other at a meeting she attended with the producers. She says she opened the door, saw him, and screamed "Oh my God! Dorky!" to which he replied "Cotes."
We have to take de Pablo's word on how that reunion went down, but her reunion with the other cast members was perfectly orchestrated. CBS didn't want word to get out that Ziva was coming back to the show, so they went to extreme lengths to hide de Pablo from most of the cast and crew. They posted a video about their antics on YouTube.
The producers even went so far as to film a fake ending for the show, and send everyone home except for a select few. Then they brought de Pablo out from her trailer to film the scene where Ziva comes down to Gibbs' basement. The reunion between Gibbs and Ziva was a little more serious than the one between de Pablo and Harmon.
Why did de Pablo leave the show?
De Pablo left the show in 2013, after eight years of portraying Ziva David. The actress making around $120,000 per episode, and she may have even been able to make more if she had stayed.
De Pablo says she felt the character wasn't being treated fairly. Even though it sounds like a criticism of the show's creators, de Pablo left on good terms. Her return is evidence of the fact that she didn't burn any bridges with her exit.
De Pablo had a few other roles in television shows and movies before and during her time on NCIS. After the show ended, she wasn't on-screen that often. She did do work behind the scenes in a few projects. She even co-produced a show with one of her former NCIS co-stars: Michael Weatherly.
We don't know for sure if Ziva will be back for good. She will only appear in a few episodes this season, but de Pablo is leaving the door open for more down the line. We hope she'll be back. Fans love to see her on-screen as Ziva, and knowing that de Pablo and Harmon have fun off-screen too makes the show even better.