'NCIS:' Cote de Pablo and Mark Harmon to Co-Lead Season 17?
NCIS, one of the very few spin-offs to outlive its predecessor, has been on the air since 2003. As its ratings keep climbing, the show's writers continue pushing out content to keep fans satisfied, and suspended. And as for viewer satisfaction, the season 16 finale may have topped all of the show's previous triumphs concerning the shock and wow factor.

As season 16 came to a close, the final moments re-introduced the one and only Ziva David. Portrayed by Cote de Pablo, who left the show back in 2013 to pursue roles outside of the CBS hit, Ziva's was a fan favorite. The former Mossad agent with a hardened exterior and a heart of gold has been missed ever since her fateful departure six seasons ago.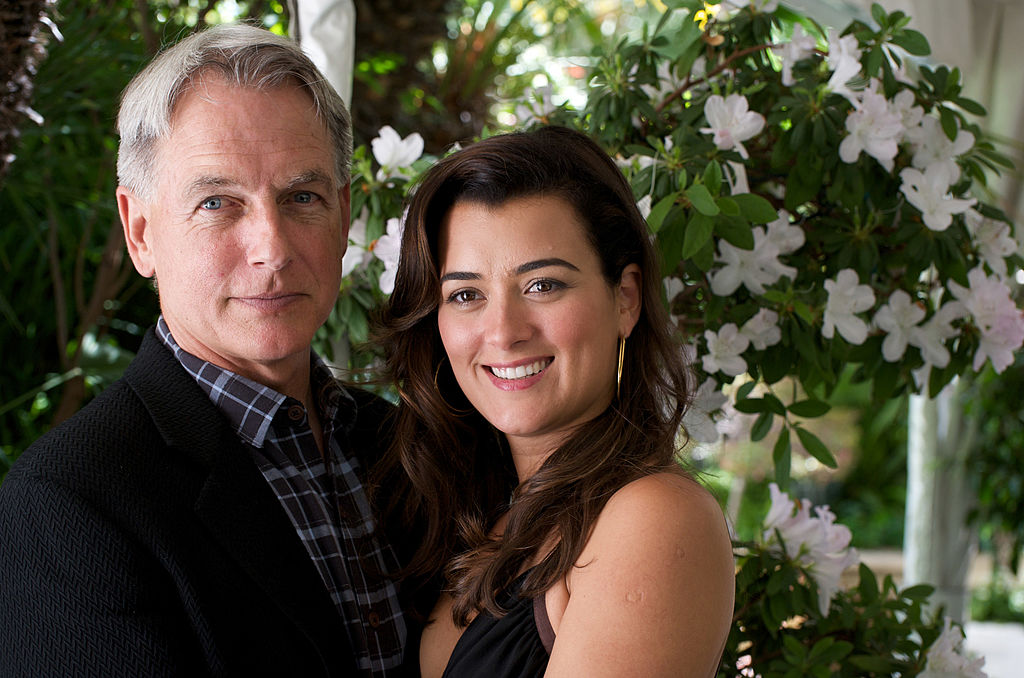 While the writers began dropping clues that Ziva David would return (Eleanor Bishop discovered she was alive and well), many fans feared that the actress would never actually reprise her role on the show. Based on a previous statement made during a Q&A, the actress seemed very hesitant to return to NCIS. She stated the following:

"Look, I love this character. I worked eight years crafting this character and loving her. And so when I felt or I perceived that the character was not being treated with the respect that she deserved, no money in the world [would suffice]. They were going to send her back to Israel and make her an unfortunate, miserable woman. I said, 'What do I leave all the women that have watched and followed the show for so long?' And I didn't think it was fair. So I said, 'Unless someone can really write something fantastic for her, I won't go back.'"

Based on her above convictions, viewers can assume that one of two things is true: Cote de Pablo has been promised quite the compelling narrative arc or the actress decided to settle for something half-baked (and went back on her word). If the first one is true, viewers may be in for quite the treat.

What Cote de Pablo's request for Ziva could mean for season 17 of 'NCIS'

If Ziva receives the complex characterization and compelling storyline Pablo previously deemed a requirement – one that feels in line with the feminist character she portrays – it's likely that her role in season 17 will be pivotal.
If Gibbs is in danger, will Ziva be the only one capable of saving him? Does the season 16 finale imply that viewers will be granted a Ziva-Gibbs team-up that places both stars in the spotlight…equally? Let's consider what we know so far. Based on a statement made by the NCIS writers, Ziva is set to guest star in season 17's premiere. They stated the following:
"This surprise moment is just the beginning. We are thrilled to share that Cote de Pablo will guest star in the NCIS Season 17 premiere this Fall as Ziva's warning to Gibbs unfolds."
Given that Cote de Pablo will function as a guest star, there is a reason to believe that her role on the show may be limited; however, if this is truly "just the beginning," it's probable that the writers have penned an essential role for Ziva. However, how will that essentiality be conveyed?
Ziva likely has two possible futures (based on Pablo's previous statements): she appears infrequently, but take the reigns when she does, or she comes to reprise her role as a mainstay.
Here's to hoping that Cote de Pablo's presence on the show increases with time, and she co-leads alongside Mark Harmon by mid-season, as such a turn of events would be in line with her request. However, so would a recurring role, in which she only appears occasionally, but carries the episode at hand.