'NCIS': Cote De Pablo Finally Opens Up About What Fans Can Expect When Ziva Returns
We are less than a week away from the season 17 premiere of NCIS and we cannot wait to see Ziva (Cote de Pablo) back in action. The first two episodes of the new season will focus on Ziva's return as she and Gibbs (Mark Harmon) deal with a mysterious threat. Producers have been tight-lipped about her storyline, but de Pablo recently teased what fans can expect when her character returns.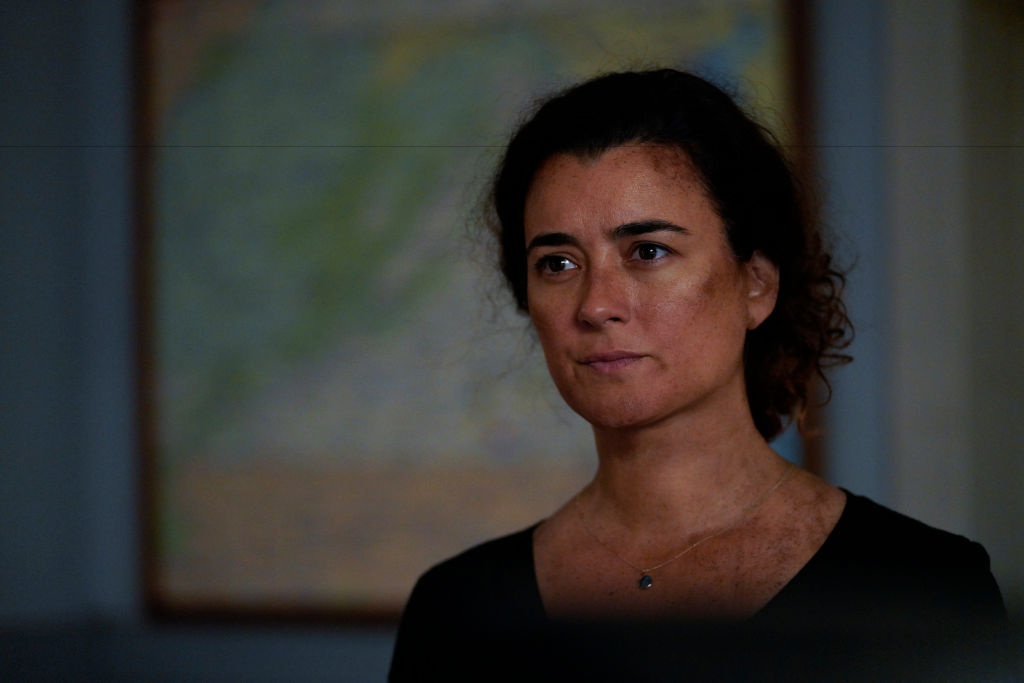 De Pablo opens up about Ziva's journey in season 17
We know the threat is the reason Ziva faked her death and went into hiding. We also know that the person who is hunting Ziva is named Sahar. But why Sahar wants Ziva dead remains a complete mystery.
 Because Ziva has been living in the shadows, she has not spent time with her daughter, Tali, in quite some time. The only reason Ziva would leave her daughter alone is if the threat posed a serious danger to her family.
According to Carter Matt, De Pablo revealed that Ziva is doing her best to keep her daughter out of the picture so that Sahar does not find out about her. Ziva will clearly do anything to protect her family, but it also puts her in a difficult position. We still don't know why Sahar is also after Gibbs, but we should find out more in the season 17 premiere of NCIS.
If Ziva and Gibbs eliminate the threat, there is a good chance that she will finally get to reunite with Tali. Once that happens, we could get a reunion between Ziva and Tony (Michael Weatherly), something fans have been wishing for ever since they learned she was still alive.
Inside Ziva's epic return to 'NCIS'
NCIS producers have confirmed that Ziva will appear in the first two episodes of the new season. The character will then re-appear in two more installments later in the year. Exactly when remains a mystery, but it could be a sign that Ziva will be sticking around for more than one season.
We also know that the first episode will reveal a lot about what Ziva has been doing since her faked death. Considering how Ziva has been living under the radar for several years, this could take a long time to flush out.
NCIS recently released the official synopsis for the season 17 premiere, revealing that Ziva and Gibbs will be teaming up to take down a terrorist plot. The show also shared some photos from the opening episode, and it looks like Ziva and Gibbs are picking up right where season 16 ended.
At some point in the first two episodes, Ziva will also meet a few members of the NCIS team. We have already seen photos of Ziva and Torres (Wilmer Valderrama) working together, so it will only be a matter of time before the rest of the team finds out about her.
Bishop (Emily Wickersham) also knows about Ziva's true fate, so we assume that she'll be brought in at some point as well.
Will Ziva and Tony reunite?
When it comes to her family, we cannot say for sure if Ziva and Tony will ever reunite on the show. Weatherly left the series a few years ago to star on his own show, Bull. On NCIS, his character left the team after discovering that he is Tali's real father.
If Ziva and Gibbs take out Sahar, she will be free to return to her family. This could, however, happen off-screen, especially if the series is unable to work with Weatherly's busy schedule. We hope that does not happen, but it is a possibility.
If they do share some screen time, it will probably happen later in the season, when Ziva returns for her other cameos. At this point, there is no telling what NCIS has planned for Ziva's future, but bringing her and Tony together would be a big hit with fans.
Fans can watch Ziva return when the new season of NCIS premieres on September 24 on CBS.