'NCIS': Did Pauley Perrette Have Anything to Gain By Lying About Mark Harmon?
The set of NCIS might have been more toxic toward the women cast members than we ever knew during the show's past 16 seasons. While there isn't any definitive evidence to back this up, we've seen many top actresses from the show leave over the years due to circumstances they didn't always reveal. As we know, only Cote de Pablo agreed to come back as Ziva, dependent on her character receiving better focus.
Pauley Perrette is another favorite cast member who left a couple of years ago without much explanation. More recently, she revealed Mark Harmon was possibly physically or mentally abusive toward her.
While we should believe all women when it comes to abuse, what empirical evidence is there to back up her claims?
Did Mark Harmon's dog cause injury on the 'NCIS' set?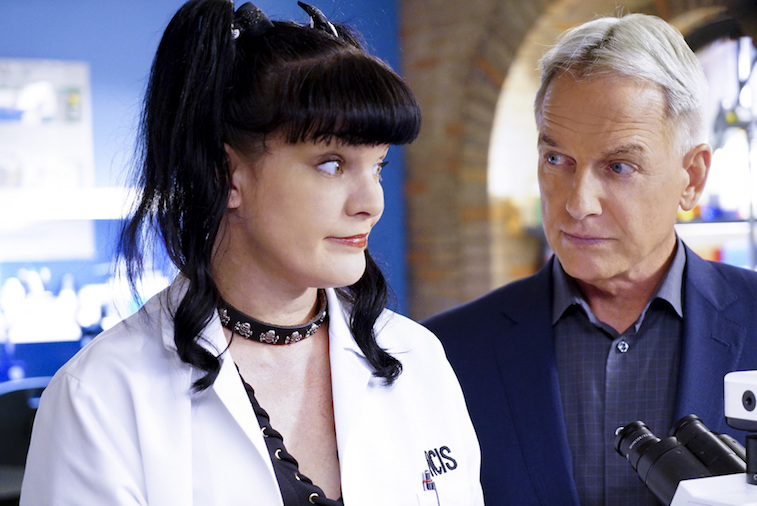 There was silence from Perrette for two years about leaving NCIS until recently when she revealed on her Twitter account there was a couple of alleged incidents that made her scared of being around Mark Harmon.
One of those was when Harmon brought his dog on set, something initially sounding harmless. Perrette says the dog bit a prominent crew member and freaked her out at the time. According to inside reports, the crew member was "roughhousing" with Harmon's pit bull, hence the dog acting out.
If you think this doesn't sound like a big deal, Perrette went on to say Harmon might have been physically abusive to her about the dog incident behind the scenes. She never let on exactly what happened, though it's more than a little disturbing to hear about when Harmon is known for being one of the nicest guys in Hollywood.
So is his nice guy persona a ruse, or was Perrette making up things for some kind of personal gain?
Perrette says she was physically assaulted for speaking out about the dog
https://pmctvline2.files.wordpress.com/2019/06/ncis-perrette-harmon-tweet-2.jpg
If you read Perrette's tweets, then you probably noticed she did save and post a pic of the crew member's injury from the dog bite. It looks like the dog bit the person around the eye, requiring stitches.
Afterward, Perrette said she was physically assaulted for complaining about Harmon bringing the dog on set. Did Harmon lose his cool and cause some physical harm to Perrette when no one else was looking?
She's also said she couldn't say or do anything afterward because it was being covered up by a powerful "machine" protecting Harmon. Fans find this challenging to believe based on what everyone else says about Harmon's down-to-earth nature.
Why would Perrette say such a thing when it was too late for her to sue for any financial reward?
In a time when we should believe assaulted women, should we believe Perrette?
https://twitter.com/DEADLINE/status/1103401379635159040
Waiting all this time to reveal these accusations against Mark Harmon probably doesn't make it very easy for Perrette to file any lawsuits. Maybe she would have had she supposedly not been bullied to keep things quiet.
We can certainly believe such a thing could happen based on the horrific stories we've heard from women in many male-dominated industries. Because NCIS seems to have had an alpha male environment for years, the other women on the show might have had similar situations.
Based on the time passed, we'll likely never know who's right. The truth, as it usually is, may be found somewhere in the middle. Enough evidence exists from others to believe Perrette to a point, and there's enough evidence to say Harmon isn't like this around everybody, if at all.
At least Perrette will still be working with CBS on a new comedy series next fall. However, don't expect her to ever appear as Abby Sciuto when NCIS wraps, even if the machine tries.