'NCIS': Does The Return Of Ziva David Mean Michael Weatherly's Tony DiNozzo Will Return For Season 17?
Season 16 of NCIS ended with a huge surprise that will have a lasting impact on the upcoming season. In the last scene of the Season 16 finale, Ziva David (Cote de Pablo) returned from the dead and warned Gibbs (Mark Harmon) about a serious threat. Ziva's cameo was just the beginning of her new storyline, which has fans wondering if the series will bring back the character's love interest, Tony DiNozzo (Michael Weatherly).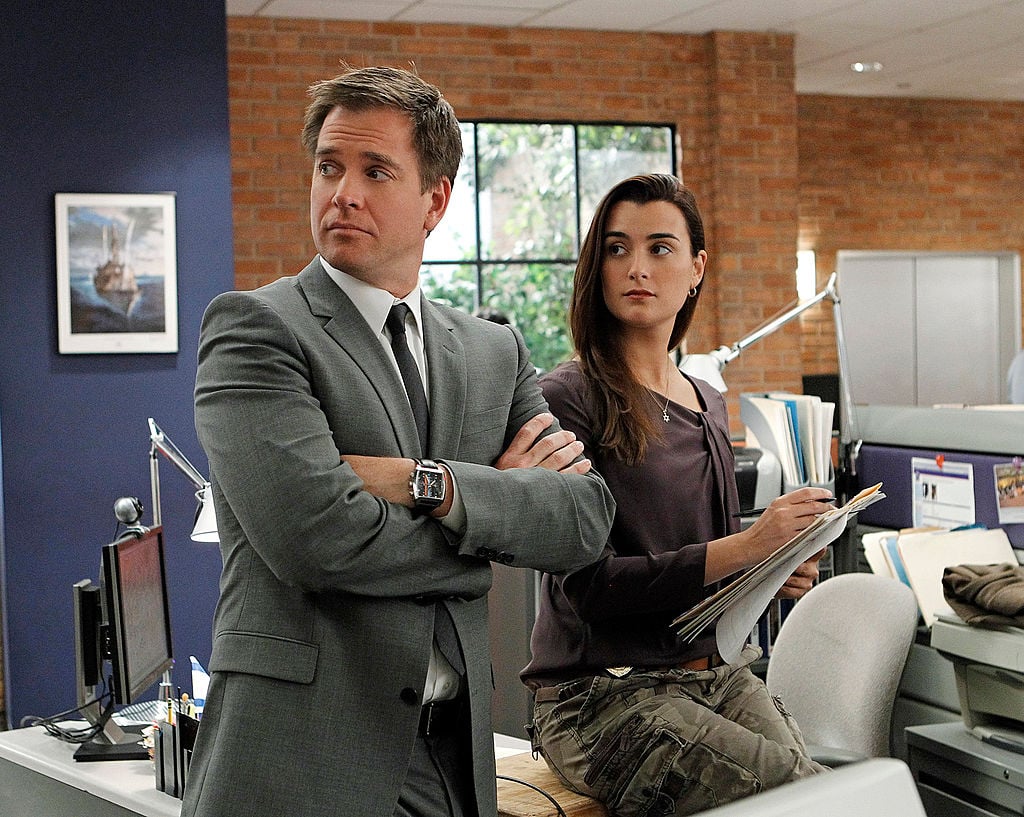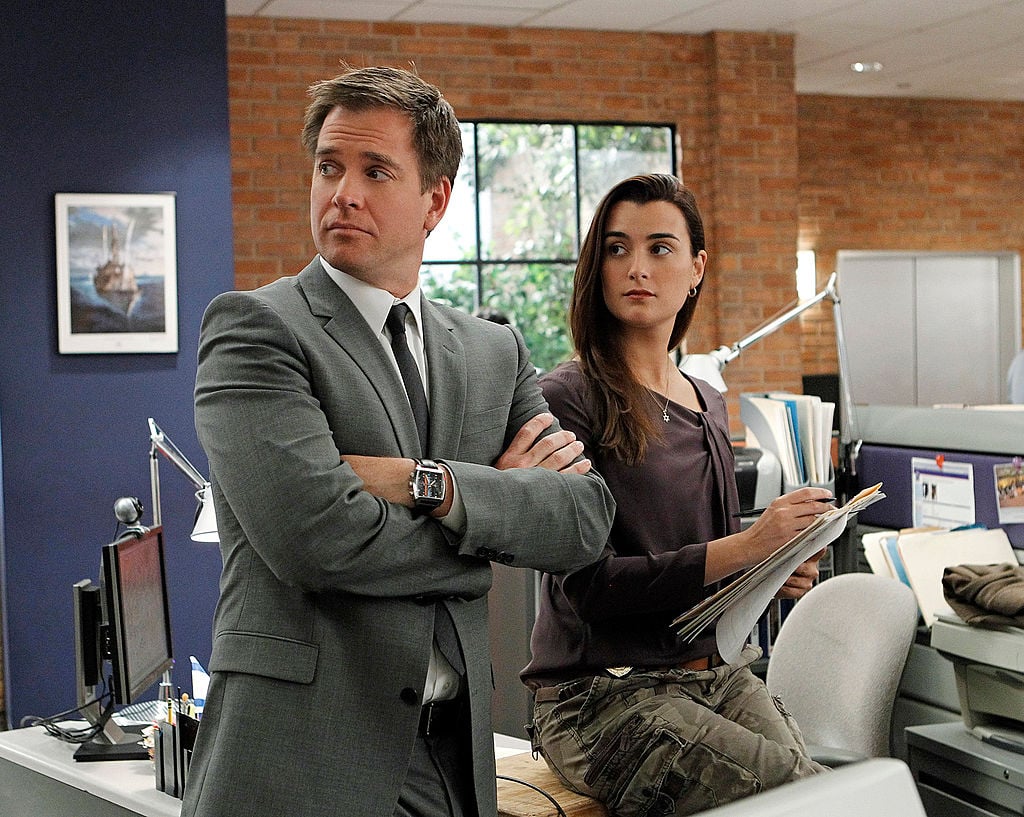 Ziva returns for the 'NCIS' Season 16 finale
Ziva was first mentioned in the Season 16 installment "She" after Bishop (Emily Wickersham) discovered that she has not died in Israel a few years back. The revelation surprised fans, but most viewers did not expect the series to bring her back this season. That all changed in the final moments of the season when Gibbs found himself confronted by an unexpected visitor.
In the last scene of Season 16, Ziva appeared at Gibbs' home in what was easily the most shocking moment of the season. Although their interaction was brief, Ziva had an important message for Gibbs, who was clearly in shock by the whole situation. In fact, the only words Gibbs could muster was Ziva's name before the camera cut to black.
"Hello, Gibbs. No time for pleasantries — you're in danger," Ziva told him.
Ziva will be back for Season 17 of 'NCIS'
With Ziva officially back in action, fans are already looking ahead to Season 17. We have no idea how Ziva's storyline will play out in the new season, but showrunners Steve Binder and Frank Cardea assured fans that the character will have an important role moving forward.
According to TV Line, Binder and Cardea did not reveal too many specifics about where Ziva is headed, but it will be interesting to see how she comes out of hiding. After all, the only people who know that she is alive are Bishop and Gibbs – at least for now.
"This surprise moment is just the beginning," the showrunners revealed. "We are thrilled to share that Cote de Pablo will guest star in the NCIS Season 17 premiere this fall, as Ziva's warning to Gibbs unfolds."
The last time we saw Ziva was way back in Season 13. At the time, the team learned that she had died in a bombing raid in Israel. It is unclear what she has been doing over the past few years, but we do know that she has been keeping tabs on her former cases.
Earlier this season, Bishop used some of her notes to solve an old case, which is eventually how she learned about Ziva's true fate. Whatever happens, fans can rest easy knowing that Ziva will get a lot more screen time next season.
What about Michael Weatherly?
With Ziva back in action, fans have naturally speculated about the chances of Michael Weatherly reprising his role as Tony DiNozzo in Season 17. Tony was Ziva's love interest on the show and it seems only natural that the pair would reunite. Weatherly, who left the series in 2016 to star on his show, Bull, has not commented on returning to NCIS.
Considering how the series kept Ziva's return a secret going into the Season 16 finale, we probably will not hear anything official until closer to the premiere of Season 17.
Bringing Tony back will also depend on where producers take Ziva's storyline. It is entirely possible that the show simply mentions Tony next season without physically bringing him back. This, of course, depends on what Ziva wants to do.
If Ziva reveals herself to the rest of the team, it is logical that Tony would hear about it, unless she asks everyone to remain quiet. There are also questions about her family's safety, which could prevent a cameo from Weatherly as well.
When will 'NCIS' return?
At this point, fans cannot wait to see where the series takes Ziva. Following another year of high ratings, CBS renewed NCIS for Season 17 earlier this year. The network has not announced when the popular crime procedural will be back, though it typically premieres in the fall.
Hopefully, we will learn more about Ziva's story in the coming months as production for Season 17 gets underway. Until then, all we can do is speculate about whether or not Ziva and Tony will reunite.