'NCIS' EP Confirms Cote De Pablo's Ziva David Will Appear In At Least Two Episodes
NCIS fans are counting down the days until the premiere of season 17 thanks to Ziva's (Cote de Pablo) surprise appearance in the final seconds of the season 16 finale. Ziva showed up to warn Gibbs (Mark Harmon) that he was in danger, but was she real? Is she alive? And, if so, will she be back for good?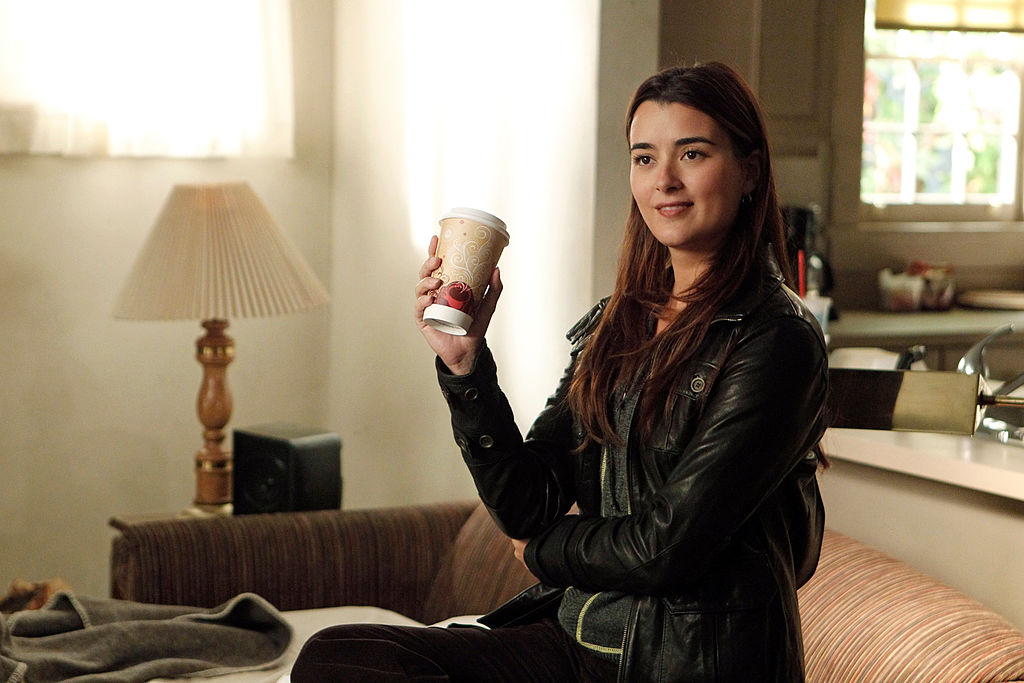 'NCIS' showrunner gives fans a small clue
After de Pablo's shocking return, showrunners Frank Cardea and Steven D. Binder revealed that she would also be in the NCIS season 17 premiere. But, other than that, everyone has kept their mouth shut about Ziva's comeback.
Now, approximately one month ahead of the new season, fans have gotten their first hint, and it comes from Binder. While talking with Entertainment Weekly, Binder said, "We are ecstatic to have Cote de Pablo return as our beloved and mysterious Ziva. These are two huge episodes with lots at stake for Gibbs and Ziva physically and emotionally."
Along with Binder's quote, EW added a pic of Gibbs and Ziva that seems to be from the season 17 premiere. They are wearing the same clothes that fans saw them in during the NCIS season 16 finale, but this time Gibbs is bleeding on the side of his head. It looks like the danger Ziva warned him about got to him quickly.
Which two episodes?
Binder referenced "two huge episodes," and there is already disagreement among fans about what he meant. Is it last season's finale and this season's premiere? Or, was Binder saying that Ziva will be in at least two episodes during season 17?
It's hard to believe that the story of Ziva's return could be wrapped up by the end of the premiere. And, her appearance in the last few seconds of the season finale really doesn't seem to count as a "huge" episode with "lots at stake."
Of course, there is the chance that Ziva's not even real, as Gibbs has a history of seeing things. If Ziva is a figment of his imagination, sticking around for just one more episode of NCIS is a possibility.
The Ziva theory that has fans talking
While there has been a discussion among fans about how many episodes Ziva will end up in during season 17 of NCIS, the hottest topic of conversation is a new fan theory that has gone viral. 
"Here is something to ponder, when Ziva returned for the season 16 finale and she warned Gibbs of impending doom, aimed towards him. Maybe Ziva will assume the NCIS lead. Allowing Gibbs to go on a search and destroy mission of whom it might be," wrote a fan on Twitter.
This theory seemingly appeared on Reddit first before spreading throughout all of the social media platforms. One fan called it the "only way this show can continue," but other fans disagree.
Some believe that Tim McGee (Sean Murray) is the right choice to take Gibbs' place if he ever does step down, while others say they don't want Gibbs going anywhere.
"Heard what I hope is a stupid rumor; that 'Ziva' will be replacing 'Gibbs,'" another fan wrote. "The only way I will continue to watch [NCIS] if Gibbs is promoted to Director. I've stuck with you through 'Kate's' murder. 'Tony' leaving, 'Abby's' leaving & 'Ducky's' reduced role. Enough."
There is no indication that Gibbs is leaving
During his 16 seasons on NCIS, Mark Harmon – who is also the show's executive producer – has renewed his contract several times, and he is currently under contract through the end of season 17. He has made it clear in interviews that he knows how lucky he is to have a steady acting job that he loves (and that also pays him a hefty sum), and he doesn't take leaving lightly.
It seems like NCIS would come to an end if Harmon decided to call it quits. On top of that, de Pablo left the show because she didn't feel her character was getting the respect she deserved.
"Look, I love this character. I worked eight years crafting this character and loving her," said de Pablo. "And so, when I felt or I perceived that the character was not being treated with the respect that she deserved, no money in the world [would suffice]…So I said, 'Unless someone can really write something fantastic for her, I won't go back.'"
It is possible that "something fantastic" could be taking over Gibbs' role on the NCIS team. But fans will just have to wait and see.
Season 17 of NCIS premieres September 24th on CBS.