'NCIS' EP On What Cote De Pablo's Return As Ziva David Means For Season 17
NCIS fans got a welcome surprise in the Season 16 finale. After teasing Ziva's (Cote de Pablo) return all season long, the series brought the character back in the final scene of Season 16. Ziva's cameo in the finale was brief, but with Gibbs' (Mark Harmon) safety on the line, it is clear that she is here to stay. Here is a look at what Ziva's return means for Season 17 of NCIS.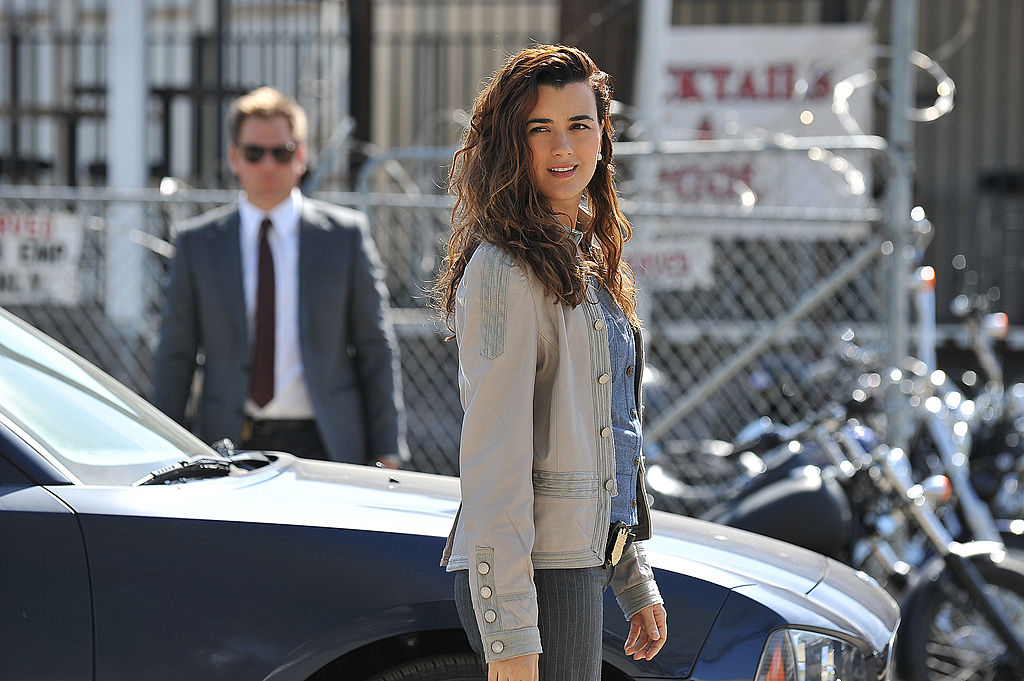 Ziva returns in 'NCIS' Season 16 finale
NCIS teased Ziva's storyline throughout Season 16. It all started when Bishop (Emily Wickersham) discovered Ziva's secret office and used her journals to solve a case. Bishop then found a note from Ziva, asking her to keep her secret.
The note confirmed that Ziva had not died in Israel a few years ago and was living in Washington D.C. Ziva's storyline then took a backseat as Gibbs struggled with some personal issues.
The majority of the Season 16 finale of NCIS focused on Gibbs and Fornell (Joe Spano) solving a case related to some local drug dealers. Given the story line in the finale, fans did not expect de Pablo to make an appearance.
But in the final moments of the episode, Ziva appeared inside Gibbs' home while he was in his basement. Gibbs was obviously surprised to find Ziva alive, but their reunion was short-lived as she issued him a dire warning.
"Hello, Gibbs," Ziva told him. "No time for pleasantries. You're in danger."
'NCIS' Producers kept Ziva's return top secret
There were few fans who thought de Pablo would actually have a cameo in the Season 16, mostly because producers kept her involvement tightly under wraps. According to Deadline, showrunners Steve. Binder and Frank Cardea went to great lengths to keep Ziva's return a secret ahead of the finale. This includes not mentioning her in the official script and filming her scene after most of the cast and crew had called it a day.
The showrunners also escorted de Pablo into the studio via the back entrance and only had a skeleton crew work on her scene. Given how nobody knew about Ziva's involvement in the Season 16 finale, the extra steps clearly paid off. While it was great to see Ziva back in action, what does her return mean for the rest of the team moving forward?
Ziva will return in Season 17
Fortunately, Binder and Cardea discussed how Ziva will play a part in the upcoming season of NCIS. Although they kept the details to a minimum, the showrunners assured fans that Ziva will have an important story in Season 17 and that her journey will be related to the warning she issued Gibbs in the Season 16 finale.
"This surprise moment is just the beginning," Binder and Cardea shared in a statement. "We are thrilled to share that Cote de Pablo will guest star in the NCIS Season 17 premiere this fall as Ziva's warning to Gibbs unfolds."
Exactly how Ziva's return will play out is still to be determined. Gibbs and Bishop are the only two members of the team who know that she is alive. We can only assume that Ziva showing herself to Gibbs means that she is coming out of hiding, and that her other former colleagues will get caught up next season. If that is the case, then Ziva could play a large part in Season 17, though what happens after that is still unknown.
Now that Ziva is back, there has also been some speculation that Michael Weatherly will also reprise his role as Tony next season, though nothing official has been confirmed.
When will Season 17 of 'NCIS' premiere?
CBS renewed NCIS for another season a few months ago. The renewal came amid rumors that Harmon was thinking about hanging it up. Harmon signed a contract extension as part of the new deal, so we know for sure that Gibbs will be back for at least one more season. With the series still killing it in the ratings department, it is possible that it still has a few more years left in the tank.
The network has not revealed when production for the upcoming season will begin. The series, which still ranks among the most popular dramas on television, is expected to return to CBS sometime in the fall.
De Pablo's last appearance on NCIS was back in Season 13.