'NCIS' EP Reveals Cote De Pablo's Return As Ziva Will Be 'Emotional' And 'Physical' For Gibbs
When NCIS shocked fans at the end of the season 16 finale with the return of Ziva David (Cote de Pablo) in the final few seconds, it sparked a summer full of conversation and rumors of what it could mean. Is Ziva back for good? Is Ziva really alive? And, could Ziva possibly end up replacing Gibbs (Mark Harmon)?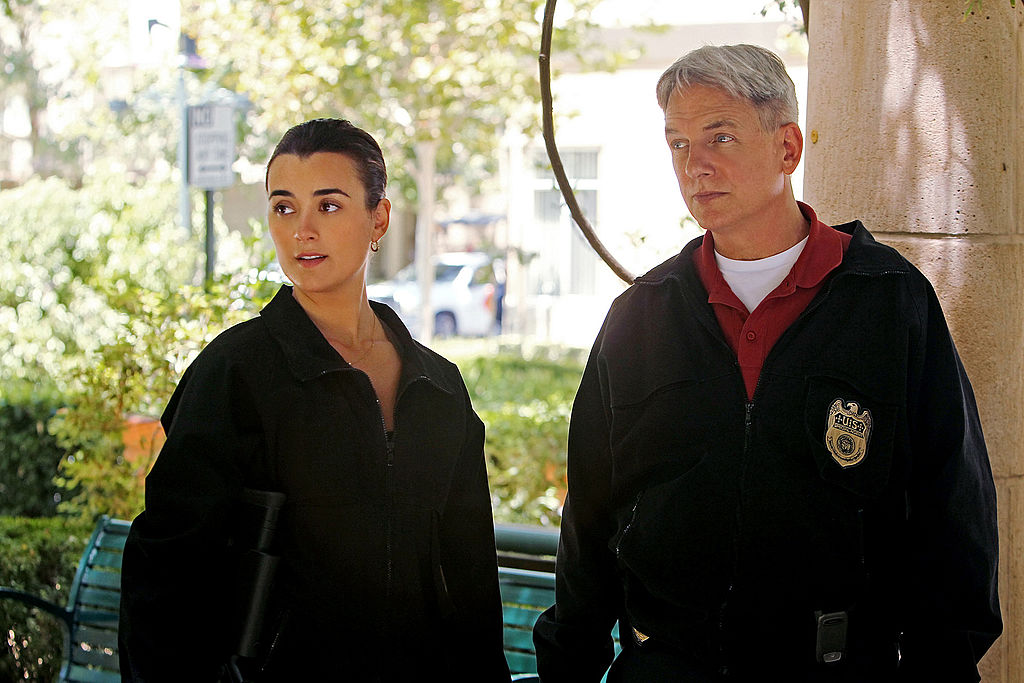 Ziva will be part of at least two episodes
Immediately after Ziva's surprise appearance where she warned Gibbs that his life was in danger, showrunners Steven D. Binder and Frank Cardea revealed that Cote de Pablo would be part of the season 17 premiere. But ever since then, NCIS producers and the CBS network have been extremely quiet about Ziva's return and what it could mean for the show.
There have been zero pics or updates from the set since the cast and crew returned to start filming the upcoming season, except for a couple of social media snaps from Nick Torres (Wilmer Valderrama).
However, Binder just gave fans a little hint about what to expect with a small quote in Entertainment Weekly.
"We are ecstatic to have Cote de Pablo return as our beloved and mysterious Ziva," says Binder. "These are two huge episodes with lots at stake for Gibbs and Ziva physically and emotionally."
'NCIS' fans still have a lot of questions
Accompanying the quote in the Entertainment Weekly blurb was a picture of Ziva and Gibbs wearing the exact same outfits they were wearing during the season 16 finale, but the characters appear to be in a dangerous situation.
Gibbs has blood on the side of his face as if someone has already tried to harm him – just as Ziva warned. It also appears that whatever is happening to Gibbs, or whatever threat is coming his way, Ziva plays a part in it somehow.
As for the quote from Binder, some fans believe that the two episodes he was referring to were the season 16 finale and the season 17 premiere, not two future episodes.
The crazy 'NCIS' fan theory that has fans talking
Amid all of the talk and speculation about what Ziva's return means for NCIS, a fan theory has emerged that is taking over the internet. For years, it looked live Ziva was dead, but thanks to those precious few seconds in last season's finale, some fans believe this is the first step towards Ziva replacing Gibbs at NCIS.
A Reddit user first shared this theory earlier this summer, and it has gained some serious traction with fans.
"Gibbs is old now, I stand by that the only way this show can continue is if Ziva takes his place as team lead, oh how wonderful that would be. They could just write that for her child's protection, Tony is taking care of her in hiding, I wouldn't be bad at all, anything to have her back," wrote the fan.
Not everyone is buying it
As soon as the fan posted their theory, the responses came hard and fast, and then the conversation spread to other social media platforms. Some people said they weren't in love with this idea because Gibbs is such a popular and beloved character. Others said that Ziva has bigger things to deal with than NCIS, and she is "hunting way bigger game." Not to mention the fact that to most fans, McGee (Sean Murray) is the rightful heir to the NCIS throne.
The 67-year-old Harmon – who is also the show's executive producer – has inked a deal with CBS through the end of season 17. And, after working in the TV business for four decades, he has made it clear he knows how good life is at NCIS.
It doesn't appear that the crime procedural would continue if Harmon decided he was done with the show. But, if they could get Ziva to come back permanently and take his place, it just might happen.
Season 17 of NCIS premieres Tuesday, September 24, on CBS.