NCIS: What Do Show Executives Frank Cardea and Steven Binder Say About the Season 16 Rumors?
After 16 seasons and soaring ratings, even the most stubborn TV viewer has to admit NCIS is doing something right. The CBS drama is so marketable that several huge celebrities acted on the show over the years. Not only that, but real NCIS agents say that a few dramatic liberties aside, the show actually hits pretty close to home. Millions of people tune in every week to see what happens, but only a handful of people know ahead of time what each season has in store. Executive producers Frank Cardea and Steven Binder are two of those people, and they're shedding some light on some NCIS rumors and what Season 16 has in store.
What do Cardea and Binder do on NCIS?
#NCIS Writer Frank Cardea (hairy, b/g) getting Twitter lesson. Keep your fingers crossed. pic.twitter.com/fsET3yB1

— Steven D. Binder (@stevebinder) November 8, 2011
Aside from NCIS creator Donald Bellisario, Frank Cardea and Steven Binder are two of the most powerful people working on the show. Cardea has executive producer credits on 322 episodes and writing credits for another 46. Binder served as executive producer on 262 episodes, and he helped write another 76 shows. They run the show and help shape the storylines, so Cardea and Binder have a lot of say when it comes to the direction NCIS goes.
What are some of the NCIS rumors surrounding Season 16?
Fans who sensed Nick Torres' (Wilmer Valderrama) feelings for a fellow agent at the end of Season 15 were on to something. Viewers have to tune in to see whether that somebody is Maria Bello's Jack Sloane character, Emily Wickersham's Ellie Bishop, or someone else. "Torres might be shining on someone in the bullpen," Binder tells Parade.
Mark Zuckerberg…and now the #NCIS writing staff pic.twitter.com/X6OZjUiBpE

— Steven D. Binder (@stevebinder) June 29, 2016
Speaking of Bishop, Cardea (pictured above) reveals that her mother, Barbara Bishop, played by Lindsay Wagner, could pop up in Season 16.
Another of the NCIS rumors Cardea and Binder discussed? A glimpse at Agent McGee's (Sean Murray) personal life.
"We'd love to explore something with his family. We're overdue," Binder says. "On the lighter side, we do discover that McGee is a closet reality TV fan when we have an episode that involves a reality TV show, and it turns out McGee is a superfan, which he tries to play down. But it's like a superfan of Star Trek suddenly at a Star Trek convention that can't keep their mouth shut. So, we get some comedy out of that, but I think you're right. This is a season where he's [the senior agent] now. He's the big guy so I think there could be something there."
Could there be other surprises on the show?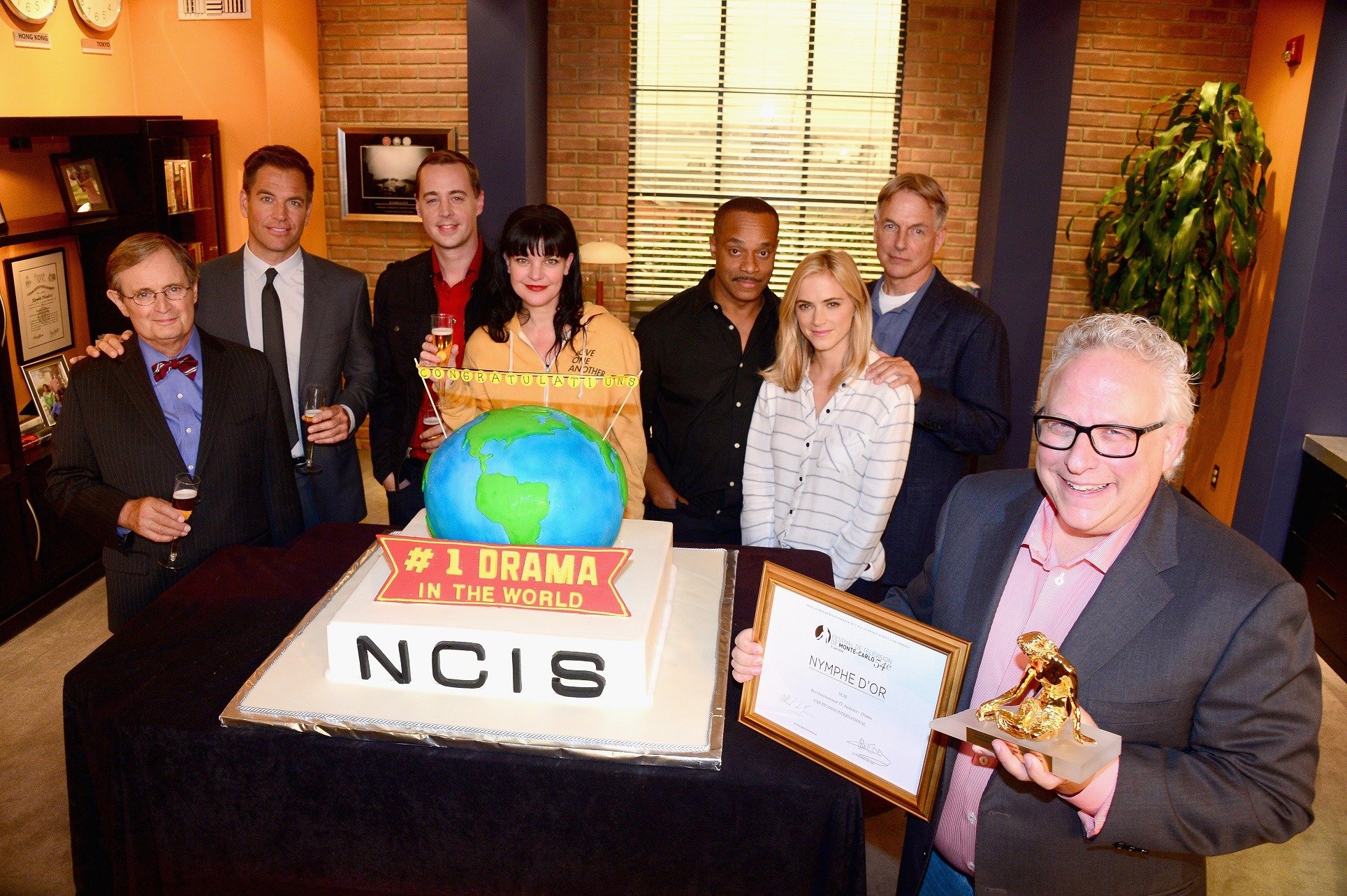 Cardea and Binder shined some light on some the NCIS rumors and speculation in Season 16, but they didn't discuss what the team might look like in the future.
Pauley Perrette had a highly publicized exit from the show after Season 15, and there's speculation that star Mark Harmon and his Agent Gibbs character might leave. However, it seems like two other characters are more likely to depart before Gibbs goes.
The evidence indicates that Ducky could be on his way out the door. Fans have already noticed him appearing on the show less and less. Plus, there was a line about the character wanting to "see some of the world," which adds to the rumors of actor David McCallum's departure. Events early in the second half of NCIS' 16th season point to actor Sean Murray and his character of McGee leaving the show.
Check outThe Cheat Sheet on Facebook!