'NCIS' Fans Are Convinced That This Character Is Useless
NCIS is one of the longest-running shows on television. The show's fans are some of the most loyal fans out there. All you have to do is look at the recent reaction to the return of fan-favorite Cote de Pablo to see just how passionate NCIS fans are.
So when they make a complaint about a character on the show, you take it seriously. Some Reddit users think that one recent addition is "useless." Who is it and is her purpose more than simply just a love interest?
Who is Jack Sloane?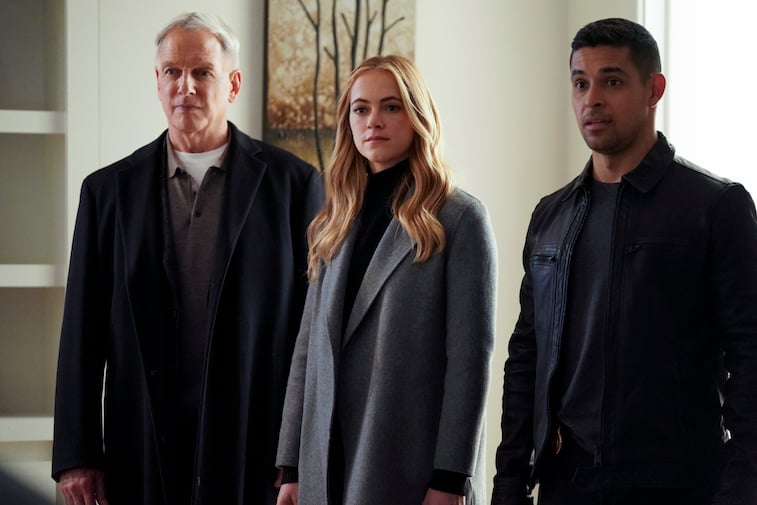 Jack Sloane (played by Maria Bello) first appeared on NCIS during season 15. The character seemingly came out of nowhere when she appeared at Agent Gibbs' front door asking to use his phone. Though she first appeared on the show during the season's fourth episode, fans didn't learn of her background until episode 16, "Handle with Care."
During the episode, Sloane revealed that she served in Afghanistan and was a prisoner of war for nine months. She said that she was tortured for intel. Sloane reflects on her past and how her time as a POW contributed to all the anger issues once she got back home.
We also learned that Sloane has a daughter who she gave up for adoption when she was born. She met her daughter, Faith, while on a case. But Faith was not interested in having a relationship with her mother. When the two met, Faith told Sloane that she made her decision years ago and she was not interested in having a relationship.
Why fans don't like Sloane?
When fans call a character "useless," you take notice. In most cases, characters add some sort of value to a show, especially ones who stay for multiple seasons. So what is it that fans just can't stand?
One Reddit user noted how an entire episode was devoted to Sloane's specialty, mental forensics. But rather than getting a deeper look at Sloane, the user argued she was completely useless. The user wrote: "So in episode 5 we get an entire plot built around Jack's supposed specialty, mental forensics. And Jack is completely useless the entire episode, wandering around stating the blindingly obvious and trying to get everyone else to validate her as a character still. Why do they continue to have her on the show?"
Other users validated this opinion, with one user writing having issue with Sloane's new relationship with Agent Gibbs, "I think they definitely could've used her character better. They're now just using her as a love interest with no other functions and it's annoying, because she could be a really good character.."
Is Sloane's run on the show coming to an end?
Bello originally signed a contract with NCIS for three years. It comes to term a the end of this season. Some fans are theorizing that Jack Sloane will be killed off at the end of season 17. Sure, Bello can renew her contract or the writers can write her character off in another way, but some fans are convinced her death is the only way for her to exit the show.
So why kill her off instead of writing her off in another way? Fans argue it doesn't make sense for Gibbs to have his happy ending just yet. Gibbs has always been adamant about love interfering with the job. He's fully devoted to his work and he goes home alone.
At this point, it wouldn't make sense for Gibbs to be in a romantic relationship. Sure, the writers could end the relationship in another way, but this conclusion forces Gibbs to double down on his stance of shying away from romantic endeavors, which is more in line with the Gibbs we know.