'NCIS' Fans Are Disappointed in the Writers Over This Developing Plotline
After sixteen successful seasons and ratings that keep climbing (despite the show's revolving door of lead characters), you would think NCIS has discovered some coveted secret to success. As the most-watched scripted show on TV, NCIS has become a cultural phenomenon – boasting a fanbase that spans the globe and reaches various demographics every week.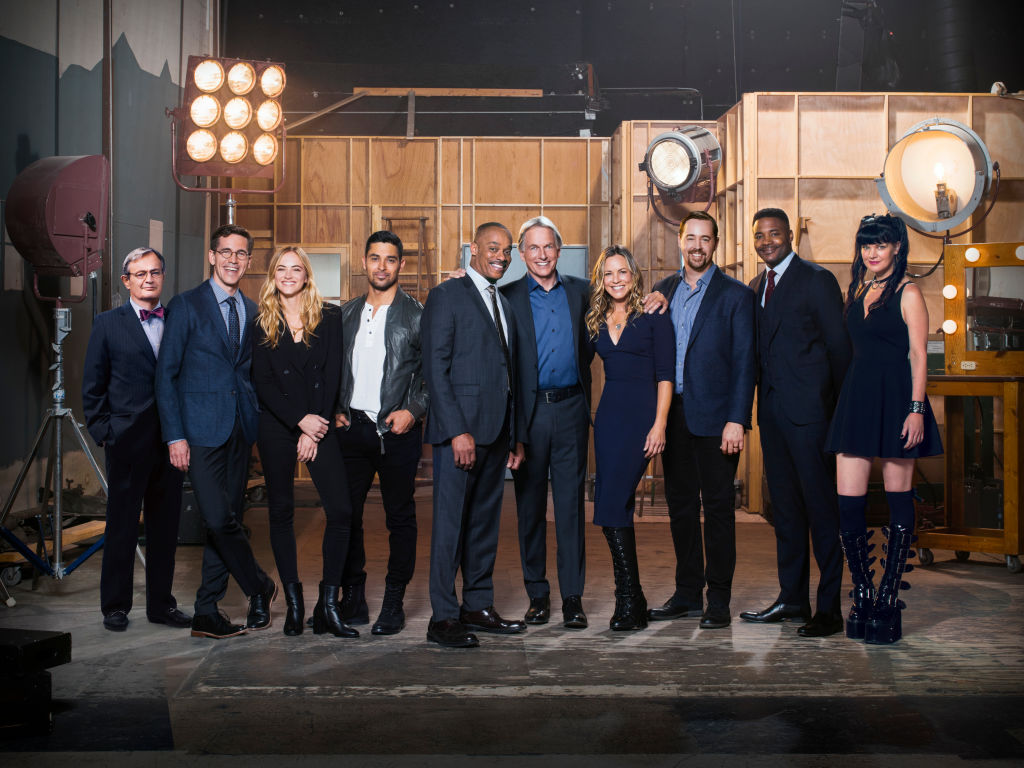 NCIS has confronted the departures of Michael Weatherly, Cote de Pablo, Pauley Perrette, and more, yet has managed to prevail. Introducing new characters in orthodox fashion, the writers provide them with the procedural standard: unique quirks and typifying tendencies.
Replacing its leads as frequently as we replace dollar-store batteries in the remote, NCIS manages to show no signs of backlash (in the ratings department). However, not all new characters and new narratives are met with enthusiasm from the fans.
Though NCIS may appear to exist without flaws, one developing plotline has several fans outraged. And, if the show continues to foster a narrative that seems to be set to a slow boil, many current NCIS enthusiasts may stop tuning in on Tuesday nights. When it comes to NCIS, fans want the writers to abandon any potential Torres-Bishop romantic pairing.
Why fans don't want Bishop and Torres to become the next romantic duo in 'NCIS'
Many fans feel that the writers have been hinting at a possible romance between Torres and Bishop. If the sexual tension many fans are sensing comes to fruition, NCIS may face some serious backlash on social media. One NCIS viewer wrote:
"A Bishop/Torres pairing is the absolute last thing this show needs. That[']s way too predictable and "formula…"
Echoing the comment stated above, another fan chimed in to explain why Bishop and Torres would never "work;" the fan stated:
"They definitely need to end the stupid sexual tension. Bishop is way too wishy-washy for any sort of relationship and Torres is self-centered and about as deep as a mud puddle. His best relationship would be with a mirror."
While blatantly attacking Torres' character, the fan notes that Bishop and Torres simply aren't compatible; birds of a feather flock together, and many fans would agree that Bishop and Torres are way too dissimilar to carry a successful or narratively logical relationship. The idea that these two would even be attracted to each other seems unrealistic to many.
The above fan goes on to explain that the writers "did the same thing with Tony and Ziva, implying that such a plotline would be repetitive and unoriginal. After seventeen seasons, could it be that the writers are struggling to conceive of original ideas, revisiting previously employed structures and hoping to strike gold twice in the same mine?
Are the writers behind 'NCIS' struggling to keep the show "new?"
Are the NCIS writers, in fact, recycling the Tony-Ziva plotline – "both of them wanting the other and being all childish and jealous if the other even looked at someone – as one fan implies? If so, could it be that the writers are at a loss? Is this why they asked Cote de Pablo to return as Ziva?
NCIS may have offered Cote de Pablo a great sum of money in an attempt to regain hype for a show losing its steam. While the ratings may not show any signs of narrative degradation, fans' online responses surely do. And, it's likely that the writers are aware of such a fact.
Rather than jumping ship and ending the series, bringing back Cote de Pablo may serve as a "refresher." Not to mention, adding a steamy romance may revive some of the heat that existed when Weatherly and Pablo starred across from one another; however, no one will ever have their chemistry. Thus, many fans argue the writers should drop the romance and stick to creating a captivating storyline for Ziva in season seventeen.