'NCIS' Fans Want A New Romance In Season 17
NCIS fans are desperate for a new romance. Between character exits and surprise returns, love has been pushed to the backseat on CBS's hit crime drama, but fans are hopeful that will change in Season 17. Which characters could we see get together when NCIS returns this fall?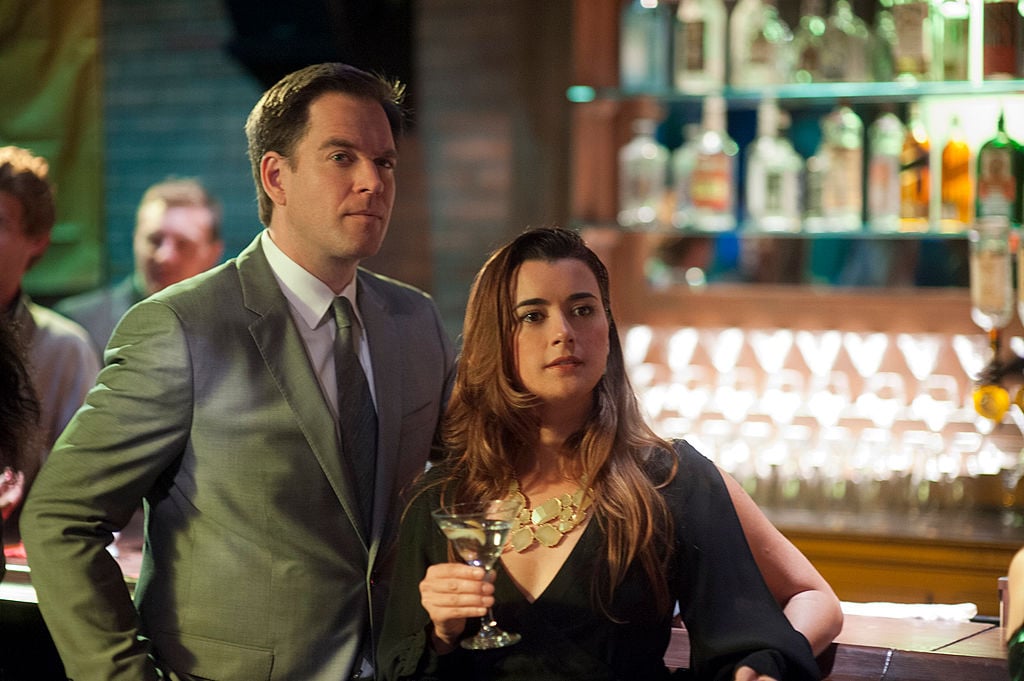 Bishop and Torres
Rule 12 discourages coworkers from dating, yet it has been broken a handful of times over the past 16 seasons. Who can forget, for example, when Tony (Michael Weatherly) and Ziva (Cote de Pablo) finally got together after a slow start? Ziva returned in a big way in the Season 16 finale of NCIS, so there is a chance that she will reunite with Tony in Season 17.
While it would be amazing to see the pair back together, fans are hoping that they get a similar romance between Bishop (Emily Wickersham) and Torres (Wilmer Valderrama).
NCIS has teased a romance between the pair for several seasons. Last season, the two engaged in some heavy flirting, though nothing ever went beyond friendship. In fact, every time it seems like Bishop and Torres are about to take things up a notch, they take a step back and fall into the same old routine.
We can only hope that will change in the upcoming season. Perhaps all the previous teases mean the writers always meant to bring them together, they are just taking their sweet time on the build-up.
What about Bishop's marriage status?
While NCIS fans would love to see Bishop and Torres together, there are questions surrounding the status of her previous marriage. There are some fans who seem to believe that Bishop is technically married to Jake (Jamie Bamber), a detail that could prevent Torres from making a move.
Luckily, Bishop is officially divorced and free to explore new relationships. In fact, following her breakup, Bishop dated Qasim Naasir (Rafi Silver). The two even got engaged, but his tragic death obviously put an end to her hopes of marriage.
Bishop has yet to dip her toes in the dating pool following Naasir's passing. The closest she has gotten is her flirtations with Torres. If Bishop feels like she is ready to start dating again, Torres is clearly the frontrunner for her heart. That could change in Season 17, however, depending on where the writers want to take her story.
Who else is a good match on 'NCIS'?
Bishop and Torres are hardly the only potential matches on NCIS. Gibbs (Mark Harmon) enjoyed a quick fling with Jenny (Lauren Holly) prior to her appointment as the director of NCIS.
Unfortunately, things did not work out between the two and finding the perfect match continues to be an issue for Gibbs. But that could change in Season 17 as things between Gibbs and Jack (Maria Bello) heat up.
Although Gibbs does not have the best track record when it comes to relationships, Jack is probably the best fit for him. Not only do they share similar experiences, but she is also someone who Gibbs can open up with and share his feelings. If both characters iron out their issues next season, there is a strong chance that they could get together at some point. There are admittedly a lot of unknowns there, but McGee (Sean Murray) and Delilah (Margo Harshman) have proven that agents can have successful relationships, which is definitely an encouraging sign for everyone else.
Harmon dished on Gibbs' potential romance
Speaking of Gibbs, Harmon recently opened up about his character's relationship with Jack. The NCIS star admitted that he has no idea where the writers are taking their relationship, but he is open to the idea of a romance.
He also revealed that doing scenes with Bello has been fun and praised her for bringing a new element to the show. There is no telling if the series will bring them together in Season 17 but having Harmon's approval is the first step in the process. Now we just have to keep our fingers crossed that something actually happens.
Season 17 of NCIS is scheduled to premiere on CBS Sept. 24.