'NCIS': Leaked Cote de Pablo Photo Gives Fans More Hope About Ziva's Return
NCIS fans breathlessly await the return of Cote de Pablo to their favorite show – and now, Wilmer Valderrama is fanning the flames of anticipation with a new photo. Some fans say that de Pablo's Ziva David takes a back seat to no one, but in this case, they can make an exception.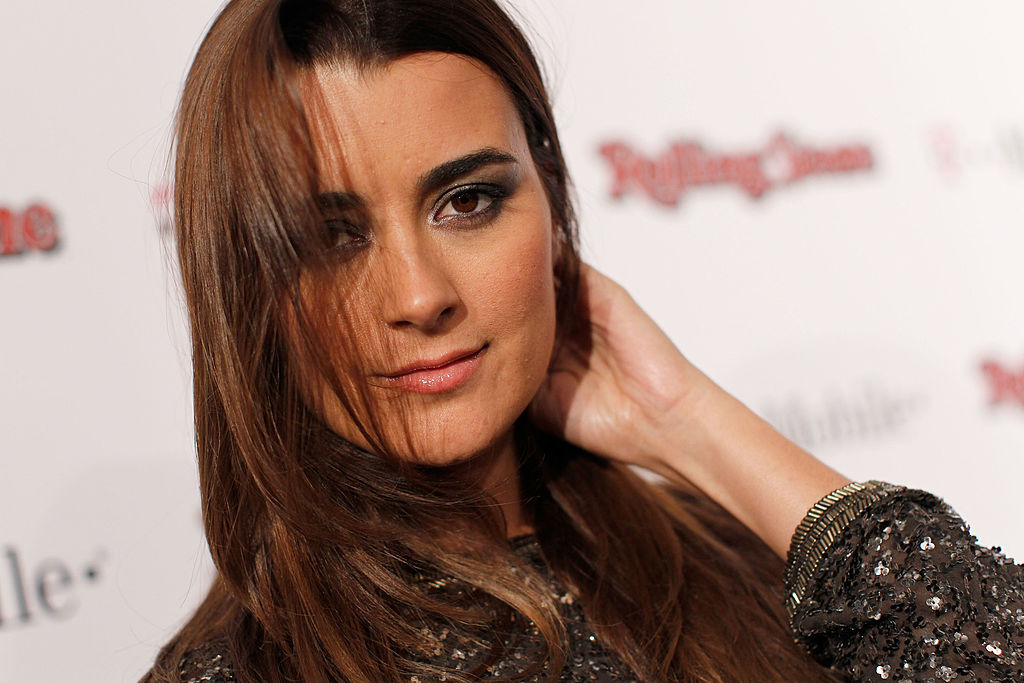 We've done a little digging to find out just how long Ziva's return will last. We know that she'll be back in the season premiere on September 21 to explain why she reappeared to Gibbs – so will this be a one and done or not?
Ziva's finger shot heard around the internet
Shooting for season 17 is underway, and some photos have already leaked out. Valderrama, who plays Special Agent Nick Torres, posted a photo of himself, Emily Wickersham, and de Pablo all making finger gun poses at the camera while sitting in a car. Valderrama and Wickershamare are in the front seat, while de Pablo is in the back, "shooting" straight into the camera. 
Valderrama captioned it, simply, "I'm just gonna leave this over here…. 😜🤫 Tuesday, September 24.. #NCIS" The official NCIS Instagram account replied, #CarpoolGoals/ Valderrama added "#ZIVA" in a comment, and that alone was enough to prompt dozens of replies. 
Fans went nuts, with a number of replies in all caps, like "WAS NO ONE GONNA TELL ME OR WAS I SUPPOSED TO FINISH MY APUSH HW CHECK INSTAGRAM AND FIND THAT THE BEST DAY OF MY LIFE WAS HAPPENING" and "I DIDNT EVEN NOTICE COTE CREEPING IN THE BACK AT FIRST AND I SCARED MYSELF AH"
How long will Ziva be back on 'NCIS'?
So the key question now is, will Ziva stick around longer than just the season premiere? There was conflicting information on the post. One fan said, "If only Cote (Ziva) was back on a regular basis." 
One reply said, "Only premiere episode I believe." Another said, "first two episodes." A third said, "I mean if Cote was returning as a regular I'm certain they would have officially announced it by now but I can't see her returning for more than a handful of episodes currently tbh."
Talking to Entertainment Weekly, showrunner Steven D. Binder said, "We are ecstatic to have Cote de Pablo return as our beloved and mysterious Ziva. These are two huge episodes with lots at stake for Gibbs and Ziva physically and emotionally."
Well, that's at least one less mysterious thing about Ziva. Two it is. At least for now.
We say for now because as many twists and turns as de Pablo's tenure has taken, we wouldn't necessarily be surprised if she comes back at some other point. We do not have any confirmation other than the first two episodes, but the show took such elaborate steps to keep her return under wraps, it was worthy of an NCIS mission. 
The cloak and dagger return of Ziva
Not only did the showrunners keep the script pages with Ziva's return away from most of the cast, but they shot the ending with de Pablo and Mark Harmon with a skeleton crew after everybody else had left, and everybody else had filmed a different ending. Meanwhile, de Pablo herself was hustled onto the lot via a back entrance to shoot her scene in the finale. 
It was a dramatic return for a character and actress whose journey with the show had plenty of drama outside of what happened onscreen. She had been a fan favorite from seasons 3 to 17, particularly for her chemistry with Michael Weatherly. However, the actress left the show in 2013, later saying that she was unhappy with how the script treated Ziva. The show said she died in an offscreen mortar attack but later revealed she was in hiding to protect her family.
Now that she's come out of hiding to help Gibbs (Mark Harmon), we'll have to see if there's another secret mission to conceal a longer return. No promises, but with this character, we can never say never.