'NCIS: Los Angeles and New Orleans' Renewed: Why Can't Fans Get Enough of 'NCIS'?
If your favorite show has NCIS somewhere in the title, CBS has two doses of good news for you. NCIS: Los Angeles and NCIS: New Orleans have both been renewed, while its parent show, NCIS, is still going strong. Los Angeles will enter its 11th season, New Orleans its sixth, and the original NCIS its 17th season.
With three shows, 17 seasons and hundreds of episodes between them, it's clear that fans literally can't get enough of Naval Criminal Investigative Service. And that's true not just in the United States, but overseas.
Mark Harmon once stopped traffic in Salzburg Austria when he got recognized there. Here's how the show has kept up its momentum all these years.
'NCIS' came from the creators of longtime favorites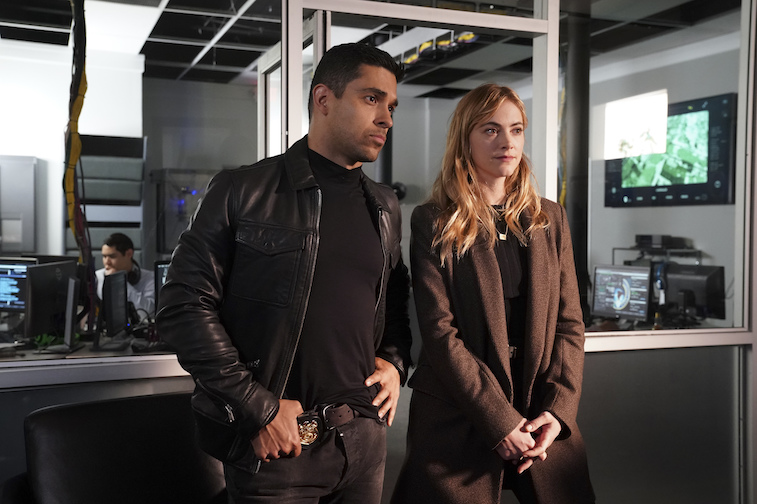 One of the key brains behind the NCIS franchise is Donald P. Bellisario. Certainly, he's not as widely recognized as, say, Mark Harmon, but you've seen his name if you've watched the credits of Magnum PI, Tales of the Gold Monkey, Airwolf, Quantum Leap and JAG.
The producer was a key creative force in all of them.
Bellisario served in the Marines, which has certainly influenced the flavor of his adrenaline-fueled TV shows. He even met JFK assassin Lee Harvey Oswald there, and almost got into a fight with him because Oswald was reading Pravda, a Russian newspaper.
Another marine pulled Bellisario away, saying "He's harmless." That later figured into an episode of Quantum Leap.
NCIS sprang from JAG, a Navy legal show that ran from 1996 to 2004. Bellisario said that JAG was for an older audience, while NCIS would be a "hipper show for a younger audience." Now NCIS has been around long enough to be the older audience.
Bellisario stepped down from the show in 2007 after disagreements with Mark Harmon.
'NCIS' leads to even more 'NCIS'
After debuting in 2003, NCIS rose through the ratings to rank in the top five shows every year since 2008. With an average of 12 million viewers a week, it's the second longest-running live-action scripted show after only Law & Order: Special Victims Unit.
NCIS: Los Angeles was the first spinoff, hitting the air in 2009. New Orleans followed in 2013. LA is the No. 23 show on TV with about 10 million viewers, while New Orleans ranks 13th, with 12 million viewers.
Kelly Kahl, the president of CBS Entertainment, said:
"NCIS has been a global juggernaut for almost two decades. Its viewers are clearly the most loyal of any drama on television. They are passionate about the characters, the plot lines, and the storytelling. We owe a huge debt of gratitude to the gifted production team, and the cast, led by the extraordinary Mark Harmon."
She expressed similar sentiments for the two spinoffs.
How 'NCIS' has endured
Slate tried to crack the secret to the show's continued success and discovered the reason was quite simple.
"There's nothing particularly innovative about the way the NCIS crew solves crimes, but that's part of the show's genius. In the age of DNA, supercomputers, and satellite imagery, NCIS distinguishes itself from every other procedural on television by minimizing the mystery," the site said.
With so many years on the air, viewers have grown very accustomed to NCIS – accustomed to the point of extremely attached. Fans endlessly debate whether a beloved character like Ziva is really and truly gone, and they wonder how long the show can possibly last.
Harmon has indicated there is nothing to worry about, saying, "if there's ever a time where the writers are walking into the room and going 'I don't know what to do,' then I think we all have to look at each other and call it a day."