'NCIS: Los Angeles': How Will Catherine Bell Return as Sarah "Mac" MacKenzie in the Season Finale?
JAG fans are very excited about NCIS: Los Angeles because not one but two stars are returning. First, it was announced that David James Elliott is returning as Captain Harm. Now it has been announced that Catherine Bell is returning as Sarah "Mac" MacKenzie.
What will she be doing in the finale? Here is everything you need to know.
David James Elliott is returning as Captain Harm on NCIS: Los Angeles
It was previously announced that David James Elliott, who played Navy Captain Harmon Rabb Jr. in all 10 seasons of JAG is coming to NCIS: Los Angeles.
JAG ended with Captain Harm and Sarah "Mac" MacKenzie (Catherine Bell) getting engaged. However, they're in a tricky situation when they get assigned to different posts in Los Angeles and London. They end up flipping a coin to figure out who will retire so they can go together.
Fans weren't told who won, but it looks like they eventually made it to Los Angeles. Elliott will have a mini-episode arc and he helps the NCIS team with stopping ISIS sympathizers who are planning to attack U.S. aircraft carriers.
Elliott tweeted that he is done filming his story for the show
Elliott is officially done working on NCIS. He didn't drop any information about his upcoming appearance, but he did say that he's keeping busy. He's now back to work on Spinning Out.
That show follows a skater named Kat Baker (Kaya Scodelario) who returns to the sport after a fall. She then gets a bad boy skating partner. Elliott plays James David.
Elliott isn't the only JAG character to return. His character's love interest is returning to help save the day as well. This probably means we will get to see what the couple is like today.
Catherine Bell will return as Sarah "Mac" MacKenzie to help access a diplomat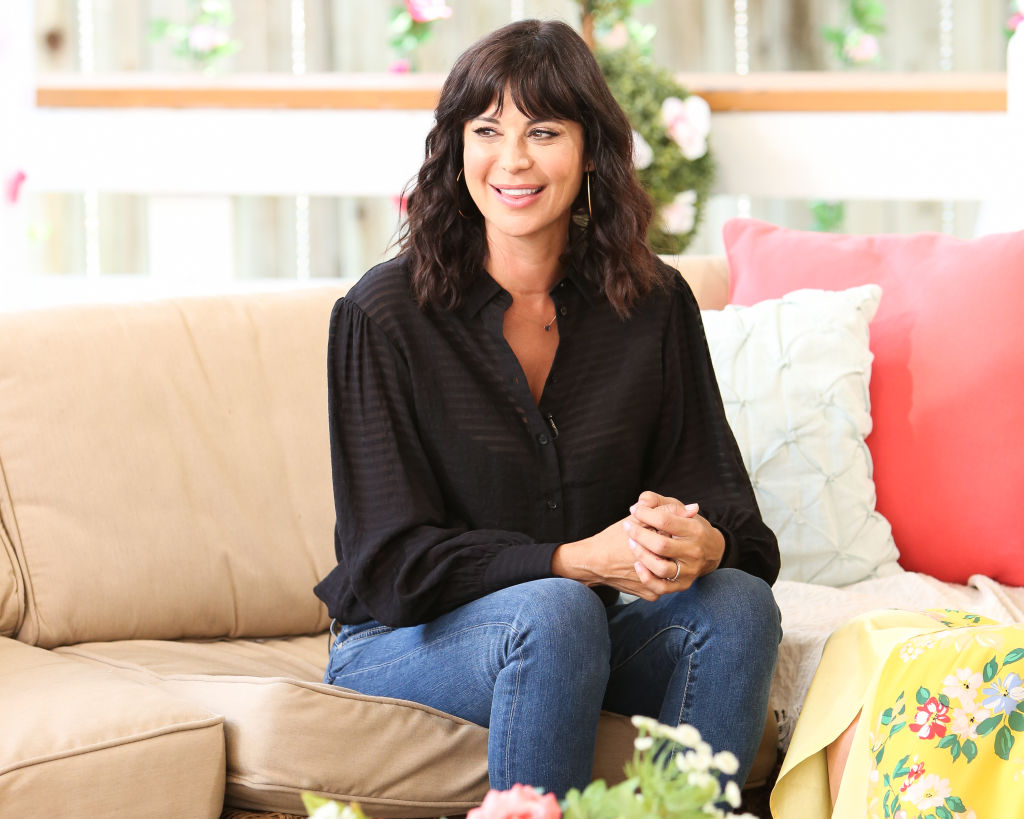 JAG fans will be happy to see another familiar face with Catherine Bell. She also helps with the team with their mission.
According to Entertainment Weekly, the official logline of the episode is "As the NCIS team tries to uncover a complicated network of ISIS sympathizers who look to be planning an attack on US aircraft carriers and possibly worse, Hetty (Linda Hunt) has to call in a favor to an old friend, Lieutenant Colonel Sarah "Mac" MacKenzie, to help get access to an elusive Russian diplomat."
Bell tweeted about returning to the character. "Since someone let the cat out of the bag…..Can't tell you how excited I am to be doing this…. and to know how excited you all are to see it! Harm & Mac are BACK!! ncisla." She also linked to an Instagram picture of the casting announcement.
A fan responded to the tweet with "Yay!!! I MAY have watched the final episode…several….times!" Bell replied with, " Haha all will be revealed….. season finale @[email protected]"
That finale episode will air on May 19. Elliott's first episode back will air on May 12.
Read more: 'NCIS: Los Angeles': Why Has Hetty Been Missing from the Show?
Check out The Cheat Sheet on Facebook!