'NCIS: Los Angeles': Is David James Elliott Returning as His 'JAG' Character, Captain Harm?
One of the perks of spinoffs and creating a larger universe is that there are rooms for crossovers. However, there hasn't been an appearance of David James Elliott's character from JAG on NCIS, NCIS: Los Angeles, or NCIS: New Orleans.
That's about to change! Here is everything to know about David James Elliott's upcoming appearance on NCIS: Los Angeles.
David James Elliott's last episode as Captain Harm was in the finale of JAG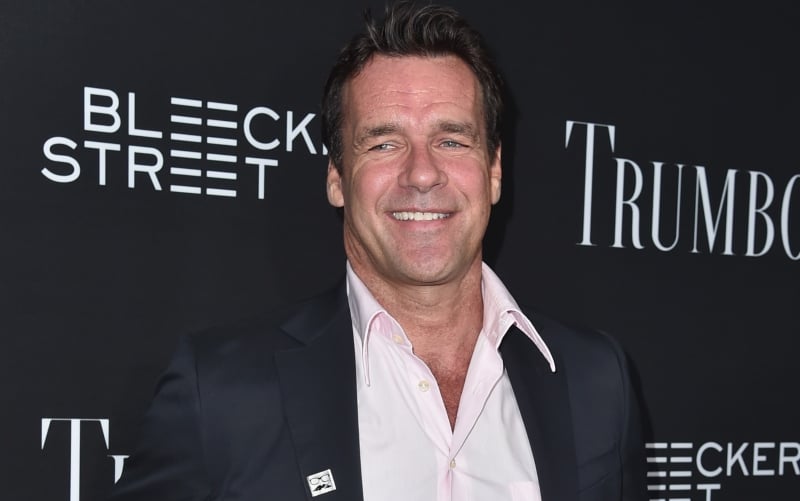 The actor played Navy Captain Harmon Rabb Jr. in all 10 seasons of JAG. His last appearance in the role was in its finale.
Things left off with the engaged Captain Harm and Sarah MacKenzie (Catherine Bell) getting assigned new posts in London and San Diego. They decided to do a coin flip to decide which one will retire and which will continue their career to stay together. The audience didn't know who won, but the plot of Elliott's upcoming appearance might be a reveal.
NCIS was spun off from JAG through a 2003 "backdoor pilot," which featured Gibbs (Mark Harmon), DiNozzo (Michael Weatherly), Abby (Pauley Perrette) and Ducky (David McCallum.) It would make sense that JAG characters would later appear on the spinoffs, but this will be the first time Elliott will appear.
That wasn't because showrunner, R. Scott Gemmill didn't try. "[In 2017] there was a point where Catherine and David were both available, and I was trying to make that work," he told TV Line. "I forget what episode it was, but I had a little opening, so I had casting check and she was available, and David was available…."
It didn't work out that time, but Gemmill said, "That still is a goal of mine." He continued, "I have such fun when John's here, it'd be great to put them all together again. I think the fans would really dig that."
His first episode on NCIS: Los Angeles will be on May 12
The familiar face will appear on NCIS: Los Angeles as Captain Harm for the first time on May 12 in the episode "The Guardian," according to The Hollywood Reporter. The character will then stick around for a multi-episode arc.
In that episode, the team discovers ISIS sympathizers who are planning to attack U.S. aircraft carriers. Callen (Chris O'Donnell) and Sam (LL Cool J) work with the captain to stop it.
Fans will get a see a new kind of team in the episodes
Gemmill gave a statement about working with Elliott again. "I was really excited to get a chance to work with David again," said Gemmill. "I did the first four seasons of JAG with him, so to be able to work together again in and of itself is great — but to do so with the same character on [NCIS: Los Angeles] this many years later —that's pretty damn amazing."
He also hinted to what kind of teamwork fans can look forward to in the arc. "Bringing Harmon Rabb to work with NCIS: Los Angeles makes for a formidable coalition," said the executive producer "and both entities are going to need all the help they can get when confronted with the greatest challenge of their careers."
Hopefully, this will lead to more characters crossing over in the future. Fans can look forward to Elliott's first episode back on May 12 on CBS.
Read more: 'NCIS: Los Angeles': Why Has Hetty Been Missing from the Show?
Check out The Cheat Sheet on Facebook!