'NCIS: Los Angeles' Is Losing a Key Character But For a Good Reason
NCIS: Los Angeles is returning this fall for its eleventh season, but there will be some major changes to the cast lineup. One character will return, and another will take a hiatus. For a show that's kept most of its original cast through all the previous ten seasons, this may be a bit of a shock. But the changes you'll see are actually for the good of the show, as we'll explain in this article.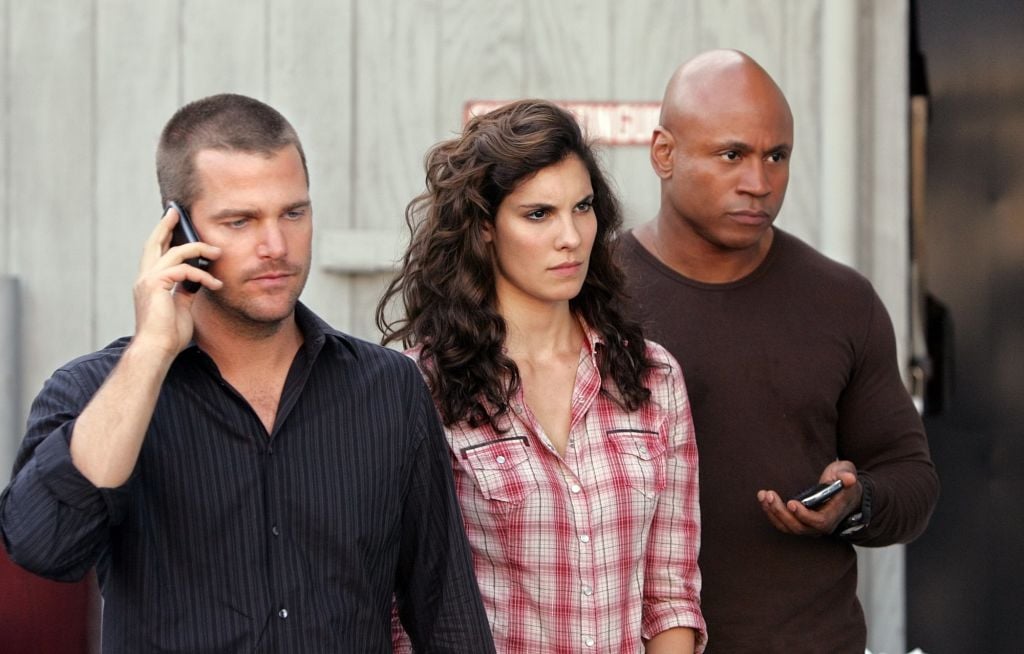 One 'NCIS: Los Angeles' regular will finally return for season 11
Linda Hunt's character, Hetty Lange, was notably missing from much of season ten. She had to take some time off to recover from a traffic accident which left her with minor injuries. However, she has since been able to recover, and fans can look forward to her return as a full-time cast member in the eleventh season.
Hunt credits the support she received from her fans as a big reason she was about to recover so well. In a statement obtained by TVLine, Hunt said: "I first want to say how much I appreciate the outpouring of support from the NCIS: Los Angeles fans following my car accident this summer. Though I had hoped to return to playing Hetty at the start of the season, I had to take some additional time to recover. I look forward to returning later this season."
Fans will be glad to know that Hunt will be a regular part of NCIS: Los Angeles during this upcoming season. Her role will become especially important because it's recently been announced that another member of the cast will need to take some time off this season.
Which 'NCIS: Los Angeles' character will be missing in season 11?
When NCIS: Los Angeles returns this fall for season 11, they'll be missing one core character — or at least, he won't be in as many episodes as you were probably expecting. Barrett Foa, who plays tech genius Eric Beale, is taking a break from the show to star in a stage production of Angels in America.
The play's production will interfere with filming for NCIS: Los Angeles. So, Foa is expected to be in the series premiere, and then be absent for the next five episodes, until his return, later in the season. But don't worry about this messing with the plotline too much, the writers have come up with a great way to work his absence into the show.
According to CinemaBlend Hetty will assign Eric to a clandestine case, early in the season, that requires him to work away from the rest of the group for a while. We won't know much about his project until his return later in the season, but we know he'll need the team's help to wrap up the mission.
Why do stars take time away from their popular shows?
We may wonder why an actor would want to risk becoming irrelevant by taking time away from their show. In Hunt's case, she wasn't given much of a choice. It was medically necessary for her to be absent for some time during the tenth season. But for Foa, he is choosing to work on another project.
In truth, when a star is a big part of a long-running show, it can be healthy to occasionally take some time away. The long hours that are required when filming can take a toll on an actor, and when a show continues on for years, they risk becoming drained, and sick of that character, no matter how much they loved them in the beginning.
Taking time away, and in Foa's case, working on another project can help clear an actor's mindset and help them return with an improved perspective. Actors who choose not to take these kinds of breaks can risk becoming so tired of the show, that they end up quitting before fans are ready to say goodbye. For this reason, we should be thanking Foa for taking care of his well-being, to ensure that NCIS: Los Angeles will have all the characters it needs to stick around until fans are through with it- which honestly may never happen!