'NCIS': Mark Harmon Once Played a Creepy Joke on Cote de Pablo
NCIS star Mark Harmon looks like a serious guy, but he reportedly likes to have fun behind the scenes. Here's the creepy joke he once played on co-star Cote de Pablo.
Mark Harmon is just as much of a jokester as Michael Weatherly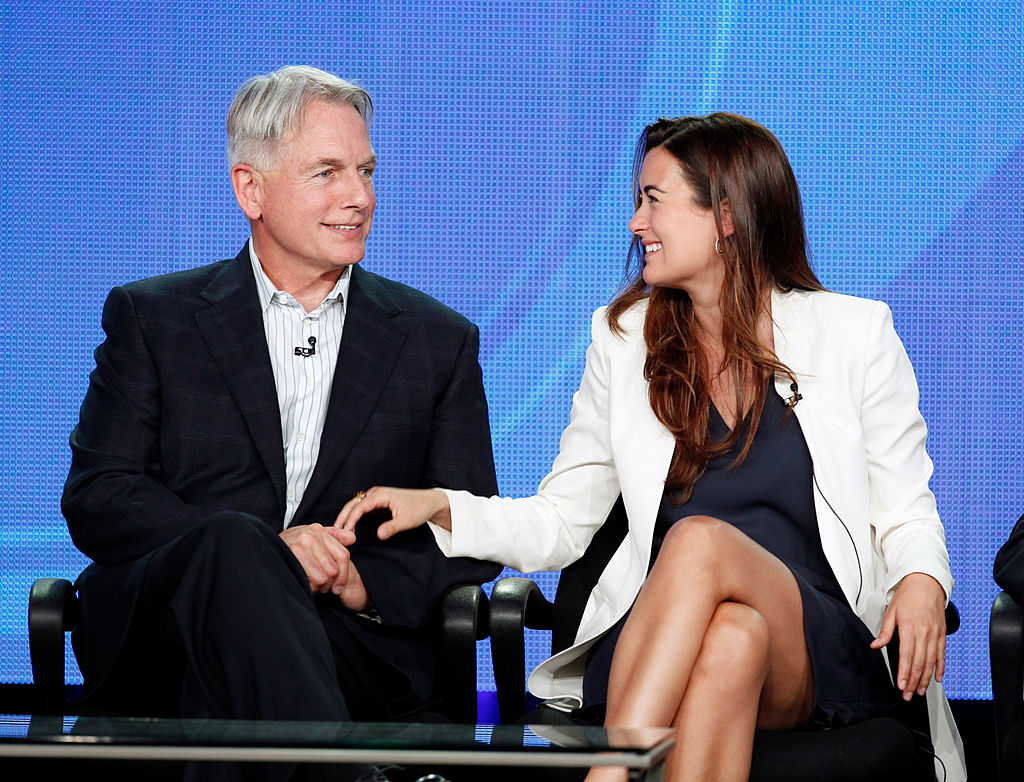 You might be surprised to learn Michael Weatherly isn't the only one who joked around on the NCIS set. Although Weatherly is known to be a jokester, Harmon also has an unusual sense of humor. During an interview with the hosts of The Talk, Harmon said he has pulled a lot of pranks on co-star Cote de Pablo. "What have you done, Mr. Prankster?" joked former host Julie Chen Moonves. Harmon admitted he once convinced Cote de Pablo the elevators in the building where they shoot NCIS moved.
The creepy joke Mark Harmon played on Cote de Pablo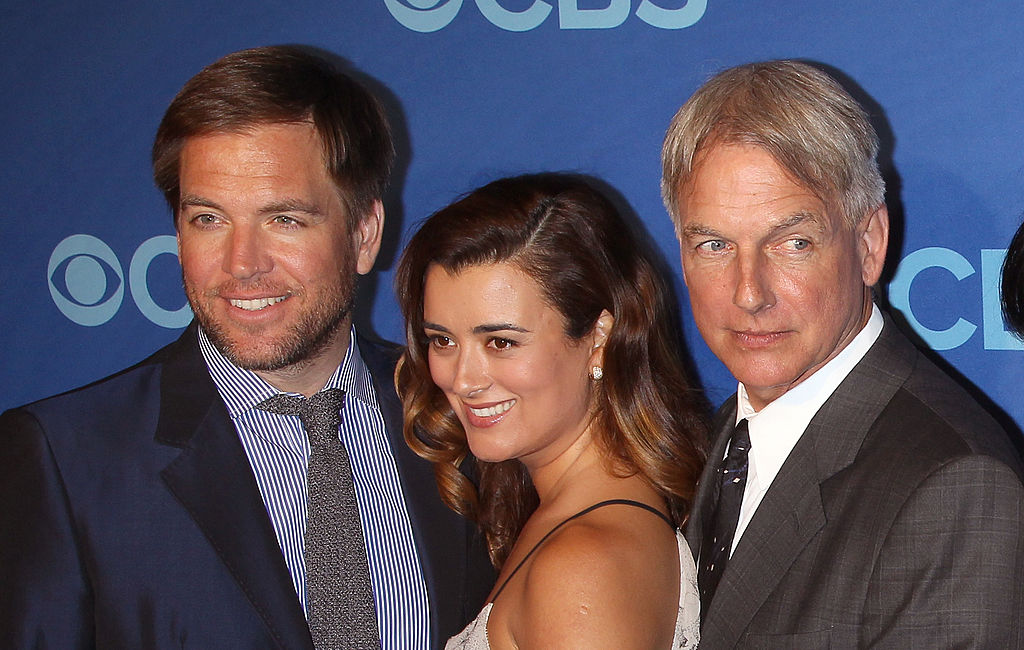 In a 2011 video posted by the Hollywood Foreign Press Association (the group responsible for starting and co-producing the Golden Globe Awards), Cote de Pablo gave viewers a behind-the-scenes tour of her NCIS trailer. She showed how much space she had in her trailer and gave fans a peek at some personal items in her space, such as a blanket given to her by one of the crew members and photos of her with her NCIS cast mates. She showed pictures of her and Pauley Perrette at a wrap party and a silly photo of herself and Harmon. Then the camera pans over to a lizard hanging from Cote de Pablo's mirror. Here's what she said about the unusual decoration:
This is one of my favorite things. Harmon did sort of a joke. So, I came in one day, and this is a lizard that I guess he found outside. And it's a dead lizard and he put a noose around its neck. And then he hung a little note, and it actually says, 'I couldn't take it anymore.' So, he hung this in my trailer, and when I came in, I went 'Aah!' But I actually love it now. It's like my little reminder that someone out there loves me.
Mark Harmon said Cote de Pablo made NCIS a better show
Although Harmon said he thinks everyone on NCIS is talented, there is one person he thinks elevated the show. In a 2013 interview with Extra, Harmon revealed who he thinks brought the series to life. Who is this special person? Harmon said he believes Cote de Pablo took NCIS to the next level. Here's what he told Extra:
We got better when Cote got there. We did. It's not taking anything away from anybody who was there before, but I think Cote came with such a spirit. She loves being there, she's a team player, she comes hard to do the work, loves the work.
Read more: Who Will Leave 'NCIS' Next?
Check out Showbiz Cheat Sheet on Facebook!