'NCIS': Mark Harmon Loved These 2 Things About the Show Right Away
NCIS has seen several popular characters come and go like Michael Weatherly's Tony and Cote de Pablo's Ziva. In Ziva's case, she's coming back to the show again to much fanfare. However, one actor has remained very much the face of the show: Mark Harmon.
Harmon plays Agent Gibbs on the popular CBS show. Despite immense popularity from NCIS, Harmon has remained humble and diplomatic. He knows how lucky is to have been on such a long-running show — one that hooked him from the start.
What drew Mark Harmon to 'NCIS?'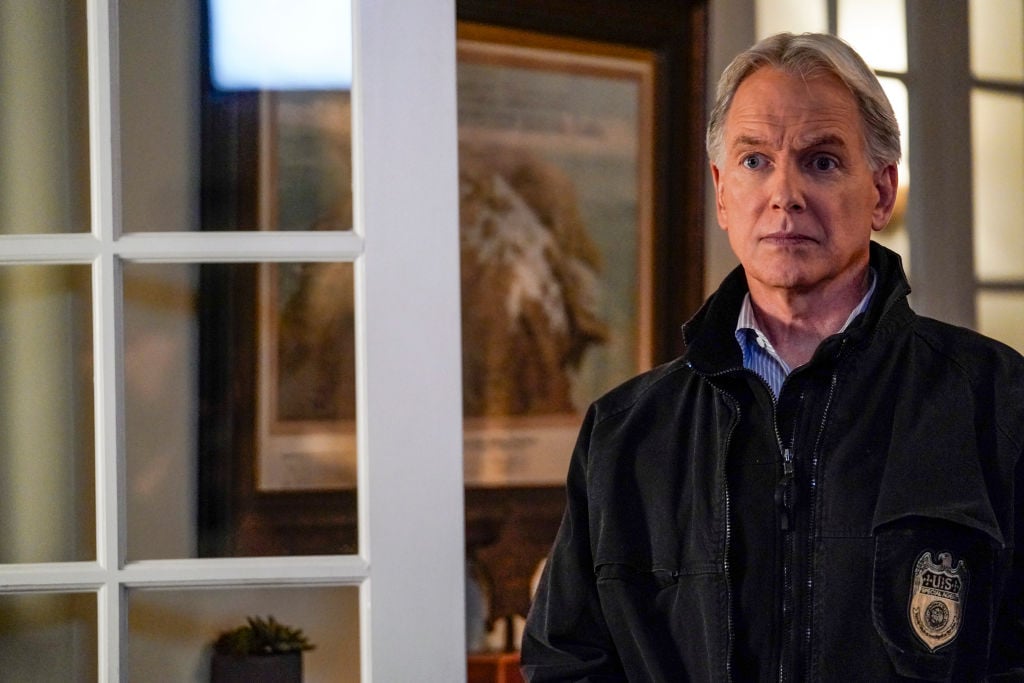 Harmon was already a star in movies and TV for decades, playing everything from Dr. Robert Caldwell on St. Elsewhere to serial killer Ted Bundy in the TV movie The Deliberate Stranger. NCIS actually stared as a backdoor pilot from JAG, where Harmon brought the role of Agents Gibbs to life in 2003. He loved two things in particular: the show's humor and his character — a former U.S. Marine sniper turned special agent.
According to an interview with Parade, there was one thing he didn't love: the character's name change. It had been Gibbs to start with, and the producers tried to change it to something that struck Harmon as prosaic.
Harmon told Parade: "For a moment, when I started getting interested in doing it, the name changed to Bob Nelson or something, and I just said, 'Eh…please, can you put the name back?'"
Harmon is not only the lead actor on the show, but he also became a producer. He helped develop the spinoff series NCIS: New Orleans through his production company Wings. Fun fact: The name of his production company comes from a 1927 silent flying ace movie with Gary Cooper that has a particular place in film history: It was the first movie to win Best Picture at the Oscars.
"That's the first movie I remember, a silent film, and I just remember sitting there, being drawn into that TV set," Harmon said.
How well does 'NCIS' do after so many years?
Like a lot of TV shows, NCIS wasn't a hit right out of the gate. It took time to find its direction and its audience, and Harmon estimates that took quite a few seasons. "We didn't find it until year seven or six. And we've been there ever since," he said.
The ratings bear that out. In its first season, NCIS ranked 23rd. It wasn't until season 6, in 2008, that it ascended to the top five. The show has remained there ever since. If NCIS were to have its first season this year, with viewers' attention spread out in so many places, the show probably would have been canceled by now with a start that slow.
In the most recent season, NCIS was ranked number 3, behind Sunday Night Football and The Big Bang Theory, and just ahead of Game of Thrones. With The Big Bang Theory and Game of Thrones both having wrapped their final seasons this year, it will be interesting to see where NCIS lands this season, especially with the hotly anticipated return of de Pablo.
This is when Mark Harmon knew 'NCIS' was sticking around
For all of this success, Harmon gives credit to the fans, saying that he offers "a big thank-you" and that he doesn't "ever take it for granted."
As for when Harmon knew the show had made it big, it's when he received fan attention from an unexpected place. While appearing on Queen Latifah's talk show a few years back, Harmon discussed an experience while on vacation overseas.
"(I was) walking down the street in Salzburg, Austria. Lederhosen, horse carts and cobblestones. (I was) trying to take a little vacation, That's the first time I knew the show was pretty popular," he said. He noticed not only that everyone was staring at him, but he was literally stopping traffic as people rubbernecked to gawk at him.
"That was a little bit of a different kind of fear," he said.
Latifah pointed out that millions of people tuned in to watch him. Harmon demurred, saying they watch everybody on the show, but Latifah shot back: "I beg to differ, I watch Gibbs!"