'NCIS': Mark Harmon Reveals the Important Lesson His Father Taught Him
Mark Harmon is an actor best known for his trademark silver hair and blue eyes, which lead to him being named the second-ever Sexiest Man Alive. Born September 2, 1951 in Burbank, California, Harmon's parents set him up for success. His father, Tom Harmon, was a football player and broadcaster, while his mother, Elyse Knox, was an actress and artist. Harmon's siblings have also gone on to lead successful lives.
Mark Harmon's best-known role is Detective Gibbs on the long-running television crime drama series, NCIS. But this is far from his only well-known role. "The Silver Fox", as he is often called, has been acting for decades and has been incredibly successful in his pursuits. When People Magazine asked him about his secret ways, Harmon was quick to talk about the important life lesson his father taught him.
Mark Harmon reveals the important lesson his father taught him
When asked about his success, Mark Harmon reveals the words of wisdom his father told him. "Work your ass off, and don't let the effort show." Harmon is known in Hollywood to be a hardworking and determined actor who people enjoy working with, so this sage advice has truly been taken to heart. While this may be the biggest piece of advice Mark Harmon feels his father imparted on him, he had more to say about the kind of man his father taught him to be.
Other lessons from his father
Mark Harmon's father, Tom, was a man of wisdom, and his son revealed to People Magazine many things that were taught to him. One big note was on how to treat people. "Treat people the same, not based on who they are or what they are. Show them common kindness. Don't be colored by their fame or profession. I don't get all excited by people blowing smoke up my ass. You have to stay honest."
"My dad taught me, if it's not true, don't worry about it," Harmon continues – which is advice many of us could probably take when others talk behind our backs. He went on to state "I come from working stock, and I'm proud of that. You have to get up every day and just try hard."
Harmon's long-lasting, highly successful acting career
Besides his long term role as Detective Gibbs on NCIS (which nets him approximately $525,000 per episode), Mark Harmon has around 75 additional acting credits to his name (according to IMDB).
His acting career began in the early 1970's with guest appearances on television shows like Laverne and Shirley, Police Woman, and The Hardy Boys. His first recurring role came in 1978, playing Officer Mike Breen in Sam. This was followed by a few more guest appearances, and in 1979 he portrayed Deputy "Thib" in 240-Robert.
During the 1980s, Mark Harmon made guest appearances on shows like The Dream Merchants, The Love Boat, and Moonlighting. From 1980 until 1982, he portrayed Fielding Carlyle in Flamingo Road, and follow that up between 1983 and 1986 by playing Doctor Robert Carlisle on St. Elsewhere. Harmon also appeared in several television movies, like Goliath Awaits, After The Promise, and Sweet Bird of Youth.
Harmon's career really takes off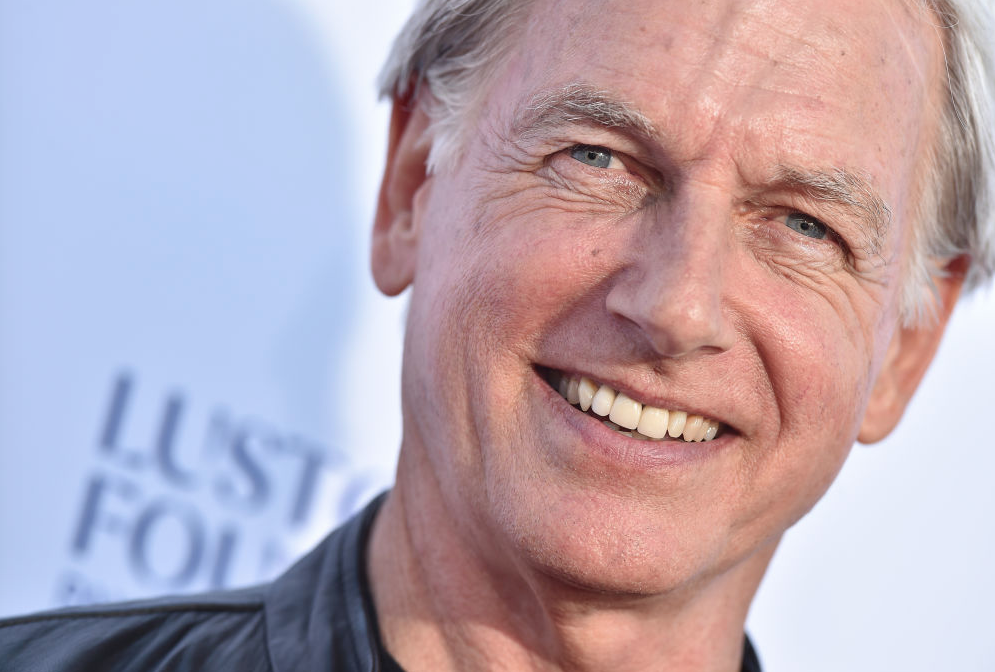 Mark Harmon's career really took off in the 1990's and 2000's. He started off the '90s by appearing in a string of television movies that included Dillinger, Fourth Story, Long Road Home, and Shadow of a Doubt. Between 1991 and 1993, he played Detective Dicky Cobb on the television series Reasonable Doubt. Between 1996 and 2000, he played Doctor Jack McNeil in Chicago Hope.
Finally, his biggest break yet came when he was chosen to play his current role in NCIS. Mark Harmon also appears in the spin-off series, NCIS: New Orleans.