'NCIS:' Mark Harmon Reveals the Lucky "Benefit" He Thanks for the Show's Success
Mark Harmon is most recognized for starring as the charming, quick-thinking, and humorous Agent Gibbs on NCIS. While a private individual, what Agent Gibbs lacks in conversational prowess, he makes up for in compassion, dedication, and a strong commitment to justice.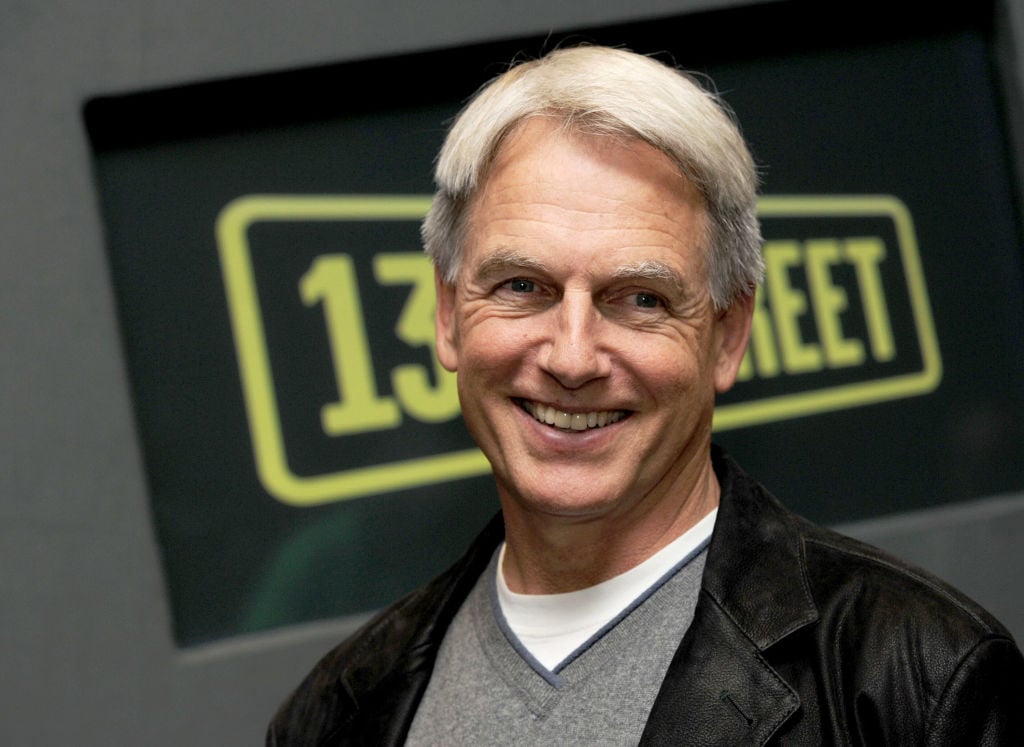 Similar to the character he portrays on the most-watched television series, Mark Harmon is also a hardworking man with no plans of slowing down any time soon. Grateful to show up on set, ready to work every day, Mark Harmon has – on more than one occasion – shared how lucky he feels to be part of such a successful venture; yet, he has also shared his belief that people "earn luck."

If anyone has earned his stay on an internationally recognized network show, it's the man who previously starred in St. Elsewhere, Chicago Hope, Flaming Road, and more. Mark Harmon has been a TV actor for quite some time, and the former Sexiest Man Alive boasts the dedication to his art and the talent needed to lead a primetime show.
While other actors come and go, moving on to spread their wings in new directions, Harmon stays behind. And, based on the ratings, which just keep climbing, it appears that he alone is the actor holding the show together. Who can resist that smile? However, NCIS has not always been such a successful show.

Mark Harmon explained to ET Canada that "the show caught on late; it didn't catch on right at the beginning" before going on to recount one of the benefits he cites as responsible for keeping the show on the air.
The reason Mark Harmon believes CBS initially left those working on 'NCIS' alone

During his interview with ET Canada, Mark Harmon stated:

"I always said that one of the great things, I think, that was a benefit to this show was us shooting out in Santa Clarita. We were far enough away that the network kind of left us alone, and we weren't bad enough to get canceled, and we weren't good enough to get much attention. So, we had a chance to work on this for quite a while, which helped everybody involved."
It's clear that NCIS was not the fully-fleshed out series we know it to be today; however, according to Mark Harmon, shooting far enough from Los Angeles allowed those involved in the production to work out the fine details, growing to become the phenomenon it is today.
NCIS may have started like several other crime dramas – filled with characters marked by little quirks and tendencies to remember them by – but it has grown so far beyond its origins.
Now, NCIS boasts complex narrative arcs for each of its main characters, which are sprinkled throughout each episode. The writers consistently remind viewers that these naval investigators are more than their jobs and possess personalities that make them human, as opposed to tendencies that make them identifiable. NCIS is an international success because it rises beyond the standards its like-minded shows wish to attain. And, thanks to filming in Santa Clarita, it was given the time it needed to find its footing.

The season finale of NCIS premieres May 14

With the season finale of NCIS now only two episodes away, the anticipation keeps building. With all the Ziva teases, fans can't help but wonder if there's any way the character will make a return. If not this season, next?
While NCIS season 16 is coming to a close, the show has already been renewed for season 17, and Sean Murray has cleared up all the rumors that he will not be returning. So, buckle up, enjoy the finale, and prepare to see the return of your favorite cast members in season 17.