'NCIS:' Mark Harmon Reveals What He Thinks of Maria Bello
Mark Harmon – the face of NCIS, the man with a charming smile and an easily lovable persona – has held the title role on the most-watched network show since its premiere back in 2003. Now approaching its seventeenth season, the show continues to score record-breaking ratings and earn audience (and frequent critical) acclaim.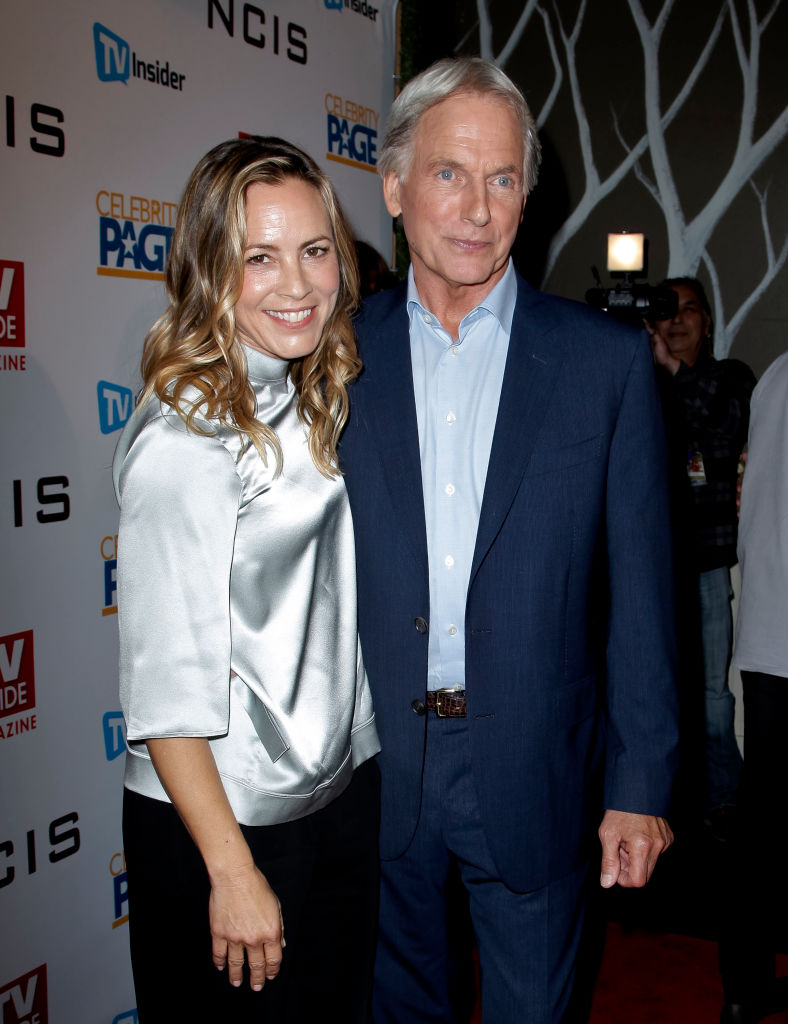 As fans have grown to expect, cast members tend to leave the show, after several successful seasons, to explore new opportunities; Cote De Pablo, Michael Weatherly, and Pauley Perrette have all departed the CBS hit series. However, as a result, the door opens and welcomes new actors to the show.

From Wilmer Valderrama and Emily Wickersham to Maria Bello and Diona Reasonover, the casting directors have quite the knack for bringing on stars with character quirks and tendencies that fans enjoy. While it's always difficult to say goodbye to characters we know and love, they never feel replaced or neglected, as the new actors fill a void without trying to fill the same shoes.
One of the most successful actors to grace NCIS in recent years is Maria Bello. Before NCIS, Maria Bello starred in Coyote Ugly, A History of Violence, Grown Ups, The Cooler, The 5th Wave, and more. A movie star with an impressive acting portfolio, Bello brings years of experience to the table.

Mark Harmon sat down with TV Insider to discuss the show, his commitment to the series, and Maria Bello who joined NCIS in 2015, signing a three-season contract.

Mark Harmon said "it's so terrific" having Maria Bello on the show

When speaking about Maria Bello and her first season with NCIS, Mark Harmon had nothing but gratitude to share. He told TV Insider:

"There is still a real feeling of creativity and a sense of reinvention on our set. It's so terrific having Maria Bello join us this season [forensic psychologist Jack Sloane]. She's not just a great actress. She wants to be with us. That says a lot."

It appears that Maria Bello – with years of cinematic experience under her belt – didn't bring her ego to NCIS. Mark Harmon, being the straight-shooter he is, likely would have avoided the topic had the actress been diva-esque. However, he willingly volunteered this information.
Though not directly asked about Maria Bello, Mark Harmon was questioned regarding his longevity on the show, and whether or not he would stick with it for the long haul. He decided to bring up Bello concerning the show's innovative tendencies, which keep him coming back for more.

Maria Bello is an example of 'NCIS's' commitment to ingenuity and exploration

Based on the context in which Maria Bello was referenced, it appears that Mark Harmon sees her addition as one of the show's main proponents. Maria Bello plays Jack Sloane and is able to oppose Gibbs from a level of equal standing; however, rather than demeaning one another, they challenge each other from a place of mutual respect.
Maria Bello's Jack Sloane is a strong addition to the show and likely one that Mark Harmon sees as representing the show's commitment to introducing new and inventive plotlines and character dynamics.