'NCIS:' Mark Harmon Talks Losing Michael Weatherly
While Mark Harmon has been the face of NCIS since the beginning– winning hearts with a charming smile and a commitment to justice as Agent Gibbs – Tony DiNozzo, while on the show, was quite the steamy lead as well.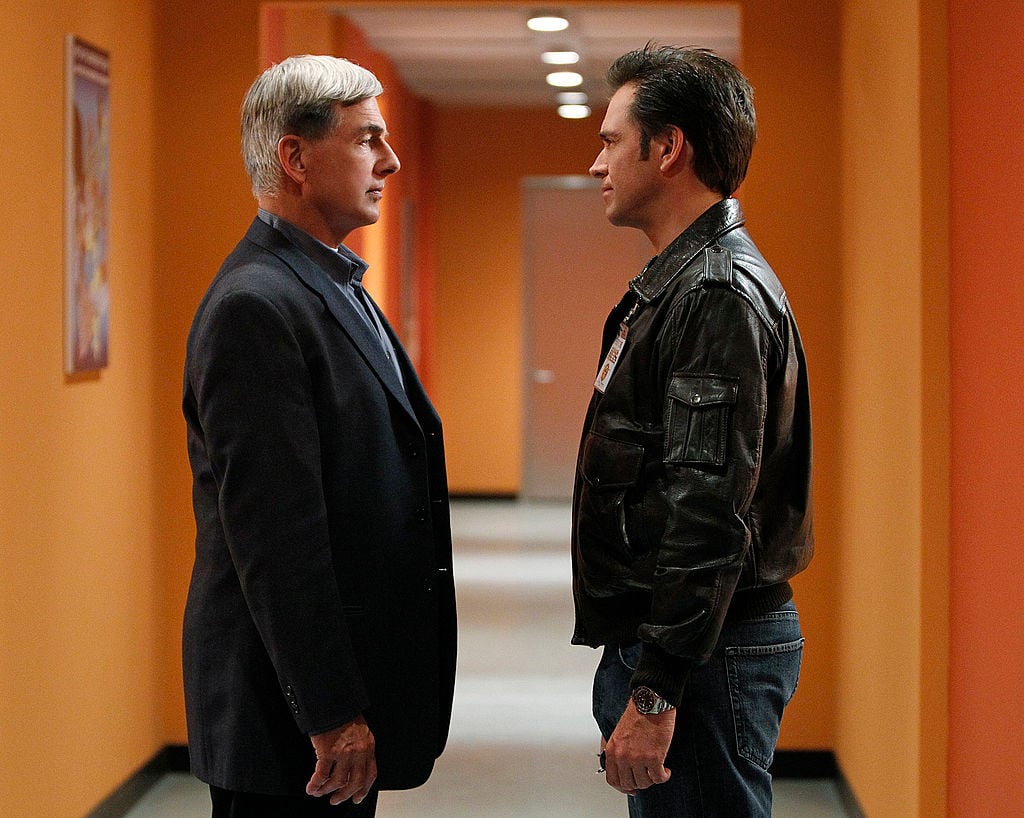 From his sarcastic quips to his romantic relationship with Ziva David, the senior field agent brought both an air of nonchalance and an intensely captivating narrative arc to the most-watched primetime show on television.

Anthony DiNozzo, portrayed by Michael Weatherly until his thirteenth season farewell, was a staple on the series, and one that has been greatly missed since his departure in 2016. Michael Weatherly left the series to lead the CBS original Bull, which, though opening to negative critical reviews, boasts commendable audience ratings on Rotten Tomatoes.
Though showing no signs of returning to NCIS anytime soon, Michael Weatherly's time on the series will never be forgotten. When discussing Weatherly's exit, Mark Harmon's account was brief but sweet.

Mark Harmon and Michael Weatherly discuss their time on 'NCIS' together

Mark Harmon told Mashable, regarding Michael Weatherly's exit that, "you don't spend 13 years with someone and not miss them" before adding, "that's crazy to think that," reflecting on the show's longevity and the dynamic he forged with the actor over the course of several seasons.

The rest of the cast also sat down with Mashable to chime in. From Pauley Perrette explaining the actor's fun and unpredictable nature to David McCallum discussing how the two – Weatherly and DiNozzo – fit beautifully, the love that Harmon and the various cast members share for Michael Weatherly is evident.
Fans of the show wouldn't be surprised to hear that Weatherly and Harmon developed a special bond throughout the show's run, as Weatherly explained that he "learned a great deal at [Mark Harmon's] side."
Mark Harmon is an "old-fashioned, old-school gentleman" explained Weatherly, and it's likely that Harmon was not only a friend to Weatherly but a mentor and a source of wisdom. Weatherly told Mashable,"[I] look to the future with, you know, taking a lot of that Mark Harmon wisdom with me."
Based on the way Weatherly spoke of Harmon (and vice versa), it's clear that mutual respect exists between the two actors: one older, wiser and happy right where he is; the other – younger and a bit hungrier to explore what the world of entertainment has in store.

Michael Weatherly's current and upcoming work in Hollywood

Michael Weatherly, currently starring in Bull as Dr. Jason Bull, is out to make a name for himself outside of NCIS. Weatherly plays a self-assured and charming founder of a successful trial consulting firm on the show.
Dr. Jason Bull and his team employ high-tech data and a great deal of intuition to understand the inner workings of the law and all involved: jurors, witnesses, prosecutors, etc. The end goal: make sure their clients win.
Aside from Bull, Michael Weatherly has partnered with former NCIS star Cote de Pablo as a co-producer on MIA. While neither actor will star in the series, the show is an upcoming detective-based drama on CBS.

While there is more than enough cop-related shows on television at the moment, fans of Weatherly and Cote de Pablo hope that these two are backing a unique venture, as every NCIS fan wants to see the former naval investigators succeed.