'NCIS:' Mark Harmon Talks Possible Romance Between Gibbs and Sloane
As NCIS continues to defy expectations, gaining viewers and climbing to incredible heights with each passing season, actors and actresses come and go. Some join the party and add new and entertaining dynamics to the show, and others exit – leaving behind nothing but a memory of their impact on the successful CBS series.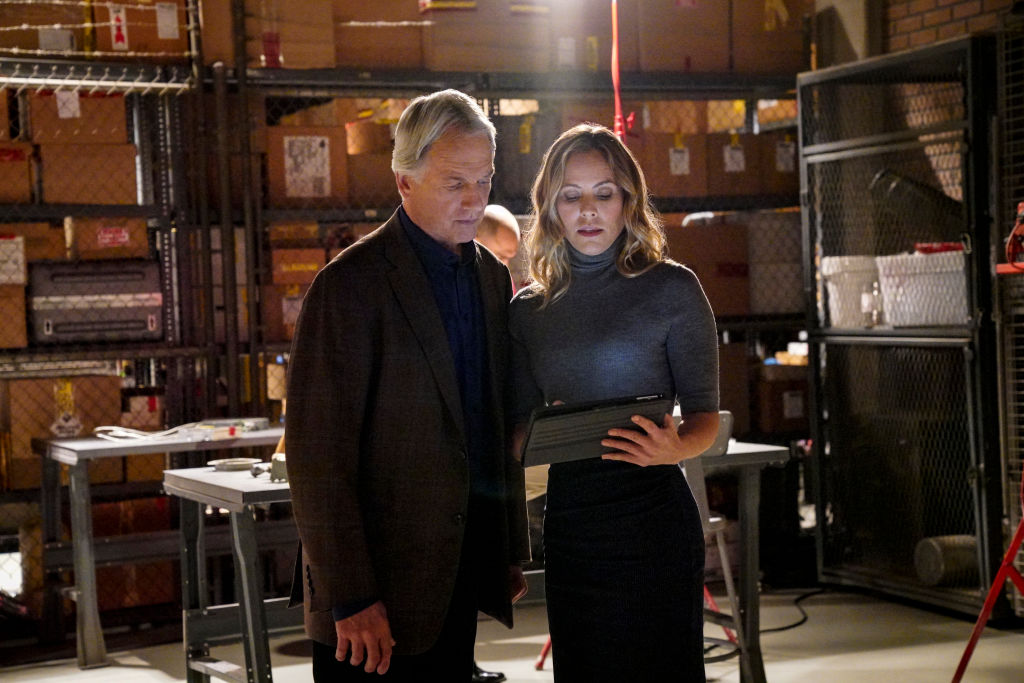 Over the course of the last few seasons, NCIS has lost Michael Weatherly, Cote de Pablo, and Pauley Perrette. While fans miss the romantic tension between DiNozzo and Ziva, and the mentor-apprentice dynamic between Gibbs and DiNozzo, new actors have brought a fresh spin to the series. Most notably, the addition of Maria Bello has proved vital, as her character serves to spice up the show's previous routine.

Before Maria Bello came on to the show as Jacqueline Sloane, Gibbs was virtually uncontested. Few stood to challenge him, attempt to intimidate him, or question his ways. Then, in walked Jacqueline Sloane season 15. Jacqueline Sloane isn't afraid to stand up to Gibbs; however, their relationship is not marked by disdain or contempt, but rather by mutual respect.
During an interview with ET, Mark Harmon discusses the show's success, the addition of Maria Bello, as well as a possible relationship between his character and Sloane, as their current energetic disposition may spell future romance.

Mark Harmon is up for whatever the writers feel is best for 'NCIS'

During his interview with ET, Mark Harmon was asked, "Often times when you get a character like yours and a character like Maria's, where they are this intense energy, that will often turn into a romantic sort of energy on these shows. You see that a lot. Would you be cool with that?

Mark Harmon, once again displaying the trust he puts in the writers, stated:
"I'm cool with whatever they want to do…She's been really fun to…bat it back and forth with. And she's brought something to this show that we haven't had before, which has been invigorating to all of us. Where it goes from here, I don't know, but I'm game to play whatever they give us."


ET Canada
Given the combative nature between Mark Harmon's character and Maria Bello's Sloane, a romantic relationship – one that boils slowly (similar to that seen with Ziva and DiNozzo) seems very possible. However, the writers at NCIS may hesitate to follow this narrative arc if they feel it is too predictable or trite.
If you're looking for a Sloane-Gibbs romance, you just have to keep watching because, as far as Mark Harmon is concerned, anything is possible and he won't be the one standing in protest. A passionate affair may be in the cards, but if there's one aspect of NCIS viewers have come to understand: the overarching storylines don't transpire overnight.

How long has Maria Bello been on 'NCIS?'

Maria Bello joined NCIS in 2015, and she has been an entertaining cast member ever since. Before joining the hit CBS show, Maria Bello starred in A History of Violence, Coyote Ugly, Grown Ups, The Mummy: Tomb of the Dragon, and more.
The energy that Bello brings to the show is inspiring (as Mark Harmon himself has discussed), and her character feels completely disparate from the other guest stars who have appeared on NCIS.

The writers behind NCIS – as the ratings indicate – have a knack for balancing the loss of fan-favorite characters with the introduction of new cast members. However, rather than feeling like mere replacements, the new characters are written in such a way as to force the existing characters to grow, develop, or adjust their approach. And this is one of the many facets that help keep NCIS new and enthralling, week after week.