'NCIS:' Mark Harmon Uses 1 Word to Describe Agent Gibbs
Mark Harmon: the distinguished and charming actor behind the no-nonsense Agent Gibbs. He's the family man playing a committed investigator with a heart of gold, and a set of famous, mostly unbreakable, rules on NCIS.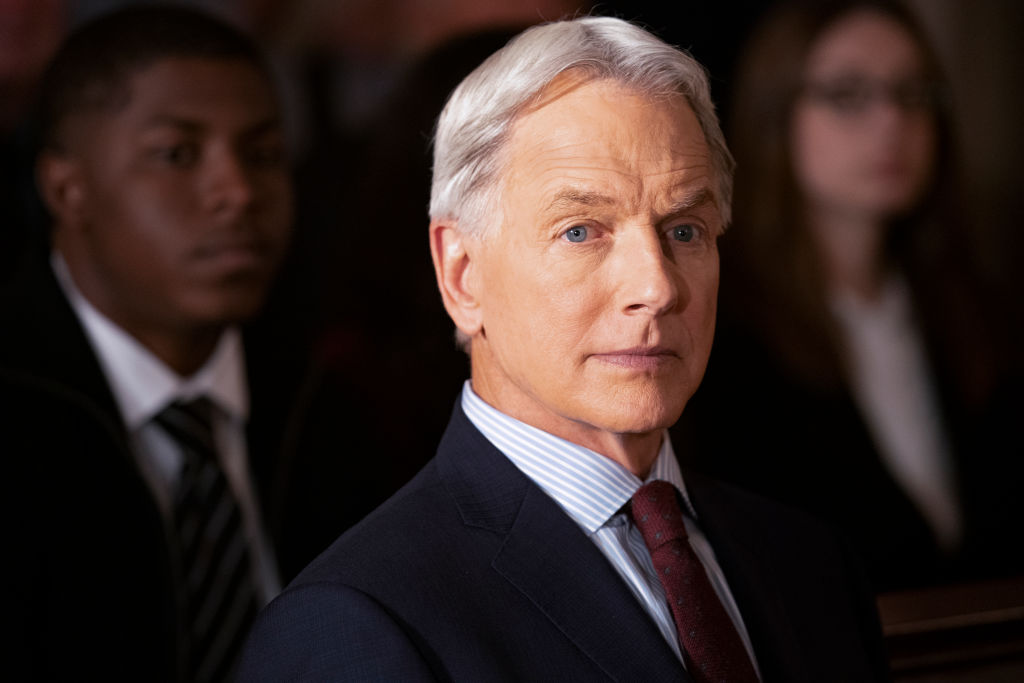 NCIS has been on the air since 2003 and, as a result, many actors have come and gone (and come back again…yes Cote de Pablo, we're looking at you as we reminisce on your grand return).
Though the show has seen its fair share of fresh faces, Harmon has been on the series since the start. And, based on all he has said about the series, has no intentions of leaving anytime soon. Not to mention, as the face of the entire franchise, his departure would likely be the one exit the show could not survive.
Playing Gibbs for so many years, the actor has come to discover the nuances to his character, the many shades that some television characters never get a chance to embody, for the procedural crime drama isn't normally the place for character-driven work; however, NCIS is an exception. It is the relationship between the characters, their emotionally stirring histories, present concerns, and future worries that keep viewers coming back for more.
Mark Harmon sat down with Larry King to discuss his role on NCIS. More specifically, to delve into his character, his family life, his relationship with his co-stars, and what he has come to understand about the famous Leroy Jethro Gibbs. When asked to describe Gibbs, Harmon answered with one word.

Mark Harmon described Agent Gibbs on 'NCIS' as "complex"

Given that Mark Harmon has played Gibbs for so many seasons, it's unlikely that many adjectives would suffice when attempting to encompass all Gibbs is. Sometimes mentally tortured, other times lighthearted and jocular, the character is far from your run-of-the-mill two-dimensional TV personality. So, when Larry King asked Mark Harmon how he sees Gibbs, he chose the word "complex." Mark Harmon elaborated later and stated:

"I've always said that I like the underbelly parts of this character more than any of it. I like his flaws, and they continue to do that, they continue to push on that. He's an uncomfortable sort; his past is dark."


Larry King
King and Harmon continued to discuss Gibbs in great detail. Harmon explains that Gibbs is happy in his job, but "alone at night by himself." The character, unlike many others, is definitely "complex." Though vague, it's no surprise that Harmon chose this word before elaborating, for it hints at the three-dimensionality inherent to the role.
Mark Harmon talks work as an executive producer on 'NCIS'

Mark Harmon, several seasons back, became an executive producer on NCIS. However, when asked to discuss the responsibilities that came with the role, Harmon explained that not much has changed.

Harmon stated that he, as well as the other cast members, are all permitted to chime in when they think a choice may be out of line with their character. NCIS boasts a very opened and accepting behind-the-scenes atmosphere, which allows all those on the show to retain a necessary degree of input and control.
When asked if he had "more input," Mark Harmon told King, "I think my input is about the same. I think everybody has the same amount of input on this show," which he notes as a blessing and an unorthodox approach to network TV shows. Those in front of and behind the camera respect one another and listen to each other's opinions, which is likely one of the many reasons the show continues to see such success.