'NCIS:' Mark Harmon's Pet Name for Cote de Pablo Revealed
Before Cote de Pablo left NCIS in 2013 to pursue other projects, including but not limited to The Dovekeepers and The 33, she starred on the hit CBS procedural for nine years. Playing the former Mossad Agent with a hard exterior and a heart of gold, Ziva Davidquickly became a fan favorite.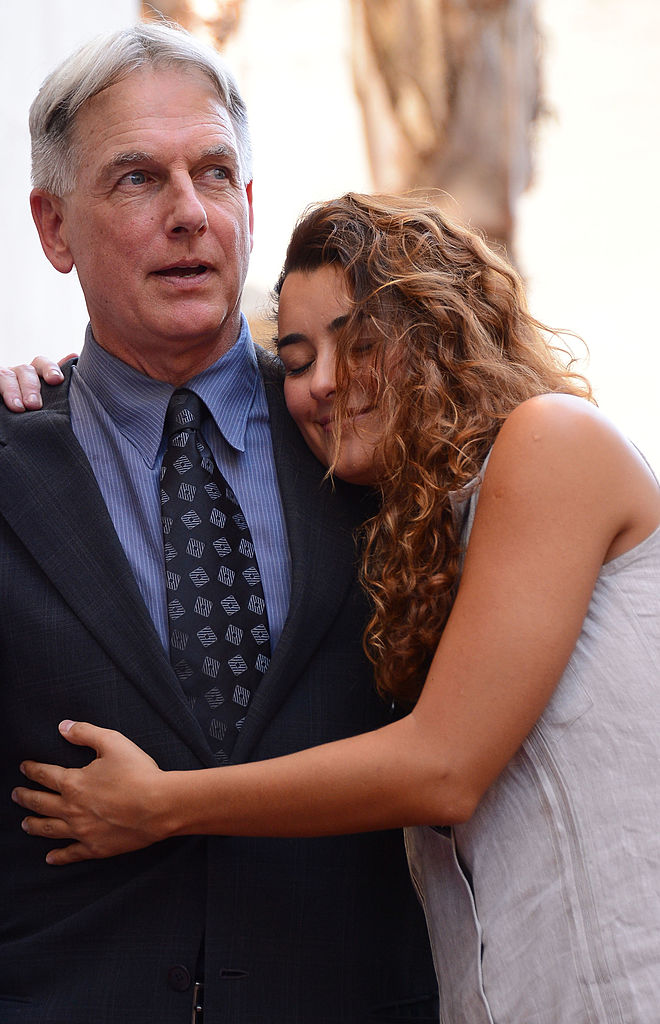 Though Cote de Pablo was initially met with skepticism, for she was brought on to replace the beloved Agent Todd (portrayed by Sasha Alexander), she quickly found her way into the hearts of viewers worldwide.
Boasting a father-daughter dynamic with Agent Leroy Jethro Gibbs and a slow-boiling romance with the quick-tongued DiNozzo, she meshed right in, becoming one of many lures that kept fans coming back for more.

With Cote de Pablo making her surprise appearance during the season sixteen finale – and slated to return for the premiere of season seventeen – fans are hoping to see that heartwarming father-daughter dynamic between Gibbs and Ziva reignited. However, while their on-screen chemistry is undeniable, it appears that the cast members have fun off-screen as well, for Harmon even has a playful pet name for Cote.
Mark Harmon calls Cote de Pablo "goat" on the set of 'NCIS'

During an interview with ET, Mark Harmon explained that having fun is an essential part of the process. If you're not having fun, what's the point? When asked about the pet names that get thrown around behind the scenes, Harmon questions, "Who are you talking about, Cote?"

Cote explains, "He calls me goat. Don't ask me why. I think it has to do with Cote. Cote (pronounces it coat). Goat." It's not long before Mark Harmon chimes in and says, "Cote, the goat, that kind of goes together.
Cote de Pablo goes on to explain that the "worst part" is, when he gets her attention using this nickname, she responds as if all is normal. So, Cote de Pablo definitely isn't playing a part in minimizing the usage. Based on the way she communicates about the pet name though, she seems more than fine with it.
Mark Harmon talks 'NCIS' co-stars and the importance of liking one another

During the interview with ET, the on-screen chemistry is discussed as part of the show's greatest appeal, which, to many fans and critics, is assumed to be a result of the off-screen respect and admiration existing between the cast members.

Mark Harmon explained:

"If you're going to spend the kind of hours that we spend here, you better like each other. You know? And fortunately, we do."

Throughout the course of the interview, it was revealed that the cast members tend to play practical jokes on one another. According to Cote de Pablo, Mark Harmon once gave Ziva an evidence bag with a banana in it. So, long story short, if any cast has fun behind the scenes, it's those who work on the set of NCIS.

While Mark Harmon may call Cote de Pablo "the goat," it's clear that this is his way of expressing affection, and playing around with the co-star he worked alongside for so many years (and has at last been reunited with).