'NCIS:' Michael Weatherly on the Four Words Mark Harmon Used to Bid Him Farewell
Michael Weatherly and Mark Harmon starred on NCIS together from 2003, until Weatherly left the show in season 13. Exiting NCIS to spread his wings and delve into a title role on another CBS original, Michael Weatherly now stars on Bull.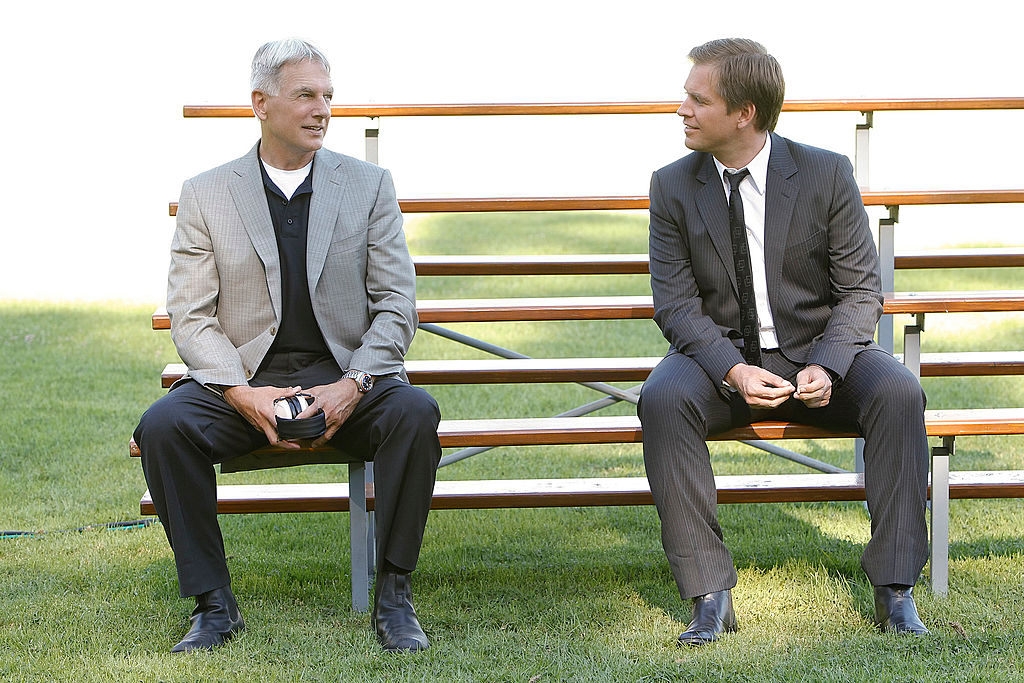 Playing the cocksure founder of a successful trial consulting firm, Michael Weatherly's role in the show, as well as the narrative at play, was inspired by the real-life Dr. Phil McGraw, who serves as an Executive Producer on the series. While Weatherly has become the face of a new series, NCIS fans will always remember him as the wise-cracking Tony DiNozzo.

Tony DiNozzo and Agent Gibbs – boasting a mentor-apprentice relationship on and off the series – were a great pair to watch share the screen. Fans were equally satisfied every time Gibbs slapped DiNozzo. Though not exactly realistic in terms of appropriate workplace behavior, these are the familial moments that make NCIS so enjoyable. The slices of life that remind viewers that all the agents love one another.
Discussing his exit from NCIS, Michael Weatherly told Mashable that "Mark [is] always gracious and always the gentleman and I've learned a great deal at his side. I look to the future with…taking a lot of that Mark Harmon wisdom with me" after revealing the short yet sweet goodbye he received from his co-star of 13 years.

Mark Harmon has always been "succinct," and that didn't change when Michael Weatherly left 'NCIS'

Michael Weatherly told Mashable that, "like his character, a functional mute," Harmon "was pretty succinct" when it came to goodbyes. Weatherly stated that Harmon told him "thank you" and "good luck."

Michael Weatherly revealed to Mashable that he adored the simplicity in Mark Harmon's farewell. Weatherly said that he "appreciated deeply" the words and the sentiment communicated.

While Mark Harmon may not be the biggest talker, it does not mean that he has not appreciated every moment spent with Weatherly. Their on-screen chemistry was palpable, which has left many fans anxiously awaiting a surprise DiNozzo return.
Agent Gibbs and Tony DiNozzo's dynamic, like that of Agent Gibbs and Ziva David, was one of the main reasons viewers kept returning to the show. However, despite these absences, in addition to the missing link tied to Abby's departure, ratings continue climbing, and the series is showing no signs of slowing down. It's evident that, though a strong ensemble is necessary, Mark Harmon is the glue that holds this show together.

Will Michael Weatherly ever return to play DiNozzo on 'NCIS?'

Michael Weatherly, currently starring on CBS as Dr. Jason Bull, is out to make a name for himself outside of NCIS. However, this isn't the only show keeping the actor busy as of late.
Aside from Bull, Weatherly has partnered with former NCIS star Cote de Pablo as a co-producer on MIA. While neither actor will star in the series, the show will be a detective-based drama on CBS.

Weatherly is a busy bee at the moment; thus a return to NCIS in the near future is probably unlikely. However, fans shouldn't write it off, for who knows how many seasons NCIS will continue kicking. Weatherly even stated, "The craziest thing that I could say right now is that it ain't over. Stay tuned because in the world of NCIS, nobody knows anything." And "nobody knows anything" is a lot more promising than "never going to happen."