'NCIS: New Orleans': Fans Are In Their Feelings Over Lucas Black's 'LaSalle' Holiday
It's been a hot minute since Special Agent Christopher LaSalle graced the NCIS: New Orleans set, but viewers aren't over it. Lucas Black, who played LaSalle for more than 5 seasons, left the show for personal reasons then took a brief social media hiatus until the dust settled. Over the holiday, Black posted a snapshot of what he's been up to and fans are riled up all over again.
Are Lucas Black and his character on 'NCIS: New Orleans' Christopher LaSalle similar?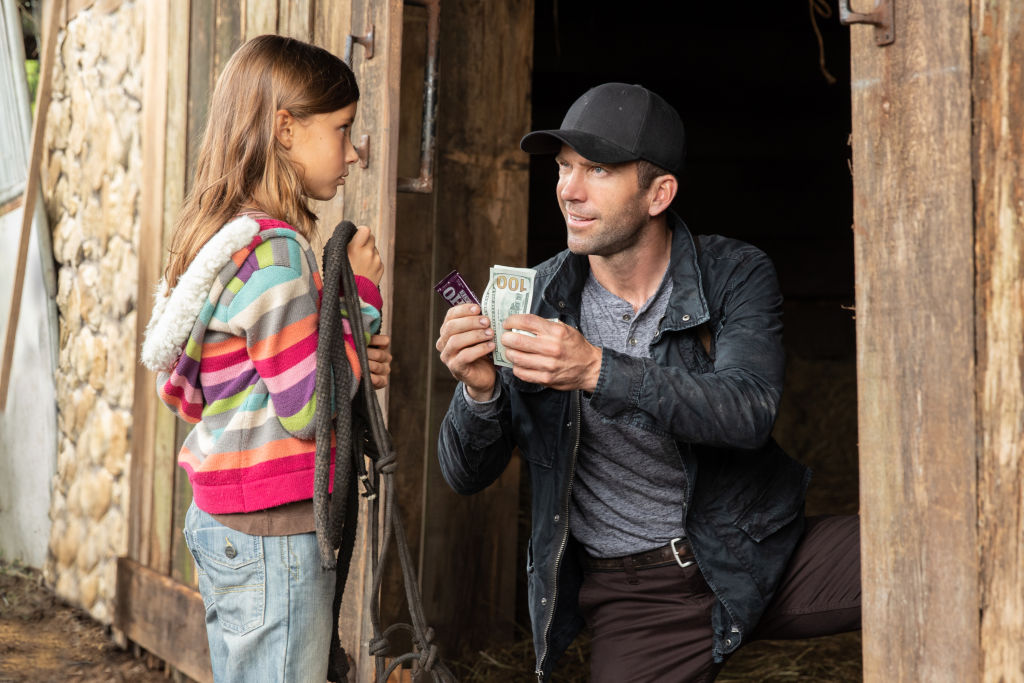 Over the seasons, many have wondered whether Lucas Black is anything like LaSalle in real life. Was his accent part of the role? Did he actually love fishing as much as LaSalle and his brother Cade did?
Black is an original piece of the NCIS: New Orleans team. LaSalle became a fan favorite almost immediately. With his southern charm and die-hard loyalty, LaSalle wasn't only one of Dwayne Pride's (Scott Bakula) trusted friends, he was great at his job. LaSalle's death shook many to the core, including fans, castmates, and anyone who reveres the NCIS franchise.
According to CBS, Black is from Alabama, just like LaSalle, and also loves "flaunting his 'Bama pride." And, along with LaSalle's love of fishing, Black revealed he wished he'd become a professional fisherman.
Even more surprising, that southern drawl is Black's natural tongue. It's so much a part of him, he once turned down a role when the director asked him to drop the accent. Clearly, the role of LaSalle was created almost entirely for Black and fans are forever grateful.
How did Black spend his holiday?
The immediate aftershock of LaSalle's death on NCIS: New Orleans was brutal. With no spoilers or hints that a death of this magnitude was on the horizon, no one could prepare. Black took to social media after the Nov. 5 episode, "Matthew 5:9," aired to thank viewers for the support and to officially say goodbye. After that, radio silence.
Black cited wanting more time with his family as one of the reasons for his departure. He likely took time after the episode to fully embrace that time as he stayed clear of social media channels with one last shot posted on his Instagram page Nov. 25. That left many wondering what he's been up to.
Luckily, he's back. The first picture posted since his hiatus is a video clip of his son practicing with his bow and arrow. Black's other two children argue in the background to which Black quickly shuts down in the most LaSalle-like way. He even goes so far as to ask his son for "knucks (knuckles)" after he hits the turkey target.
"Always been a fan & now even more so. What a great dad you are!" a fan commented. "Glad you are spending time with your young'uns. I wish you and your family a blessed holiday season." another added. "I miss you on NCIS N.O. Have been a fan of yours since America Gothic. Enjoy your time with your family. Your children are adorable and so cute," one more echoed.
Black is doing what LaSalle would've wanted
The comments go on and on. Many expressed the void Black's absence left on the show while others stopped by to wish him well.
Other new photos include Black's haul from hunting with a friend, Vincent Bearden, who works as a cameraman on NCIS: New Orleans, proving the relationships made on-set are just as strong off-set.
In the newest post, Black shows off his son's Christmas gift.
"Merry Christmas everyone!!! Gus got him a new bow! He is slinging some arrows!" he captioned the photo.
Any NOLA fan knows LaSalle loves fishing, hunting, and time with family and friends. If LaSalle was written for anyone, it's Black.
'NCIS: New Orleans ' fans credit Black for this 1 thing
If there's one thing that separates Black from his character in the slightest of ways, it's Black's deep devotion to his faith. He's known as a motivational speaker of sorts, posting uplifting scripture, bible verses, and inspirational musings that allude to how big of a part faith plays in his life.
"Celebrating our Savior…riding around looking at lights! It is Christmas time. God knew we needed a Savior… He sent His son Jesus! #Christmas#merrychristmas#Jesus" he captioned a photo of Christmas lights.
"God knew we needed a Savior… so He sent one. His name is Jesus! #Christmas#Jesus" Black posted on Twitter.
Black's use of faith to uplift others is among the top reasons fans can't get enough of the talented actor. Unlike some of Hollywood's elite, Black is a real family man with no facade. What you see is what you get and perhaps, that's why Special Agent Christopher LaSalle is so relatable.
While the loss of Black on NCIS: New Orleans will be felt for seasons to come, at least fans can breathe easy knowing that Black is out there living the life LaSalle would've wanted for himself.