'NCIS: New Orleans': Why Rob Kerkovich Had Mixed Feelings About Landing the Role of Sebastian Lund
It wouldn't be NCIS: New Orleans without our favorite resident nerd, Sebastian Lund. The actor who plays him, Rob Kerkovich, is equally treasured for his dry wit and Sebastian-like qualities. It seems like a no-brainer he'd land the role. However, his story took a surprising turn during the busiest time of his life.
Rob Kerkovich is a man of many talents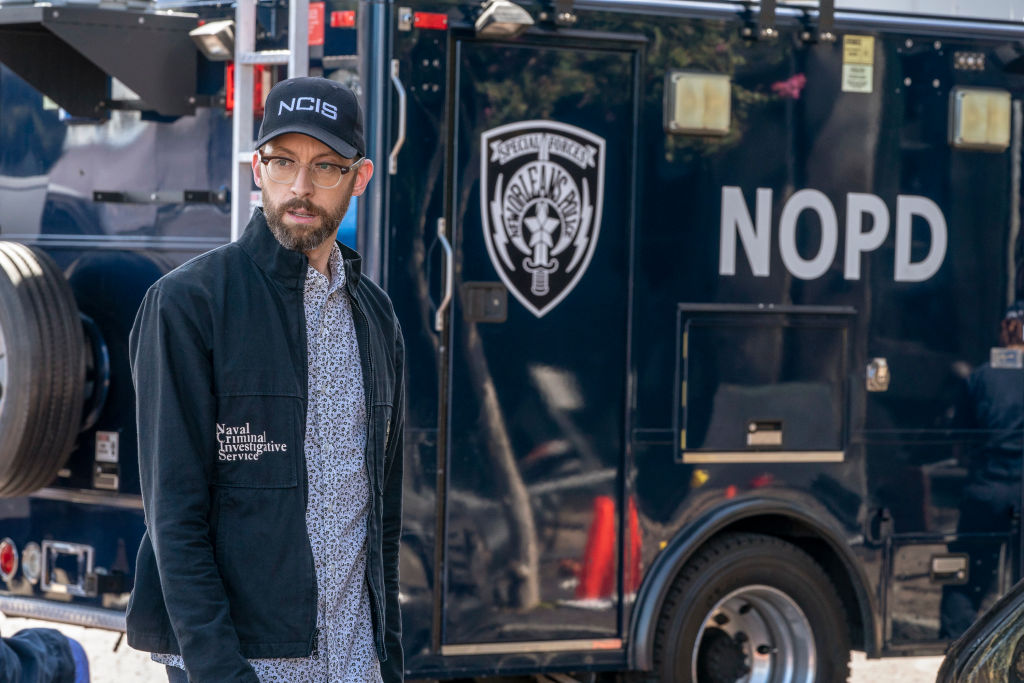 In the event you aren't yet a follower of Rob Kerkovich's social media channels, you're severely missing out. Kerkovich tweets about Star Wars (and his disappointment over The Rise of Skywalker), and shots from the NCIS: New Orleans set.
The former Jefferson Parish Forensic Scientist began a new chapter when he traded his lab coat for a gun. Sebastian joined Dwayne Pride's (Scott Bakula) team as an NCIS Forensic Agent in season 3.
Acting aside, the star has a love of Magic the Gathering and The Mandalorian. What else is he made of? Kerkovich's Instagram bio begins with "Schmactor, schmwriter," followed by the self-deprecating "ner-cop," but the link added gives him a little more depth.
The charity he supports, Healthy Corner Store Collaborative, "works alongside New Orleans corner store operators to maximize their business sustainability and increase the amount of fresh, healthy food they offer in-store."
Kerkovich also wrote a 2018 episode of NCIS: New Orleans, "Diplomatic Immunity." He previously wrote for the sitcom, Happy Endings, and has a directorial credit for the short film, Bluegrass. We're beginning to think there's no end to Kerkovich's talent or comedic relief (and thank goodness for that).
How similar is Kerkovich to Sebastian?
It's easy for fans to see a beloved character and assume the actor is the same in real life. Kerkovich explained to DirectTV Insider in 2015 that there's definite "crossover."
"I'd say, unfortunately, that indicates that I'm not really that great of an actor. It implies that I'm playing just some skewed version of myself!" he joked.
"But one thing I started to discover as the season went on was that I think that Sebastian the character really just wants to impress everyone around him. He wants to impress the team, and he wants to feel valuable. And I definitely feel that way in regards to the cast and the crew and the producers and writers and everything."
He said he wants to prove himself the way Sebastian does. "That definitely is a similar sort of trait that we both have—wanting to work hard to impress the people around them."
He then spoke about plans to introduce Star Wars to his son, proving his mind works almost like Sebastian's exactly.
"When, what order to show them in, that's a big question now that I've got to deal with. Do you want to start with the prequels or do you want to start where we started when we were kids?" he said.
"There's obviously Episode 4. There's one school of thought that says you show them Episode 4, Episode 5 The Empire Strikes Back, then you show them all three prequels, then you show them Return of the Jedi. So I'm doing some calculations right now on how that's all going to work. This is probably the biggest decision I've ever faced."
How did Kerkovich feel about winning the role of Sebastian?
No one else could fulfill Sebastian's potential. Kerkovich's story about getting the part isn't your typical Hollywood fantasy. For one, the role required a relocation to New Orleans.
"At the time I got the audition, my wife had given birth to a baby like five weeks prior, so everything was very about-the-baby," he told NOLA.com in 2014.
"This was one of the first auditions I got right after that. It was hilarious. It's frustrating how stereotypical the story is, because people always say, 'Oh, if you don't want the part, you get it.'"
He'd recently settled into Los Angeles with his wife and son, with success in shows like New Girl and Parks and Recreation.
"I thought, 'This is never going to happen, because of the timing and it is too ludicrous for this to actually become reality,'" he said.
"I think that fueled me going into the first audition round, (with the idea) of just having fun with it, because, 'Well, if I don't get it, I get to stay in LA with my wife and new infant son, so it's not necessarily a huge loss if this doesn't work.'"
That attitude garnered him more meetings with executives, but he kept quiet about the process unbelieving it would actually happen.
"I'd be lying if I said that when I finally got the call I didn't have trouble sleeping for two or three nights."
"It was because of everything — the baby, the logistics of coming out here," he said. "Within three or four days I was on a plane and I was out here."
There you go. If you have a dream, the key to making it happen is to not want it. Find gratitude in the alternative like Kerkovich and everything will be just fine.
NCIS: New Orleans returns to CBS in February 2020.