'NCIS: New Orleans': Here's Exactly How the Show Could Bring Back This Important Character
It's been well over a month since NCIS: New Orleans killed off one of their leading characters and fans are still reeling. The Nov. 5 episode in which Christopher LaSalle (Lucas Black) took his last breath, sent shockwaves through the NCIS sphere. With the character completely written off, is there a possibility LaSalle could ever return to his team?
The beloved character died on the show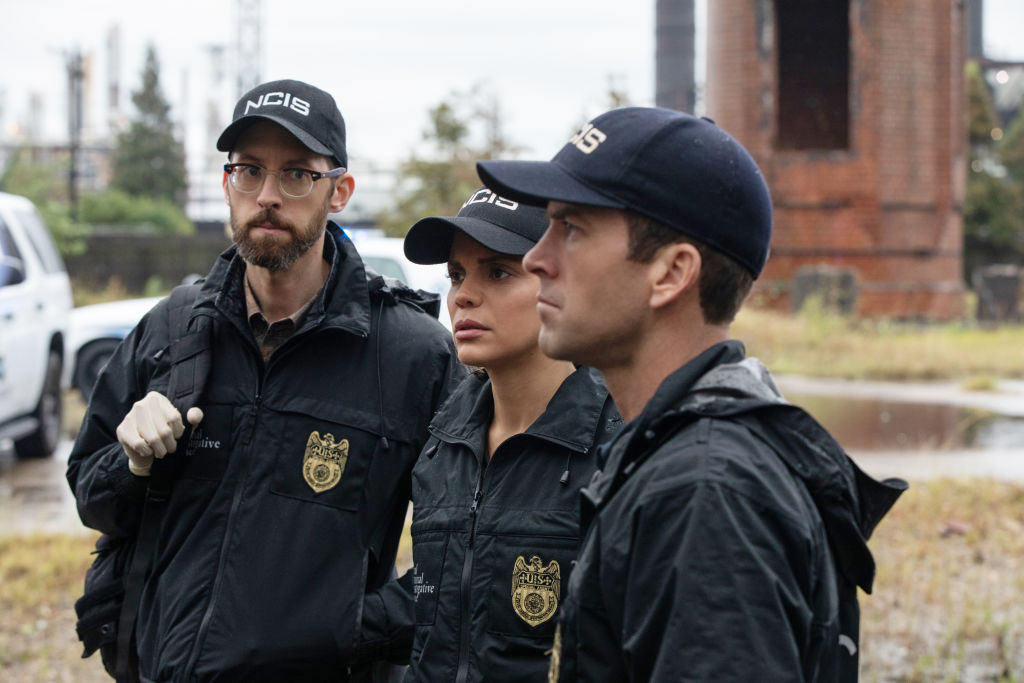 The episode "Matthew 5:9" changed the way fans of the NCIS: New Orleans franchise watched the show, forevermore. LaSalle was shot and killed while tracking a drug ring he suspected were responsible for his brother Cade's death.
The season 6 shocker took fans by surprise. LaSalle had been a part of NCIS, before hopping over to NOLA from its 2014 inception.
If the show had followed typical "TV rules," a longtime lead wouldn't have been killed off in a single episode without some sort of cliffhanger. There may have been spoilers leading up to the episode that hinted at LaSalle's death. And, writers might create a scenario that would allow the character to return at some point.
Instead, LaSalle's death broke all the rules. He died in a hospital, somewhat quietly, and perhaps that's the most shocking part of it all. Weeks later, fans are still obsessing over it.
"I cried. I don't want LaSalle to be truly dead," one fan tweeted. "I still can't believe he's gone. Will miss him fiercely," another said.
Here's why star Lucas Black really left the show
At the end of season 5, Black indicated to showrunners his desire to spend more time with his family.
"Everyone gets itchy to see what is over the horizon. We weren't surprised," co-showrunner, Christopher Silber, previously told TV Line. "I only asked that he allow us to give his character an amazing send-off."
Spoilers were basically non-existent, reminiscent of the extreme measure the cast of This Is Us went through to keep Jack Pearson's (Milo Ventimiglia) death top-secret.
Producers said while the cast shed many tears shooting those final scenes with Black the final scenes were light-hearted. [Black] included a "jump scare" coming "back to life" from his hospital bed after he "died."
"All of our characters are left reeling," the showrunners added. "Pride is hit hardest. Lasalle was almost like a son."
Immediately after the episode, Black expressed his gratitude to fans who've supported his journey through the years.
"Well. That's all she wrote for Agent Lasalle," he said. "But I wanted to take this time personally to thank all of you fans out there for your love and support. You were there to celebrate the victories and to pick me up when I needed it and I appreciate that."
Black reportedly left the show to focus on spending more time with his wife and three kids. He previously alluded that, while grateful for the experience, he had to sacrifice time with his family for the show. This is simply his time to move to another chapter.
How can 'NCIS: New Orleans' bring back Christopher LaSalle?
If you're among the hivemind who believes there are ways to re-introduce LaSalle back into the NOLA team, you're not alone.
Co-star, Rob Kerkovich (who plays Sebastian Lund on the show), said the cast knew of Black's departure since the beginning of the season. Rest assured, he has a few ideas as to how to bring LaSalle back.
One fan Tweeted their discontent over the departure saying they can't watch anymore, pointing out LaSalle didn't have to die.
Kerkovich responded appropriately saying, "Fear not! Plans are underway for a web series about Lasalle solving crimes in heaven! #NCISNOLA"
Another viewer mentioned Lucas's name in the starting credits. Kerkovich explained, "Yeah if you look closely you can see his spirit in the background. Like that ghost in Three Men and a Baby."
And finally, Kerkovich offered a final theory as to how LaSalle's character might make his way back to the team.
"Also, it was tough to tell because they only showed Scott's nostril for a half-second, but next week we dive back into finding justice for Lasalle. We also re-animate his corpse through voodoo, Weekend at Bernie's 2 style. #ncisnola"
Alright, so maybe Kerkovich's ideas aren't totally possible. For NCIS: New Orleans fans, those threads of hope of worth clinging to (no matter how ridiculous they might be).