'NCIS' Producer Reveals Cote de Pablo's Ziva Will Return for 4 Episodes
Ziva David is back for more episodes than originally thought.
NCIS fans are on high alert, waiting for season 17 of the beloved procedural drama to return. All signs point to it being the highest-viewed premiere of the show since it's beginning in 2003. That will be due, in no small part, to the presence of a fan-favorite character, returning to the show.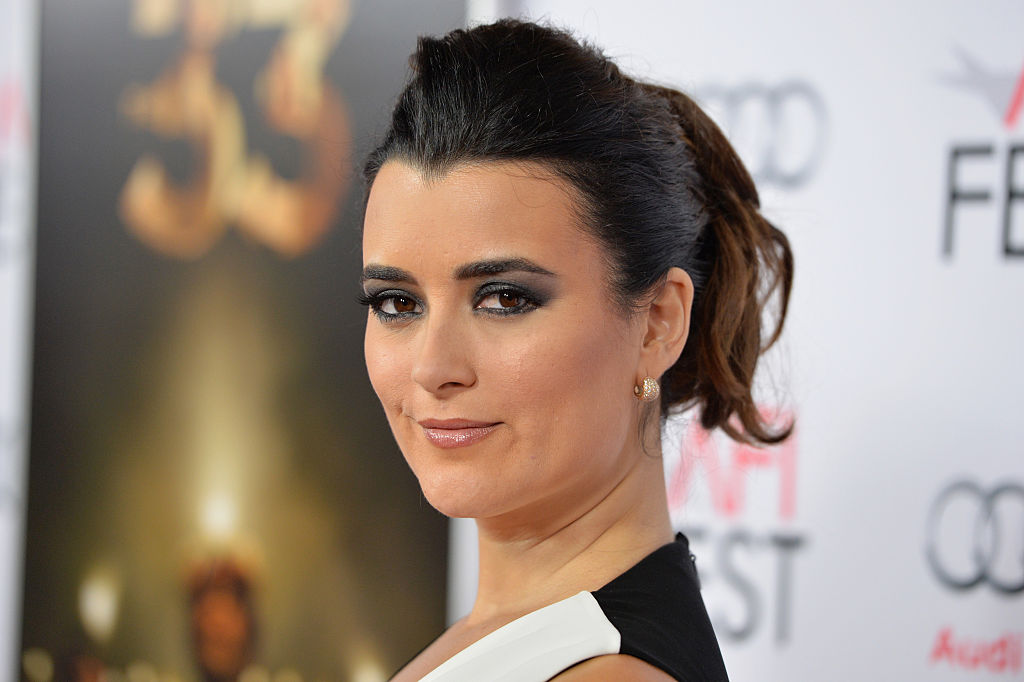 Ziva David, played by Cote de Pablo, showed up in the final few seconds of the season 16 finale, sending fans into an absolute frenzy. While many of the details surrounding her return have been kept under wraps so far, a showrunner recently opened up about what fans can expect to see in the upcoming season.
How did fans react to Ziva returning in the season finale?
Ziva David was one of the most popular characters on NCIS for over eight years. Her serious, tough demeanor and intense, interesting relationships with the other characters ensured her a place in television history. Sadly, in the summer of 2013, it was reported that Cote de Pablo would be leaving the show. She later revealed that she wasn't crazy about the direction that showrunners wanted to take her character and that the "politics" on the show became a little too much for her.
Still, de Pablo couldn't resist the siren song of fans that loved the character of Ziva David and wanted more. It was the surprise finale of the year when Ziva David showed up in the season 16 finale of NCIS, appearing suddenly to warn Gibbs of impending danger. Fans exploded on social media, excitedly speculating about why Ziva was back. While some put forth the theory that Ziva could have been a figment of Gibbs' imagination, details have slowly been emerging that indicate Ziva David is definitely alive and well.
Ziva will be returning for four episodes at least
In a recent interview, NCIS executive producer Frank Cardea revealed that Ziva will be in season 17 for four episodes – "two early on and two fall/winter." Cardea and executive producer/showrunner Steven Binderalso gave fans some special insight into the circumstances responsible for bringing Ziva back from hiding. He stated whatever danger threatens Gibbs is something so bad that it initially could have caused Ziva to go deep undercover and leave her daughter with Tony DiNozzo.
While showrunners didn't let any specific details slip, they did acknowledge that the storyline they have planned for Ziva David will tie into the "lore and history of the show." One thing that they did reveal – Cote de Pablo "loved" the storyline and the plan that they had in place for her character.
'NCIS' fans have many theories about Ziva
Speculation has been intense surrounding Cote de Pablo's return to NCIS, and fans have put forth a lot of theories about what it could mean for the future of the show. One of the most prevailing theories is the idea that de Pablo will ultimately end up replacing long-time leading man Mark Harmon. While Harmon himself has said nothing about leaving the show, the fact remains that he has been the face of NCIS since 2003. Plus, he hasn't signed on past season 17, which could indicate that he's looking to a possible retirement. Though, he often doesn't sign up for multiple seasons at once. Likely, there's no other character who could take Gibbs' place quite like Ziva David.
Fans will find out what lies in store for their beloved Ziva David when NCIS returns for season 17 in September. Stay tuned to Showbiz Cheat Sheet for all the latest news and inside scoop!