'NCIS' Season 16 Finale: Cote De Pablo Set To Return As Ziva?
There has been a lot of talk about Cote de Pablo returning as Ziva on NCIS. Earlier this season, we learned that Ziva is alive and living in Washington D.C., and with the NCIS Season 16 finale right around the corner, fans are hoping for a Ziva cameo in the coming weeks. What are the chances that de Pablo reprises her role and returns in epic fashion?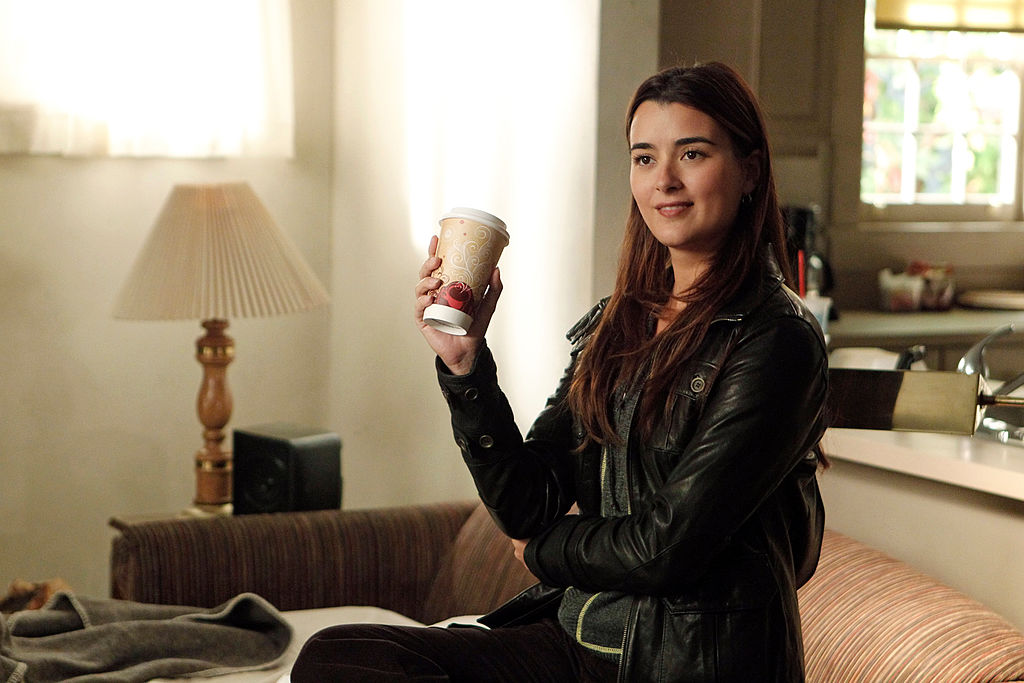 Bishop discovers Ziva's secret
The talk of Ziva's return kicked into high gear after Bishop (Emily Wickersham) discovered her secret office. While everyone else presumed she died in a bombing raid in Israel, Ziva has been digging into her old cold cases.
She even left a note asking Bishop to keep things a secret because she is still worried about the safety of her family. Bishop has been tight lipped about the whole Ziva situation, but she has tried to glean information from Gibbs (Mark Harmon).
After uncovering Ziva's secret office, Bishop attempted to find out if Gibbs knew she is alive all along. Bishop's subtle attempt to ask Gibbs did not produce any results, and it looks like Gibbs, for once in his life, is in the dark about this one.
Luckily, Bishop has not given up on tracking down Ziva and is now using her secret hideout for her own purposes. We can only hope that Bishop keeps pushing buttons and eventually gets Ziva out of hiding, preferably before the finale.
'NCIS' executive producer teases Ziva's return
In a recent interview with TV Line, NCIS executive producer Steve Binder opened up about Ziva's storyline in Season 16 and teased that something big is in the works. Binder admitted that they would not have mentioned Ziva without a plan in mind. Binder did not confirm that Ziva will be back in action in Season 16, but it definitely sounds like the series brought her up for a reason.
"It's such a great thread, I'd hate to leave it on the table," Binder shared. "But like anything, we don't just want to tease the tease. If we do pull at it, we're going to have something interesting behind it, and not just keep doing the same beat over and over again."
Exactly what that entails, of course, is yet to be seen. There is a possibility that producers wanted to gauge fan reaction this season and plan to bring Ziva back in Season 17, which CBS has already ordered.
This would allow the writers more time to develop Ziva's new storyline and potentially reunite her with Tony DiNozzo (Michael Weatherly). Weatherly left the series in Season 13 and is currently starring in Bull, which has yet to receive a renewal.
Is Cote de Pablo ready to return?
It has been several years since de Pablo appeared on NCIS but she is open to returning. In fact, shortly after her exit, the actress admitted that she is willing to reprise the role, but only if the circumstances were right. Right now, de Pablo's acting schedule is pretty open, so coming back for the Season 16 finale or Season 17 is definitely not out of the question.
Unfortunately, de Pablo has not commented on the rumors surrounding her return to the show, making it difficult to determine what is going on behind the scenes. But considering all of the excitement about her potential return, it is safe to assume that producers are at the very least exploring that option. Whether it comes to fruition or not, of course, is another matter. But we can still hope that de Pablo reprises the role sooner rather than later.
Why did de Pablo leave 'NCIS' in the first place?
After being a part of the series since 2005, de Pablo's exit from NCIS in Season 11 shocked many fans. At the time, de Pablo remained quiet about her reason for leaving the show and told fans that it was a personal matter. She also admitted that her decision was very difficult to make. CBS later insisted that the actress did not leave because of failed contract negotiations.
Although de Pablo was hesitant to say why she really left one of the most popular shows on television, she has always spoke fondly of the experience. She has also been open about possibly returning, which is definitely a good sign. She has not, unfortunately, responded to the latest rumors.
The NCIS Season 16 finale airs May 21 on CBS.