'NCIS' Season 16 Finale Is Bringing Back A Very Unexpected Character And It's Not Ziva
Warning: Major spoilers ahead for the NCIS Season 16 finale.
NCIS has teased the return of some familiar faces in the Season 16 finale, but this one definitely takes the cake. While fans would love to see Cote de Pablo return as Ziva, the series is bringing back Gibbs' (Mark Harmon) ex-wife, Diane Sterling (Melinda McGraw), who was killed off a few years ago. Diane's return has caught fans completely off guard, mostly because she died back in Season 12. So how exactly is the series bringing back Diane in the Season 16 finale?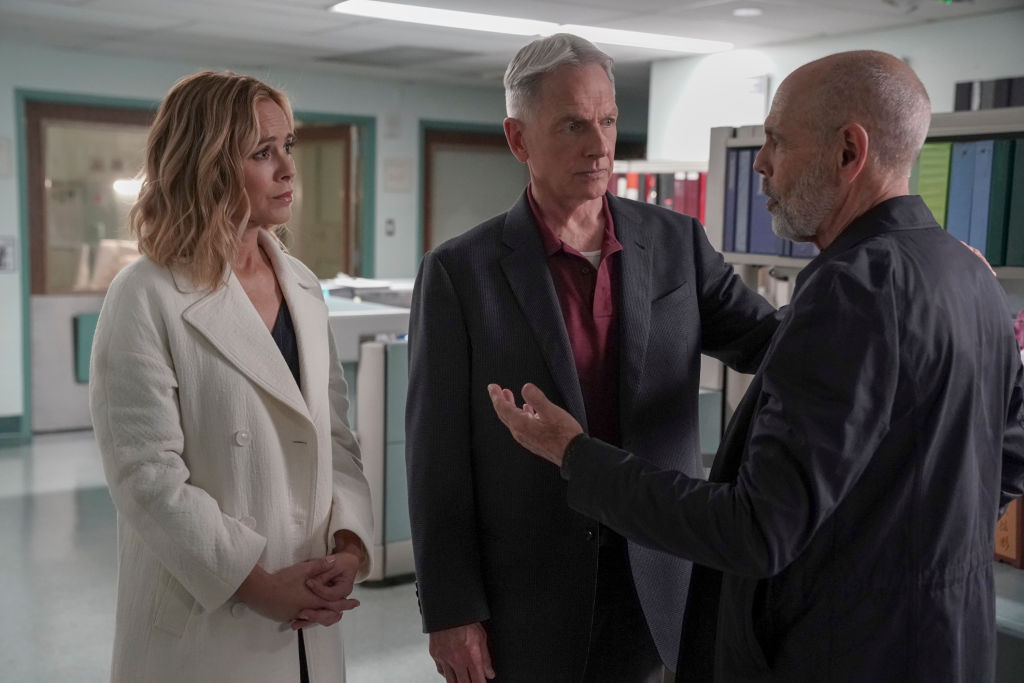 An unexpected character will return in the 'NCIS' Season 16 finale
For the record, Diane was Gibbs' second wife. Gibbs' first wife, who has been mentioned as part of the Season 16 finale as well, was also murdered but is not expected to make an appearance. Diane, on the other hand, took a bullet to the head in Season 12 and Gibbs was right there to watch the tragedy unfold.
The show made it very clear that Diane died, which is why her return has been met with so much confusion. So how is NCIS planning on bringing her back from the dead?
According to Cinema Blend, Diane is wearing the same clothes in Season 16 that she wore in her death scene. This likely means that the series is bringing her back in ghost form instead of resurrecting her. She could also be some kind of hallucination, which actually conforms well to Gibbs' storyline in the finale.
As fans are well aware, Gibbs suffered a sort of mental breakdown, which has thrown him off for the past few episodes. The finale is also set to address some of his past demons in greater details, which could explain Diane's appearance.
What about the rumors Ziva would return for the 'NCIS' Season 16 finale?
Ziva's return has been teased all season long. The clues started after Bishop (Emily Wickersham) discovered Ziva's secret office in Washington D.C. in the episode, "She." Bishop later learned that Ziva is alive and well and has been looking into her old cases.
So far, it appears as though Bishop is the only one who knows about Ziva's true fate, though there has been some speculation that Gibbs knows as well. Bishop tried to find out if Gibbs knew Ziva's secret, but her line of questioning did not get anywhere.
With the Season 16 finale focusing so much on Gibbs, there is little room for Ziva to make an appearance. In fact, the character is not expected to have a cameo in the season finale, though that doesn't mean she will be entirely absent. There is a strong possibility that we learn something more about Ziva's storyline before the season is over.
A few months ago, executive producer Steve Binder assured fans that they have a larger plan for the character. More than likely, whatever happens in the Season 16 finale will set things up for Ziva to return in a larger capacity in Season 17.
Inside the 'NCIS' Season 16 finale
The Season 16 finale of NCIS will see the return of Joe Spano as Tobias Fornell. In the episode, titled "Daughters," Tobias asks Gibbs for help taking down some local drug dealers after his daughter, Emily (Juliette Angelo), overdosed on opiates. Producers recently released photos from the finale that show Gibbs and Jack (Maria Bello) visiting Tobias at a medical center. While Gibbs would normally not hesitate to lend a hand taking down some criminals, his previous experience with the drug world brings up past demons.
Gibbs' first wife and daughter were killed at the hands of a drug dealer, giving him a personal investment in the new case. This, of course, goes against one of Gibbs' rules about getting personally invested in an investigation. That said, Gibbs burned that rule earlier this season, so he should not have too much trouble getting involved.
Exactly how Diane fits into this narrative, however, is yet to be seen. It will also be interesting to see how the rest of the team reacts to Gibbs' involvement, especially after they learned that he killed the drug dealer who murdered his wife and daughter.
The NCIS Season 16 finale airs Tuesday, May 21, on CBS.