'NCIS' Season 16 Finale: What Fans Can Expect From 'Daughters'
We are only a few weeks away from the NCIS Season 16 finale. The episode, titled "Daughters," will see Mark Harmon's Leroy Jethro Gibbs struggling with a case while fans are still holding out for a surprise Ziva appearance. Here's everything you can expect from the upcoming finale.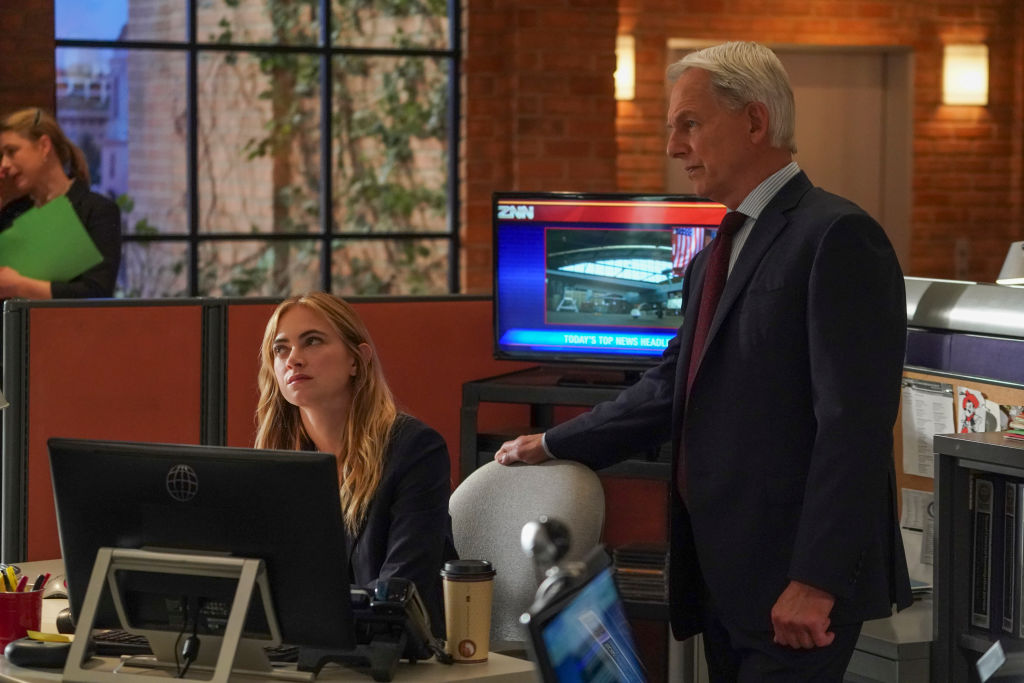 Gibbs confronts his past on 'NCIS' finale
The official synopsis of "Daughters" reveals that Gibbs will struggle with his decision to help out Tobias Fornell, who is trying to take out some drug dealers following his daughter's overdose. For Gibbs, the case brings up past personal issues, which goes directly against one of his biggest rules. As fans will recall, Gibbs burned rule 10 in the episode, "She," but is clearly still adjusting to his new reality.
According to Business Times, a drug dealer murdered Gibbs' first wife, Shannon, and his daughter, Kelly, which makes Fornell's case all the more emotional. Gibbs obviously wants to do right by Fornell and does not want him to suffer the same fate. But that also means going against everything he has stood for the past 16 seasons, which will not be easy. While the majority of the episode will focus on Gibbs' journey, there is still room for some other exciting developments.
'NCIS' casting changes may be ahead
NCIS has faced plenty of exit rumors over the years and Season 16 is no exception. There has been a lot of speculation that Harmon, Rocky Carroll (Vance), Sean Murray (McGee), and David McCallum (Ducky) were all leaving the show at some point this season. Fortunately, none of these stars have confirmed their exits after Season 16, though a few of them might be headed for some changes.
Earlier this season, the show made it seem like McCallum was calling it quits as after Ducky stepped down from his post. We later learned that Ducky got a new assignment, which should keep McCallum around for at least another season.
Murray has also been rumored to be leaving after McGee received another job offer from a tech firm in Silicon Valley. The actor, however, seemingly shut down the exit talks after admitting that it would take a lot for McGee to uproot his family and leave the NCIS team.
What about Ziva?
Ziva's storyline is one of the hottest topics going into the Season 16 finale. But with the focus of the episode being on Gibbs, there is little room for Ziva to make a big impact. That does not mean Cote de Pablo won't make a surprise cameo in the finale, but her role is likely going to be small if she did. One of the possibilities is that the rest of the team finds out that she is still alive.
At the very least, we should learn something about Ziva's fate in the NCIS Season 16 finale. After all, the show would not have spent so much time mentioning the character without offering fans a sense of resolution. We can only hope that means Ziva will make a surprise appearance, but the show could be saving that for next season. De Pablo has not commented about reprising her role, though she has been open to returning in the past.
Confusion about the Season 16 finale
Early rumors claimed that the Season 16 finale was titled, "Alternate Twilight." CBS later confirmed that the episode is called "Daughters," which puts an entirely different spin on the installment.
The network also released an official synopsis for the episode, which revealed that Gibbs will take center stage as the series wraps up its 16th year on television. The synopsis did not, unfortunately, mention Ziva, so it is still unclear if she will be featured in the finale.
In the event that the Season 16 finale does not bring Ziva back, CBS has already renewed the show for Season 17. This should give producers plenty of time to work on Ziva's return and her possible reunion with Michael Weatherly's Tony DiNozzo. Weatherly left the show back in Season 13 and currently stars on his own series, Bull.
The NCIS Season 16 finale airs May 14 on CBS.