'NCIS' Season 16 Finale: Why Cote de Pablo Will Not Return
Being the seventh-longest-running scripted primetime TV series, NCIS has seen its fair share of characters.
The crime drama has its heavy hitters, paired with fantastic one-off criminals, and iconic characters we'd thought we'd be able to catch on CBS forever.
Sadly, some left the show long before fans were ready to say adieu. One such beloved NCIS mainstay was Ziva David, played by the beautiful Cote de Pablo.
How did Ziva David get written off the show?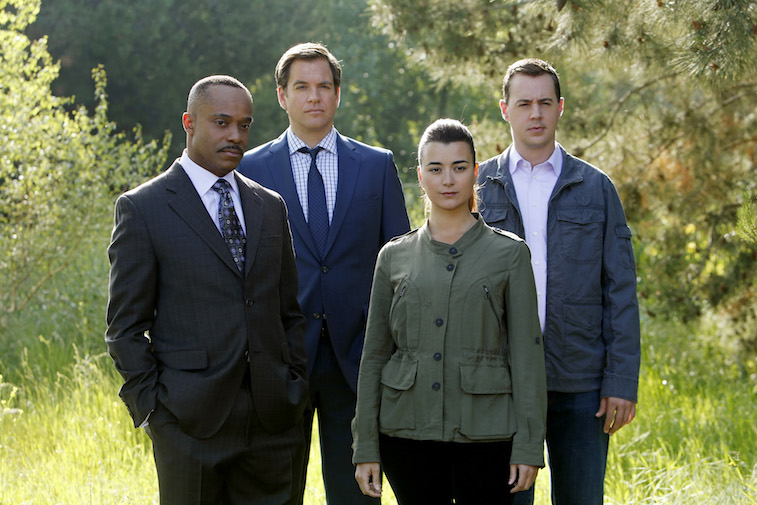 David's first appearance on NCIS happened way back in 2005, just two years after the show debuted. She shook things up in the very first episode of the third season, Kill Ari (Part 1). Ever since de Pablo's character first graced the small screen, NCIS fans fell in love. So much so that they have begged the writers to pen her back into the script even though she's been gone for six years!
It's not just her lovable demeanor that made her departure heartbreaking. David was very abruptly written out the show in the 2013 episode Past, Present, and Future. Fans learned that she had fled to Israel to escape a terrorist organization, but sadly her journey was in vain. Her beautiful farm was totaled in a bombing raid that supposedly took her life. The writers did leave the doors open though, by saying her remains were never discovered at the site.
Why did Cote de Pablo call it quits?
Why would de Pablo walk away from such a popular role? Initially, she left her public response as the catch-all explanation "personal reasons." She refused to go into any further detail.
Later on, she found her voice and put the producers and writers on blast. They planned to turn Ziva into a "sad, miserable woman" after her departure back to Israel. De Pablo wasn't having it.
She felt she was an inspiration to the women who watched the show and the developments were not fair for them, or for the character she crafted over eight wonderful years. David wasn't just a character she played; she was a character that she genuinely loved. As such she refused to continue in the part unless the writers created a scenario that she felt treated the character with the respect she deserved. The network tried to buy her back onto the show, but de Pablo stood her ground.
Fans speculate she'll make a triumphant return
Even though David was written out of the show and has been off the radar for several years, the writers left the door open for her, so anything is possible. They've also continued to bring up her name, even with the future of her character being unknown. This was enough to give fans the hope they needed to believe in the beloved character's triumphant return!
Then in 2017 something magical happened. During an interview with The Wrap, Michael Weatherly said that there had been talk about bringing David and his character Anthony DiNozzo back together. There was just no timeline in place. This gave fans the motivation they needed to hold on to their flickering hope.
That wishful thinking ramped up when Bishop began burrowing into a Ziva storyline of her own this year. In the episode She, Bishop is investigating David's old cases and comes across her hidden office. It was in this episode that fans learn that Ziva is still alive and kicking thanks to a note she left. In it, she requests her secret be kept to ensure the safety of her family.
But others think there's no way Cote de Pablo will return to 'NCIS'
Considering the political reason behind her leaving, the writers would really need to spin gold to get her back on board. It's been several years now, and despite the outcry for her return, they haven't bent to the will of the fans. While anything is possible, it certainly puts a damper on the possibility. But that's the least of fans problems.
For one, there are no traces of NCIS on her IMDb page despite another project already being added in the post-production phase. Since this year's season is already ready to roll out, it would go without saying that the information for the update should already be out there. There isn't even a possible credit with the "rumored" tag.
Then there's the note that ignited the hearts of millions of fans. David requested her existence be kept secret and if that's to hold…there is no way she could be written back in the show in any permanent capacity. While anything is possible, these two things make it at least seem that fans won't be able to catch their beloved NCIS agent back in the fold for the remainder of the season.