'NCIS' Season 16 Finale: Will Fans Finally See The Return Of Ziva David?
Ziva David (Cote de Pablo) has yet to physically appear on NCIS Season 16, but there is still a chance she makes a cameo in the season finale. The hit crime procedural has already acknowledged that Ziva is alive and residing in Washington D.C., so there is a strong chance that we learn more about her story in the finale – including a potential return to action.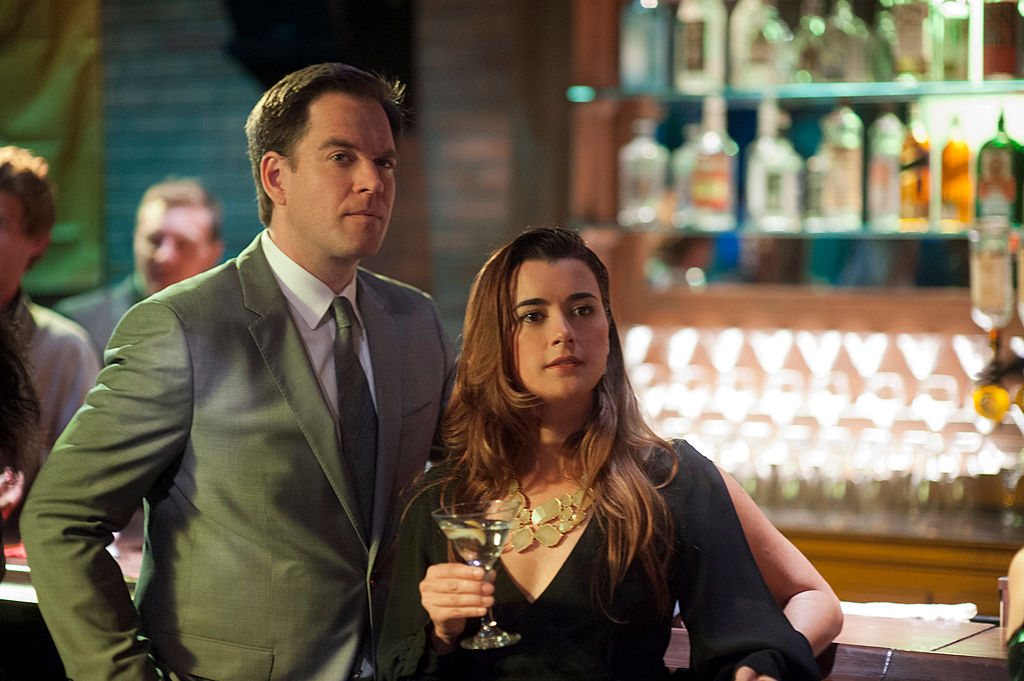 'NCIS' reveals Ziva is alive
Earlier this season, Bishop (Emily Wickersham) discovered that Ziva was alive and still looking into her cold cases. Bishop made the discovery after she uncovered Ziva's secret office. Although Ziva did not make an appearance, she left a note for Bishop, asking her to keep quiet out of safety and concern for her family. It is still unclear which other characters know about Ziva, but it seems like the show is gearing up for her return.
The last time we saw Ziva was back in Season 11. In the episode, "Past, Present and Future," we learned that Ziva had moved to Israel to hide from a terrorist organization that was hunting down NCIS agents.
After the character's farm fell victim to a bombing raid, the team was informed that Ziva had died, though her remains were never recovered. Ziva's name has come up in subsequent seasons, though de Pablo has yet to reprise the role.
Will Ziva and Tony DiNozzo reunite?
Before Ziva's alleged death, Tony DiNozzo (Michael Weatherly) flew to Israel and reunited with her. At the time, Ziva revealed that she no longer wanted to be a part of the team. According to Express, we later learned that the couple had a daughter together, something Tony did not find out until years later. In fact, he only learned about his daughter when he returned to Israel after Ziva's farm was bombed.
We now know that Ziva did not perish in the bombing raid and immediately went into hiding. Given how Ziva's story has been in the background all season long, it seems unlikely that she will appear in the Season 16 finale.
If producers decide to bring her back, it is more likely that she will appear in Season 17. Next season, the series will celebrate its 400th episode, which could be the perfect time for a Tony and Ziva reunion.
Michael Weatherly's possible return
CBS has yet to confirm de Pablo's return. Given how their character's storylines are intertwined, Weatherly previously admitted that he would love to see them reunite at some point. Weatherly, of course, left the series a few seasons back, so reuniting Tony and Ziva would require a little more schedule juggling to pull off.
"I absolutely see worlds where DiNozzo and other characters could pop up," Weatherly shared. "It is something I'm very keen to explore when the time is right."
The actor added that he loved working alongside de Pablo and would do it again in a heartbeat. He even said he is open to sharing screen time with de Pablo on NCIS or his show, Bull, if necessary.
Considering how much the two characters are connected, it only makes sense to bring them both back at the same time. Not only would it give fans some real closure, but it would also be a major hit for the show. If that happened, however, the series would probably have to do it next season at the earliest.
Will the Season 16 finale address Ziva's return?
The biggest question, of course, is whether the show will talk about Ziva in the NCIS Season 16 finale. Based on the official synopsis, we know that most of the drama will focus on Gibbs (Mark Harmon) and his decision to help Tobias Fornell (Joe Spano). If that is the case, then the installment will have little time to devote to a Ziva storyline, especially when it comes to a potential cameo.
But even if Ziva does not return, there is a strong possibility that her name crops up in the finale. We can only hope that this means we will learn something more about Ziva's future on the show, even if she does not appear in the flesh.
New episodes of NCIS air Tuesday nights on CBS.