'NCIS' Season 17: All The Signs Cote De Pablo's Ziva David Is Set To Return
With only a few episodes left in Season 16 of NCIS, fans have made it clear that they want some kind of resolution on Ziva's (Cote de Pablo) storyline. The best-case scenario would be a surprise cameo from de Pablo during the Season 16 finale, though most fans would be satisfied with a smaller tease, especially if it points to an appearance next season. Here are all of the ways that de Pablo could return to NCIS in the near future.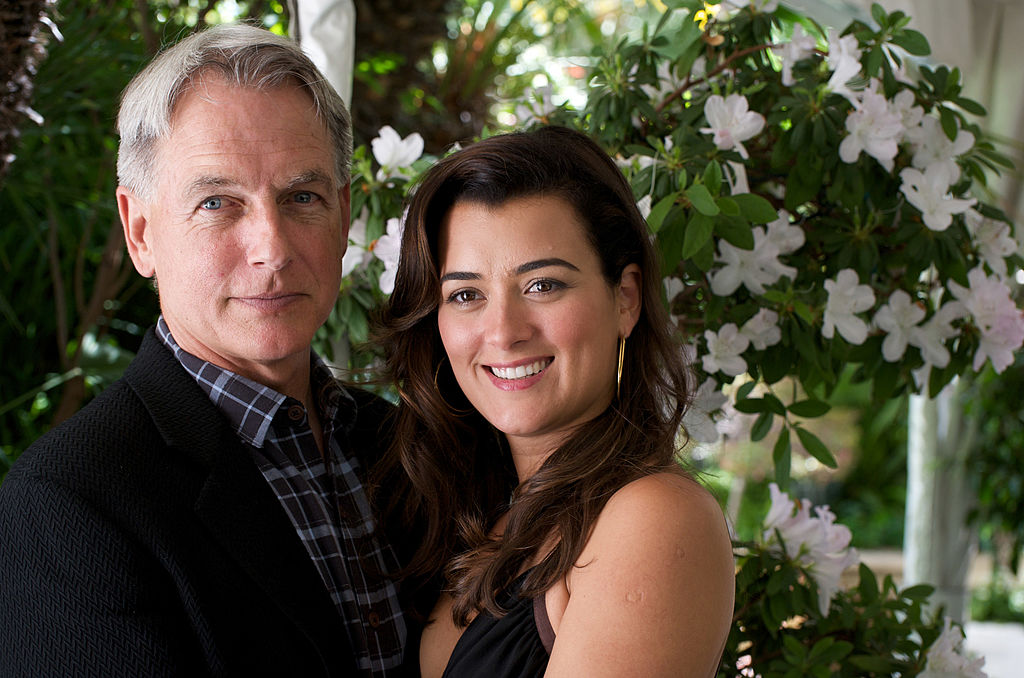 'NCIS' executive producer teases Ziva's return
The speculation surrounding de Pablo's character began after Bishop (Emily Wickersham) discovered that Ziva is still alive and living in Washington D.C. She later attempted to find out if Gibbs (Mark Harmon) knew about Ziva's true fate, but failed to learn anything concrete. Ziva has since been pushed to the back burner as Gibbs continues to struggle with some personal issues.
While the Season 16 finale will focus on Gibbs helping out Tobias Fornell (Joe Spano), there is still room for some Ziva action. According to Cinema Blend, executive producer Steve Binder recently assured fans that the series did not resurrect Ziva's storyline for nothing and that there will be more to come.
Binder did not reveal exactly what the show has in mind, but he made it clear that something important will happen. That does not mean that Ziva will appear in the flesh, but it does open a variety of possibilities in Season 17.
Ziva could have a recurring role on 'NCIS' Season 17
When Bishop learned that Ziva is still alive, she discovered that de Pablo's character was actively looking into her old cold cases. What if the series had Ziva continue in that line of work and brought her back as a specialist for the team.
Whenever Gibbs and his colleagues stumbled across a particularly difficult case, they could bring Ziva in to lend a hand. In that way, the series wouldn't have to bring Ziva back full-time but still have her play an important part on the show.
In the recurring role scenario, Ziva would also be able to reunite with Tony DiNozzo (Michael Weatherly) off camera. Perhaps when she isn't helping on a case, Ziva could be spending time with Tony overseas. The series could always have the pair reunite on screen, but having this flexibility means that they would not have to juggle competing schedules to make that happen.
How else could 'NCIS' bring Ziva back?
Apart from a recurring role, the show could offer de de Pablo a full-time part next season. Although this scenario seems unlikely, it could happen in the event that another character bites the dust. There has been a lot of talk surrounding Harmon and Sean Murray's futures on the show, and it is possible that de Pablo could replace one of them moving forward.
That said, it is not likely that Ziva returns in any significant capacity. It is more feasible that producers keep her story arc brief and bring her back for a short run. There is also the possibility that the show mentions Ziva in the Season 16 finale without actually bringing her back.
This is not something fans want, but it could be a way to close her storyline without having to negotiate a new contract with de Pablo. Whatever happens, we just hope that NCIS offers some kind of closure before this season is over.
What's ahead in the 'NCIS' Season 16 finale?
The upcoming Season 16 finale of NCIS will focus on Gibbs helping Fornell take down some local drug dealers. The official synopsis for the installment, titled "Daughters," reveals that Fornell reaches out to Gibbs after his daughter suffers a drug overdose and is rushed to the hospital.
Gibbs, of course, has a history dealing with drug lords, so it will be interesting to see how he deals with his personal life getting mixed up in a case.
With the episode focused on Gibbs, there is little room for a Ziva cameo. But there should be enough time to at least address the characters fate, if nothing else.
The Season 16 finale airs Tuesday, May 21. NCIS Season 17 will premiere this fall on CBS.