'NCIS' Season 17: Does Tony Know Ziva Is Alive?
NCIS needs to answer a lot of questions about Ziva David (Cote de Pablo) this season, especially when it comes to the character's personal life. We already know that most of the team is going to find out about Ziva in the season 17 premiere, but it is still unclear if Ziva's daughter, Tali, and her former lover, Tony DiNozzo (Michael Weatherly), know about her true fate.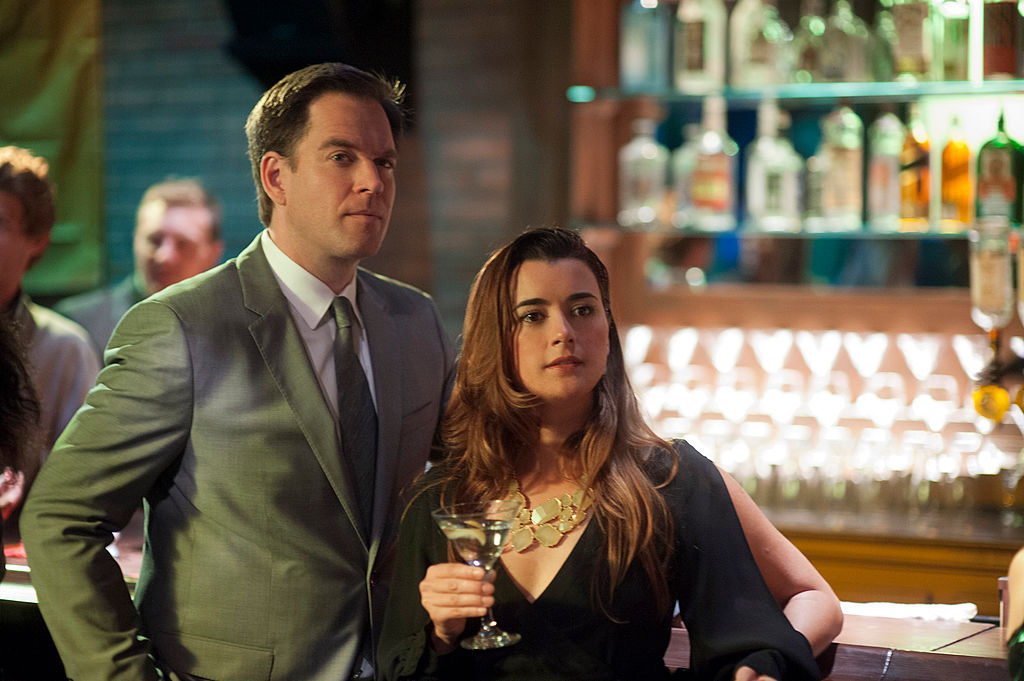 NCIS producers have already confirmed that Ziva will appear in the season 17 premiere, but does Tony know that she is alive?
Ziva returns to 'NCIS'
Pablo left the hit crime drama back in season 11. When Weatherly departed a few seasons later, we learned that Ziva had died in a mortar attack and that Tony was Tali's biological father. Tony then moved to Paris so that he could raise Tali, leaving the rest of the team in Washington.
We had no reason to believe that Ziva was still alive until season 16. Bishop (Emily Wickersham) was the first to uncover Ziva's secret, though she kept it tightly under wraps. Ziva then made a shocking return to NCIS in season 16, informing Gibbs (Mark Harmon) about a threat on his life.
With Ziva back in action, NCIS fans are left wondering what she has been up to over the past three years. Although producers have been very secretive about Ziva's storyline, they recently teased that we will know everything about the character's family this season, including how much Tony knows about her fate.
This has fans speculating about a potential reunion between Ziva and Tony, though nothing official has been confirmed.
Producers tease Ziva's journey in season 17
According to TV Insider, NCIS producer Steve Binder recently opened up about Ziva's story in season 17. Without revealing too many details, Binder explained how "answers will be forthcoming" in regards to Tony's knowledge.
Binder also teased that we will find out if Tony has been helping Ziva keep her secret all these years. The comments are not confirmation that Tony will be back in action, but it is good to know that we'll learn something about Ziva's family this season.
The trailer for season 17 also offered a lot of clues about Ziva's journey. At one point, Ziva talks to Gibbs about doing anything for a chance to spend time with his daughter (who previously died), which suggests that Ziva has not seen Tali since faking her death.
Based on the clip, it looks like Ziva went into hiding to protect her family. It also sounds like she is asking Gibbs to help her eliminate the threat, a move that would enable her to reunite with her family. We can only that happens on the show, but we'll ultimately have to wait and see what happens.
What has Tony been doing since Ziva's death?
After leaving the team to be a father to Tali, Tony has not appeared on the show. He has, however, remained in contact with several members of NCIS.
When Pauley Perrette left the series, Tony called McGee (Sean Murray) to ask about Abby. This is one of the few times Tony has been mentioned since his departure, though he has not been completely missing in action over the years.
As far as Weatherly is concerned, the actor is still starring in his own show, Bull. It is unclear if Weather will get a chance to cameo on NCIS, but he did recently tease a return on social media.
Will Weatherly return to 'NCIS'?
In a recent video shared on social media, Weatherly was asked about his thoughts on Pablo's return last season. The actor was then asked if he was going to return to the show in season 17, to which he replied, "Shhh, I can't talk about…"
This is not confirmation that Weatherly will return, but it definitely sounds like he is open to the idea. We can only hope that producers can find room in Weatherly's busy schedule to bring him back, even if it's just for a short cameo.
Season 17 of NCIS is scheduled to premiere September 24 on CBS.