'NCIS' Season 17: Everything Fans Need To Know About Cote de Pablo's Final Return As Ziva David
Fans all over the country were devastated when Cote de Pablo's character, Ziva David, left the hit crime drama show NCIS back in 2013. After being gone from the show for over five years, the writers had decided to make the audience believe the iconic character had been killed in a violent attack, which left little hope that she would ever be returning again.
But then, de Pablo had shocked and delighted us all when she made a surprise appearance at the end of season 16, with the promise of more in season 17. Ziva made her return at the beginning of season 17 of NCIS, and the show's creative team revealed she's coming back for more later in the season.
This has many fans are wondering what is in store for the fan-loved character this season and how often will she be appearing on the show. Here is everything that you need to know about de Pablo's final return as Ziva David on NCIS.
Cote de Pablo's dramatic 'NCIS' return as Ziva David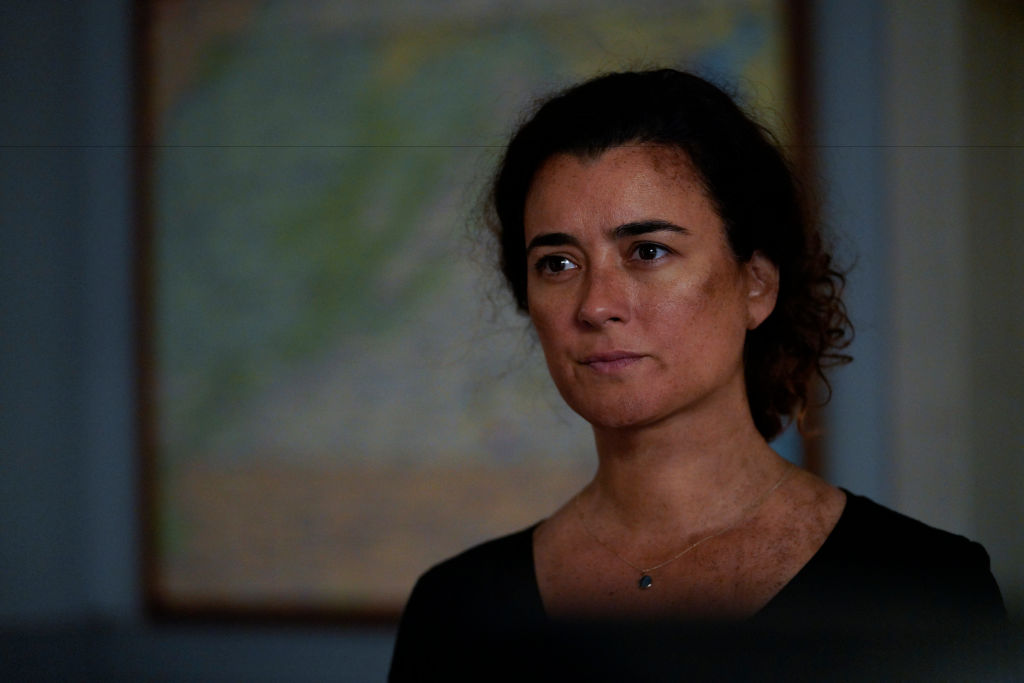 If there is one thing that the writers of NCIS love, it is a good heart-stopping, jaw-dropping moment. And when it came to Ziva's character, there were plenty of these moments to go around.
Shortly after Ziva's character left the show to go back to her home country of Israel, it was discovered that she had tragically been killed in a motor attack. However, there was one survivor: Ziva and Anthony DiNozzo's (Michael Weatherly) secret love child.
After finding out that he was now a single father, DiNozzo left the NCIS team to go raise his daughter. At the point, the audience was certain that the storyline of Ziva was completely closed. It was later hinted that she may not be dead, but the fans were certain de Pablo would never reprise her role.
Then, on the very last scene of the last episode of season 16, the audience got a shock: Agent Gibbs (Mark Harmon) saw Ziva on his basements stairs. And he was just as speechless as fans were. 
Cote de Pablo's character Ziva David leaves the show again
Pablo's character was on NCIS for the first two episodes of season 17. Fans loved that their favorite character was finally back in action and they really loved seeing the chemistry that Ziva had with Torres (Wilmer Valderrama) and Bishop (Emily Wickersham).
However, even with all of the fun and excitement that Ziva was having with the old gang, she, unfortunately, had to leave during the second episode in order to take care of some business. Because she is working on trying to clear her name after being labeled a terrorist threat, Ziva is unable to stay in one place for too long.
The good news: It's not the last of Ziva.
What is in store for Cote de Pablo's character this season?
According to Metro, NCIS producer Frank Gardea confirmed Ziva will appear in a total of four episodes for season 17. "There will be four episodes [with Ziva]. Two early on, and two in fall/winter," Gardea had said.
While the show's creators have been very vague about offering any specific information about Ziva's return, TVLine has recently confirmed that we can expect to see Ziva's return on December 17, 2019, and January 7, 2020. Those two dates will no doubt be sure to bring in high ratings for the show.
This means fans have two more episodes dedicated to Ziva's story arch. It also means the two episodes will focus primarily on the character and giving her closure.
While fans are happy to see that Ziva has returned, they are very anxious to know if they can expect to see a Tiva (Ziva + Tony) reunion anytime soon. Gardea had previously said that he knows that the fans are wanting to Tony and Ziva to reunite. While he didn't actually come out and confirm that there was going to be a reunion with these two characters, many fans are guessing that we can expect to see Tony appear in one of the two — if not both — episodes that Ziva is expected to be on this season.
Earlier this year, Weatherly had confirmed that he would be more than happy to return to the show is he was asked to do so. So, all NCIS fans should be sure to tune in this season because there could be some very big surprises in store for the audience.