'NCIS' Season 17: How Fans Expect to See It End
Since the highly-anticipated season 16 finale of NCIS, during which Cote de Pablo returned as Ziva David to warn Gibbs of imminent danger, fans have been waiting for the season seventeen premiere with bated breath. Now that Cote de Pablo is back — and likely here to do some butt-kicking damage once again — fans have begun to prophecize season seventeen's fallout.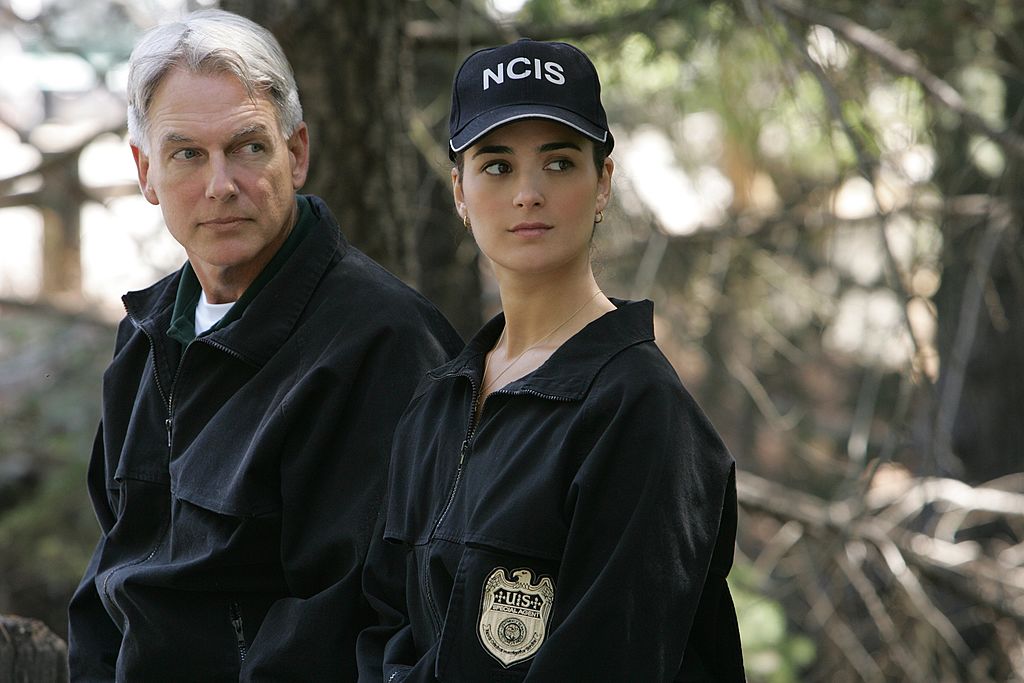 Based on what the showrunners have already confirmed for season seventeen, Ziva will appear in a total of four episodes; TV Guide shared that she will star in the premiere and the second episode, as well as two episodes later in the season (one in the fall, and the other sometime in early winter). 
With limited knowledge to go off of for the upcoming season — Cote de Pablo's episode count, a teaser trailer, and sixteen years of following the hit primetime procedural — fans have begun suggesting possible endings for the season. While you may support some, others may throw you for a loop. Let's dive in and see how fans expect to see the season unfold. 
Possibility 1: Mark Harmon's Agent Gibbs dies or retires
The idea that Gibbs is set to go has been swarming the internet since theories surrounding Cote de Pablo as a possible replacement took flame.  Many fans do not endorse Cote de Pablo's Ziva as a replacement; they feel such a choice would be a narrative non-sequitur, as Sean Murray's McGee is primed for the role. However, Gibbs' departure doesn't seem all that unlikely. When discussing Gibbs' likelihood of appearing in season 18, a fan shared:
…GIBBS I think that he will die. Hopefully Ziva won't take his place as team leader but I do think that he will die in part due to the return of Ziva David.

Sahar is obviously a big threat (she made Ziva abandon her family and go underground for years)and I don't think that a threat like that can be taken care of without some big casualties from the team's side. Only person for whom it would be logical to die is Gibbs, so that's that.

Reddit User
Some do not support the idea that Gibbs' dies, arguing that available information makes Ziva the main target of the likely attacker, and Gibbs a secondary one. However, some believe he may call it quits after all the chaos that is likely to transpire. One fan stated:
…Gibbs realizes he is, in the immortal words of Roger Murtaugh, getting too old for this shit and he decides to retire. This would be a perfect way to end the entire series, Gibbs being tricked into attending his own retirement party and him handing the team over to McGee with the blessing of Leon Vance.

Reddit User

Will Gibbs retire? Will he die, maybe trying to Save Ziva? All remains unknown, but many fans believe that Ziva's reentrance is definitely designed to serve some grander purpose (beyond a captivating season seventeen). 
Possibility 2: Ziva dies, leaving behind a major villain moving forward, and Gibbs receives some heartwrenching closure 
Many feel that without Agent Gibbs, NCIS will fail to survive. While many actors come and go, Gibbs has remained committed to the series all this time; as the Executive Producer and lead male on the show, he is the face of the primetime procedural (and an integral ingredient for success). 
Many feel that Cote de Pablo has returned, just for the season (for the grand narrative she always wanted and a sizable amount of money). Thus, she will close her relationship with Gibbs, die, and leave Gibbs to fight another day. One fan stated:
Im hoping they kill Ziva off in a way that there is no doubt about. Let her make a grand sacrifice and die saving Gibbs or one of the team.

I expect that the big baddie for the main season long story will be the woman who is trying to kill Gibbs. Paloma Reynosa was my first thought, then I remembered she is dead. I think it would be pretty funny if Jeanne Benoit has finally snapped and come seeking revenge for the death of her father, but that is extremely unlikely.

Reddit User
Fans also note that any theories concerning Mark Harmon's departure are just rumors; meaning, he's not going anywhere, and Ziva is more likely to appear and die, then to become the show's main pull (in terms of viewership). Will Gibbs retire? Will Ziva live to fight another day in a spin-off with Michael Weatherly's Tony DiNozzo? The possibilities are endless.