'NCIS' Season 17: Is It Really the End for Ziva (Cote de Pablo) and Gibbs (Mark Harmon)
The latest episode of NCIS featured a lot of twists and turns for Ziva (Cote de Pablo) and Gibbs (Mark Harmon). After seemingly capturing the woman behind the threat from last season, we found out that Ziva has been working with her this entire time. Fortunately, the end of the episode of NCIS proved that Ziva was actually a double agent. But one of the main sticking points of the installment was Ziva's fractured relationship with Gibbs, whom she never forgave for not looking into her death. Is this the end of the line for Ziva and Gibbs?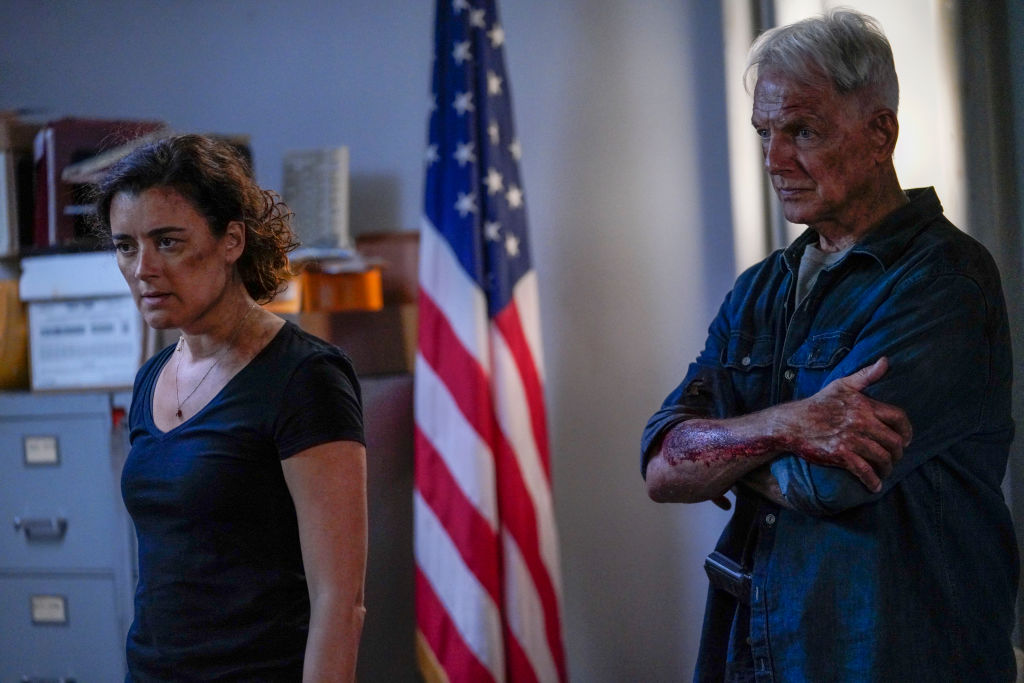 Will Ziva forgive Gibbs on 'NCIS'?
One of the more emotional moments of the second episode of season 17 of NCIS was when Ziva asked Gibbs why he didn't look for her after her reported death.
Gibbs and Ziva had a strong bond before she left the team in season 11, and it clearly broke Ziva's heart that he didn't put more effort into confirming her passing.
Although Gibbs withheld his real answer for most of the episode, he finally told Ziva the real reason why he didn't ask questions after learning about her death.
Turns out, Gibbs could not bear the thought of losing Ziva again and did not want to carry around false hope that she was still alive for the rest of his life.
So instead of hopping on a plane and confirming her death, he took the reports as true and tried his best to move forward.
This was not the answer Ziva was necessarily looking for, but it did offer her a sense of closure. Unfortunately, it looks like this will be a major storyline for the characters in future episodes of NCIS and we can only hope that they will eventually move past it.
Ziva is scheduled to appear in a couple more episodes this season, so we should know more as the show progresses.
Ziva reunites with old faces on 'NCIS'
Apart from Gibbs, the second episode gave Ziva a chance to reunite with some of her old teammates. Most notably, this includes McGee (Sean Murray), who was disappointed that he was left out of the loop for so long.
Ziva also got to meet the newest members of the team, partnering her up with Bishop (Emily Wickersham) and Torres (Wilmer Valderrama) for the first time ever.
Ziva and Torres got to share a few scenes and it was really great seeing them in action. Hopefully, we'll see more of that when Ziva returns later this season.
Speaking of reunions, the episode also shed some light on the Tony DiNozzo (Michael Weatherly) front.
NCIS fans have been waiting a long time to see Tony and Ziva reunite on the show, and her return this season definitely opens the door for them to get back together.
When it comes to Tony, Ziva told Gibbs that their relationship is complicated. She did not say whether or not he knows that she is still alive, but her conversation with Gibbs makes that seem unlikely.
When Ziva went missing in the episode, Gibbs called up Tony, who returned his call at the end of the installment.
At that moment, Gibbs told Ziva that she should probably tell him the news herself. She agreed, but said that now wasn't the time. Ziva then informed Gibbs that she had something else important to do before disappearing once again.
What's next on 'NCIS'?
Although Ziva absolutely killed it in the first two episodes this season, she won't be appearing again for quite some time.
Instead, the series is returning to its procedural roots as the team continues their work solving cases.
Next week, fans will watch as the NCIS team solves the murder of a Marine Lieutenant, who was discovered underneath a semi-truck.
While Ziva will not be appearing in the installment, some members of the team will continue to discuss her return. This should give us a little more insight into how everyone feels about her and set up her storyline for the rest of the season.
New episodes of NCIS air Tuesday nights on CBS.