'NCIS' Season 17: Michael Weatherly Is Bound to Return For 3 Reasons
With Cote de Pablo back in NCIS as Ziva David, will Michael Weatherly return to his career-catalyzing show, and reprise his role as Tony DiNozzo? Together, de Pablo and Weatherly boasted one of TV's most famous slow-boiling romances; their will-they-won't-they narrative – oozing with equal parts passion and practical jokes – was one of the show's strongest plotlines.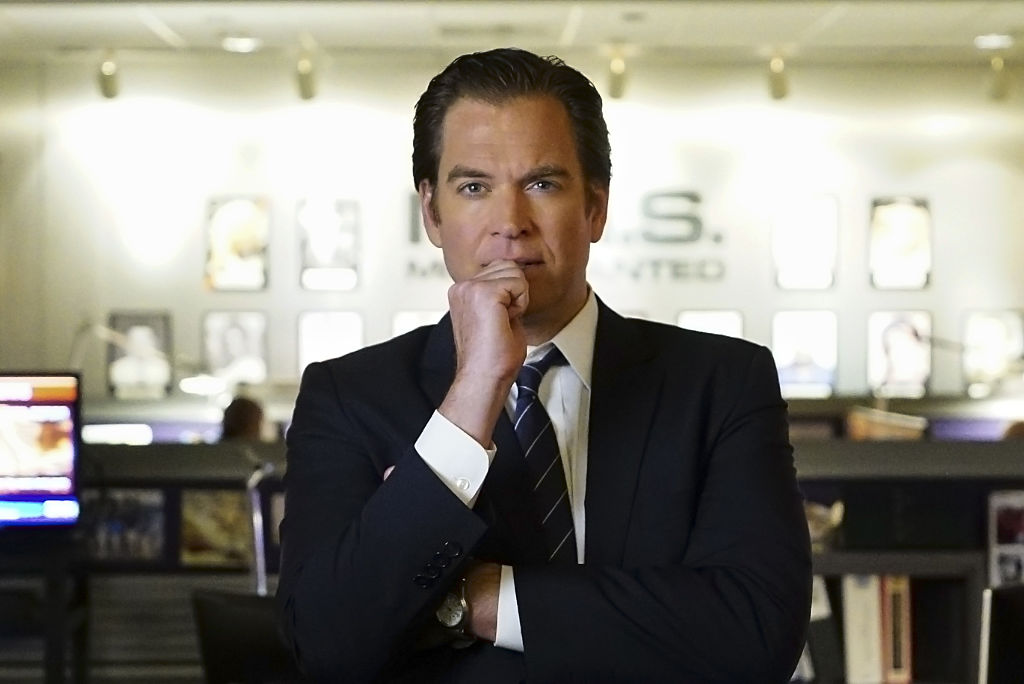 Many fans tuned into NCIS merely to see where DiNozzo and Ziva would wind up. Though Cote de Pablo has more than enough potential to lure some since departed viewers back to show, Weatherly's return would bring the series back to its glory days.
Imagine it now: Ziva, Tony, McGee, and Gibbs back at it once again. Not only would such a reunion be a trip down memory lane – a nostalgia-infused splendor for all NCIS enthusiasts – it would create the potential for even more intricate interpersonal dynamics (with new cast members).
Though Michael Weatherly is currently leading his own series, Bull, there are three reasons he is bound to return to NCIS. However, he likely will not appear until the end of season seventeen, so don't expect to see him rear his head in the premiere. However, with the when aside, let's get into the why: why is Weatherly bound to come back to NCIS?
1) Michael Weatherly said he would return to 'NCIS' "when the time is right" 
Michael Weatherly once stated that he would be ready to return to NCIS should the opportunity logically present itself. He stated:
"Yes I believe Ziva is alive and I will always be ready to play DiNozzo when the time is right…" 
If Ziva's return is not enough to warrant Michael Weatherly's return, what is? The time sure feels right! His greatest love, the mother of his child, and the woman he shared incomparable chemistry with has returned; it's time DiNozzo do the same. And this brings us to the second reason Weatherly's return in season seventeen feels appropriate. 
2) Narratively, Tony DiNozzo's return to 'NCIS' makes more sense than his continued absence 
Considering Tony DiNozzo left the NCIS team to care for his daughter following Ziva's presumed death, the motivating factor behind his decision no longer exists. Furthermore, will the show attempt to convince viewers that the team is so incredibly skilled at keeping a secret that DiNozzo doesn't find out? This would be a stretch for the procedural.
Even if Ziva needs to keep her presence unknown to protect her family, do you think she would be able to avoid spying on their home from a distance? Won't she try to catch a glimpse of her daughter playing in the park? 
The show seems bound to initiate a reunion; however, they will wait until the end. DiNozzo will find out the truth and appear before Ziva's eyes in dramatic fashion – right before the season finale ends – leaving viewers to wonder what the future holds for them. Anybody in for a spin-off? 
3) Returning to 'NCIS' would be a wise PR move for Michael Weatherly
Following the harassment allegations made against Michael Weatherly by his former Bull co-star Eliza Dushku, Steven Spielberg's production company left the series. Michael Weatherly's reputation has taken quite the hit as a result.
Though Michael Weatherly has apologized for his unacceptable behavior, he remains under fire. Thus, returning to a show – in which he is not the lead – may be a wise move. Bull may face a decline in ratings, as it should following the allegations.
Returning to NCIS, and back to the character people adore him for, would be a golden PR move on Weatherly's part. People tend to assimilate actors with the characters they are most famous for playing, and Weatherly would benefit from being seen as DiNozzo right about now.