'NCIS' Season 17 Threat: Is Zahar Ari's Revenge-Seeking Daughter?
For those of you who have been following NCIS since its early days, Ari remains fresh in your mind as the man who took away our beloved Agent Kate Todd. To provide a little history (and a needed refresher, as this show dates back sixteen years), Ari was initially believed to be a Mossad agent; that is, however, until his true identity as the leader of an Al-Qaeda cell was revealed.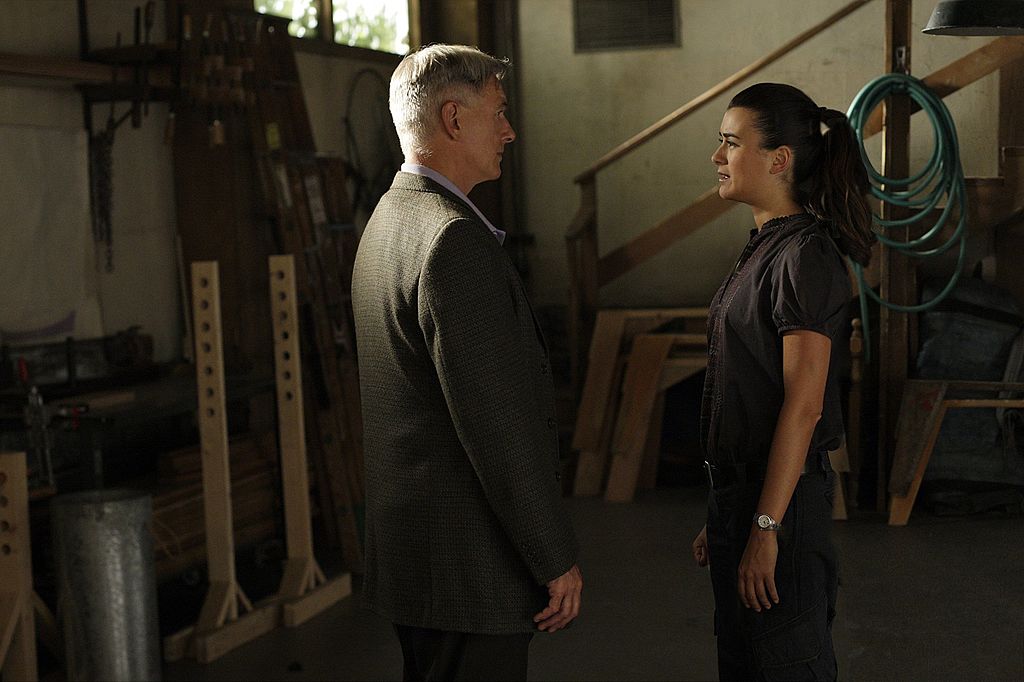 Ari was Gibbs' arch-enemy and Ziva David's half-brother. Cote de Pablo's Ziva David — in an act displaying her unwavering morality — killed Ari, protecting Gibbs' and ending her half-brother's reign of terror. She was then offered her position as an NCIS agent; struggling to believe her brother could become the person he did, Ziva grappled with her actions while forging a trusting and loyal relationship with Gibbs. 
Several years later, Cote de Pablo is back as Ziva David. And, based on reports from showrunner Steve Binder (as well as all the pieces of evidence we can pick up on), it seems that Zahar — season 17's largest threat — relates all the way back to the long-deceased Ari. 
Is Zahar related to Ari in 'NCIS,' and is she seeking revenge on the two people most responsible for his death?
Steve Binder, in an interview with Parade, made it clear that Ziva's return in NCIS season 17 would be fraught with the complexities inherent to her past. Rather than introducing a whole new "cloth," Binder makes it clear that the season will rely on a little backstory. He stated:
One of the things that we wanted to do was not just create something out of whole cloth where you're like "huh?" So when we came up with this backstory, we laid a little pipe ourselves once we knew we had Cote, but the initial genesis of this story was — and this is a clue — it's something that has been part of the fabric of the show, her character and the introduction of her character from the very beginning. So, we're playing with the DNA of Ziva David in terms of this jeopardy. This isn't some newly created arch nemesis conspiracy theory or conspiracy that she's tried to get out from beneath. This will tie into the lore and history of the show.

Parade

What is more intertwined with Ziva's character, more integral to her development as an NCIS agent than the former Mossad operative's tumultuous introduction to the series?  As Binder states, "it's something that has been part of the fabric of the show;" meaning, the threat must be something familiar, something already understood as vital to the procedural's core. 
Cote de Pablo left NCIS, feeling that her character had grown stale. She felt that the writers had lost respect for Ziva, and she said she wouldn't return unless something fantastic was written for David. Well, how about a story that forces Ziva and Gibbs to take an emotional journey back sixteen years — to the root of their relationship — to rediscover that father-daughter dynamic again…in an attempt to keep each other alive once and for all? Sound dramatic enough? Sound strong enough? It's been years, and Ari's child would theoretically be a young woman capable of handling her own in a physical confrontation. 
Ziva is back, and all the signs point to the threat that brought her to NCIS in the first place; except this time, she and Gibbs are both a bit older. This time, there is history. This time, they may not have the upper hand. Is a fractured relationship strong enough to combat a threat that Ziva David found so intense she faked her death? Will both Ziva and Gibbs come out alive?