'NCIS' Season 17 to Conclude with Ziva Taking Gibbs' Place: Cote de Pablo to Fill Mark Harmon's Shoes?
Cote de Pablo starred in NCIS from 2005 until her fateful departure in 2013. Playing the former Mossad Agent for nine successful seasons, the actress found her way into viewers' hearts by butchering American Idioms and bad guys alike. She was a force to be reckoned with who — boasting a slow-boiling romance with Agent DiNozzo (Michael Weatherly) and a father-daughter dynamic with Gibbs (Mark Harmon) — quickly became an integral member of the team.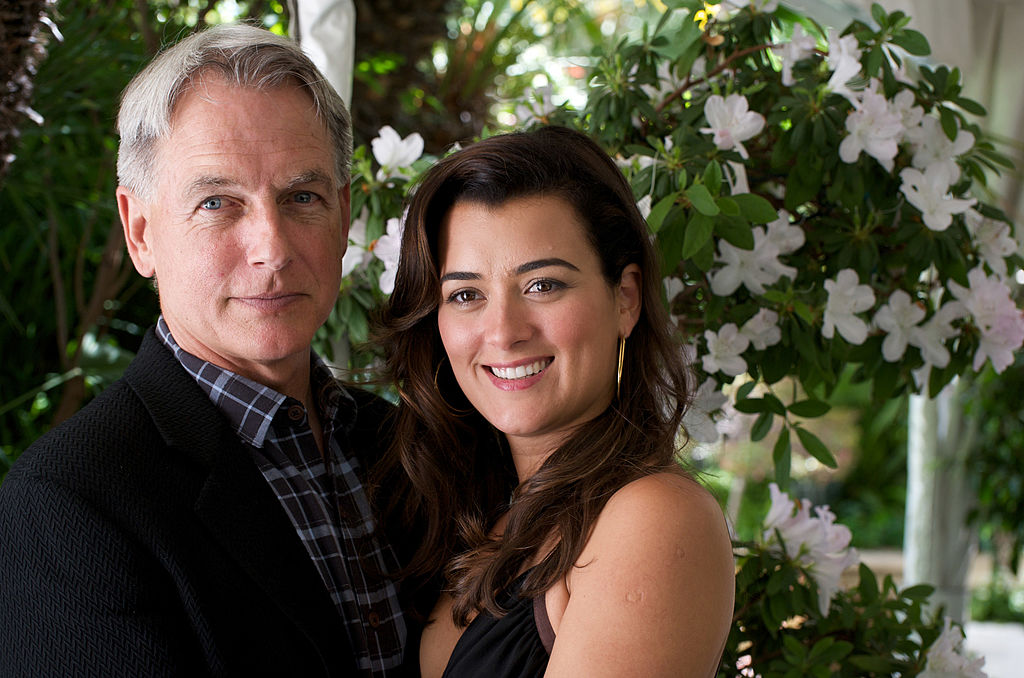 During the final moments of season sixteen, fans rose from their couches when Ziva David appeared, in the flesh, at the top of Gibbs' staircase. As she warned Gibbs of imminent danger, the season closed on one of the show's most epic season finales to date. 
Now that Cote de Pablo is back, fans have begun theorizing what her purpose in the upcoming season will be. One theory, circling around different forums, posits that Ziva David will replace Agent Gibbs as the woman in charge. One NCIS enthusiast stated:
Gibbs is old now, I stand by that the only way this show can continue is if Ziva takes his place as team lead, oh how wonderful that would be. They could just write that for her child's protection Tony is taking care of her in hiding, I wouldn't be mad at all, anything to have her back.

Reddit User

While others chimed in to support the theory, some fans immediately denied its potential. However, considering what we know about Cote de Pablo, Mark Harmon, and NCIS, there's a reason such a turnout is possible, if not probable. 
Why Cote de Pablo's Ziva David may replace Mark Harmon's Agent Gibbs
Let's start with the Cote de Pablo argument. Though Cote de Pablo initially cited personal reasons for exiting NCIS, she later credited a lack of respect on behalf of her character as the catalyst to her departure. Cote de Pablo explained:
"Look, I love this character. I worked eight years crafting this character and loving her. And so when I felt or I perceived that the character was not being treated with the respect that she deserved, no money in the world [would suffice]…So I said, "Unless someone can really write something fantastic for her, I won't go back."
As far as Cote de Pablo is concerned, what would be more "fantastic" than becoming the one in charge? It's unlikely that the star, based on her previous statements, would return for a trivial cameo; she's destined to possess a narrative arc vital to the season, if not the future of NCIS altogether. While this works for de Pablo, what about Mark Harmon? Is he ready to relinquish the throne? 
Is Mark Harmon ready to retire from 'NCIS'?
As of now, Mark Harmon has only signed on for season seventeen of NCIS; meaning, there is a potential he does not plan to return in season eighteen. Mark Harmon has, more than once, explained that he will not leave NCIS until the writers seem stuck. While he may not view this to be the case, he also revealed a retirement plan for he and his wife that he may soon be ready to enact. 
According to a source close to Mark Harmon, he has toyed with the idea of retirement, and he and his wife have discussed what they would do in their later years of life. Apparently, both would like to travel a bit more and live a quieter life than they do in Los Angeles.
Mark Harmon is 67 years old, and he may be ready for that calmer life right about now. Not to mention, bringing back Cote de Pablo would allow Mark Harmon to bid the series farewell while it was on a high. What better way to walk away?