'NCIS' Season 17: When Will Cote de Pablo Come Back as Ziva David? Everything We Know
Cote de Pablo's Ziva David made a big splash in the first two episodes of season 17 of NCIS, leaving fans wondering when she will return to action. Apart from confirming that Ziva will appear in two more episodes, NCIS producers have been very tight-lipped about when the fan favorite will be back. While details have been scarce, here is everything we know about Ziva's return to NCIS.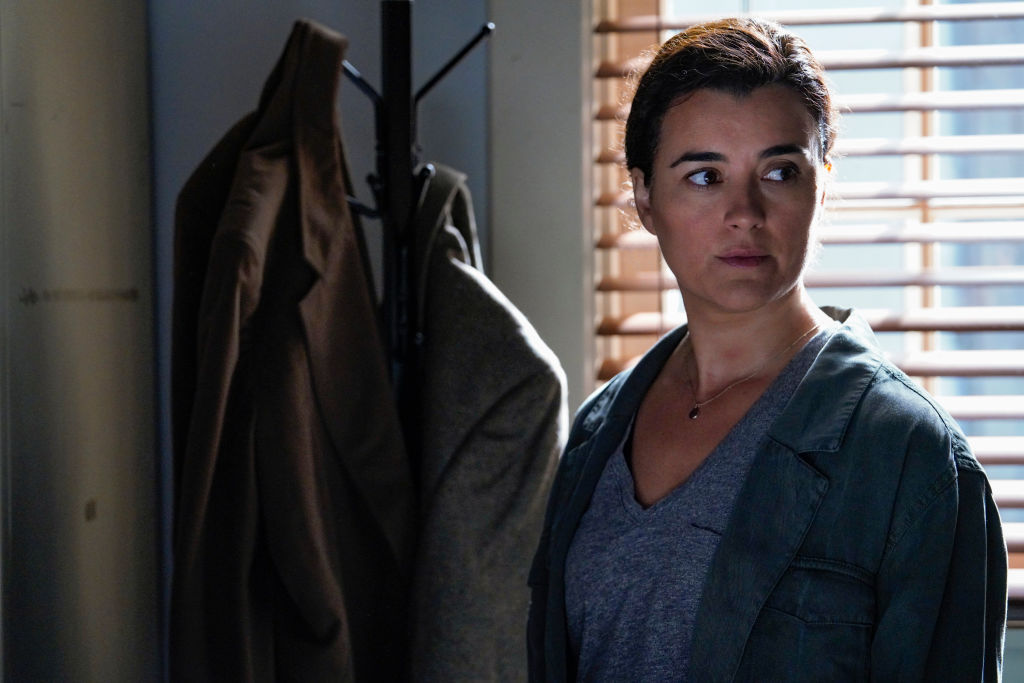 When will de Pablo return to 'NCIS'?
When filming for season 17 was underway this past summer, it didn't take long before we learned that de Pablo was on the set. In fact, several NCIS stars, including Wilmer Valderrama, shared photos of the actress in-between scenes, confirming her early involvement.
We have not received any similar updates during production, which means that de Pablo has not returned to the set for more scenes.
Luckily, the show has left plenty of ways in which Ziva could return to the team. While the possibilities are numerous, there is a chance that the character will not be back in action until December.
Considering how de Pablo has not been filming new scenes — at least to our knowledge — it is unlikely that she will be back before Thanksgiving.
According to Carter Matt, there is a chance that she gets a cameo in early December, just in time for the mid-season finale of NCIS. In fact, reuniting her with her family would be a great holiday theme and set us up for a potential reunion between Ziva and Tony (Michael Weatherly).
If that does not happen, then we're probably looking at a return after the mid-season finale (which might air on December 17). That is not the end of the world, though we hope that we will see Ziva back in action before the series takes a break.
'NCIS' keeps Ziva's story alive
Even though Ziva left after the second episode in season 17, the series has done a good job keeping her story alive with the other agents.
Prior to her appearance at the end of season 16, the only person who knew she was alive was Bishop (Emily Wickersham), who kept her secret all season long.
A lot of Ziva's old teammates on the NCIS team were pretty shaken up when they learned that she didn't die in the mortar attack, and the last few episodes have explored how everyone is dealing with that revelation.
This includes McGee (Sean Murray) who was very disappointed that Ziva did not reach out and tell him the truth. While McGee is still dealing with his emotions, it is going to be a long time before Gibbs (Mark Harmon) forgives himself for not digging deeper into Ziva's death.
In the first two episodes, Ziva questioned why Gibbs did not look for her after her reported death. Now that Ziva is trying to clear her name, Gibbs admitted that he made a mistake not confirming her death.
He is also constantly worrying that Ziva still needs his help, something that will likely be a lingering issue as the season moves forward.
Will Weatherly return to 'NCIS'?
NCIS producers have not confirmed that Weatherly will be reprising his role as Tony DiNozzo this season. But the events in the second episode teased that a reunion is imminent.
As fans will recall, Tony called Gibbs on his phone after the latter tried to reach out. Instead of answering and telling Tony the truth, Gibbs told Ziva that he should hear it from her first.
Ziva also revealed that Tony has no idea she is still alive, which sets us up for an epic reunion down the road.
Weatherly, of course, has been busy filming his own series, Bull, and has not confirmed his return to NCIS. There is no telling if Weatherly will return in time for the mid-season finale, but the reunion would be a great way to kick off the break.
Until then, fans can rest assured knowing that Ziva will be back in action at some point this season.
New episodes of NCIS air Tuesday nights on CBS.