'NCIS' Star Cote de Pablo Opens Up About the Possibility of a Ziva and Tony Reunion
There is no doubt that NCIS fans want to see Ziva (Cote de Pablo) and Tony (Michael Weatherly) reunite this season. After all, why did the show bring Ziva back in the first place if she was not going to reunite with her long-lost love? Producers have been very secretive about bringing Weatherly back, but de Pablo recently revealed that she is totally on board with the characters reuniting in epic fashion in season 17.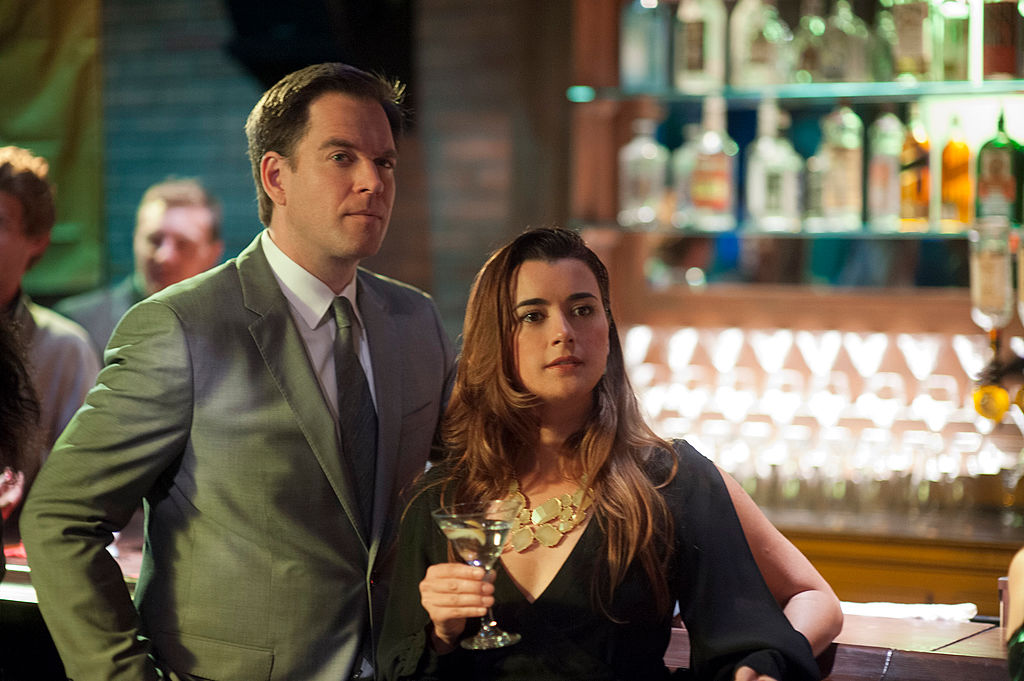 Fans want a Tony and Ziva reunion
When Tony first learned about Ziva's death in the episode, "Family First," the hopes of her returning to the series were shattered. After learning that he is the father of Ziva's daughter, Tony left Washington to help raise her overseas.
This meant that both de Pablo and Weatherly were off the show, leaving most fans to wonder if they would ever come back to finish their storylines.
That all changed when NCIS brought Ziva back from the dead at the end of season 16, and fans have been pushing for a Tony and Ziva reunion ever since.
In the second episode of season 17, Ziva refused to talk to Tony on the phone, so it is still unclear how much he knows about her return. But with Ziva set to appear in additional episodes this season, fans are hoping the two will reunite at some point.
De Pablo opens up about a Tony reunion
To make things even more interesting, de Pablo recently sat down and talked about the possibility of Ziva and Tony reuniting.
According to Carter Matt, the actress admitted that she would love to see the characters get back together. She also pointed out that fans have wanted this to happen for a very long time, so it would be fitting for the series to give viewers what they want.
"People have been obviously thinking about this for years and the fans are very invested in Tony and Ziva getting back together," de Pablo shared. "How and when that's going to happen, I don't know. I think Michael and me are very invested in the possibility of this happening in the future."
De Pablo added that bringing Ziva and Tony together would be a great way to complete their storylines. She also thinks that fans deserve the characters getting back together, which is a good sign that it will eventually happen.
The only issue, as far as de Pablo is concerned, is getting their scheduled to match up. Weatherly is currently starring in his own show, Bull, which films at the same time as NCIS. Getting the filming schedules to sync is tricky, but we are hopeful they can make it happen.
When will de Pablo return to 'NCIS'?
NCIS did not air an episode over Thanksgiving or in the first week of December. The series is, however, expected to release its 10th episode next week — and there is a chance fans will get to see Ziva return to action.
Producers have not confirmed any details about the coming episode. But considering how it is the last installment before the winter break, fans are fully expecting to see Ziva return.
The episode is reportedly going to have a holiday theme to it, which is one reason it has been pushed back a few weeks. The show wanted the episode to air closer to Christmas, and it also shortens the winter hiatus to only a few weeks.
Given the festive theme of the episode, fans are hopeful that Ziva and Tony will finally reunite, though nothing official has been confirmed.
Ziva to reunited with the whole NCIS team
When she returned in the first two episodes of season 17, Ziva's interactions with the NCIS team were very limited. She spent the majority of her time with Gibbs (Mark Harmon) before leaving town at the end of episode two.
That will change in the upcoming installment, which will see Ziva helping the team in a "life or death" case.
Diona Reasonover recently confirmed that she filmed scenes with de Pablo for the coming episode, which suggests that Ziva will be interacting with more characters this time around.
Reasonover did not say anything about the Tony rumors, so fans will have to wait to see how things shake out. Ziva is also expected to return in one more episode after the mid-season finale, so there is still time for a reunion.
New episodes of NCIS air Tuesday nights on CBS.