'NCIS' Star Maria Bello On Insisting On 'Equal Footing' With Mark Harmon And The Return Of Ziva
Maria Bello would have never accepted a part on NCIS if she was not given an equal footing with Mark Harmon. The actress, who plays Jack Sloane on the hit crime procedural, recently opened up about her character's journey this season and revealed that Sloane's "position of power and respect" is why she joined the series in the first place.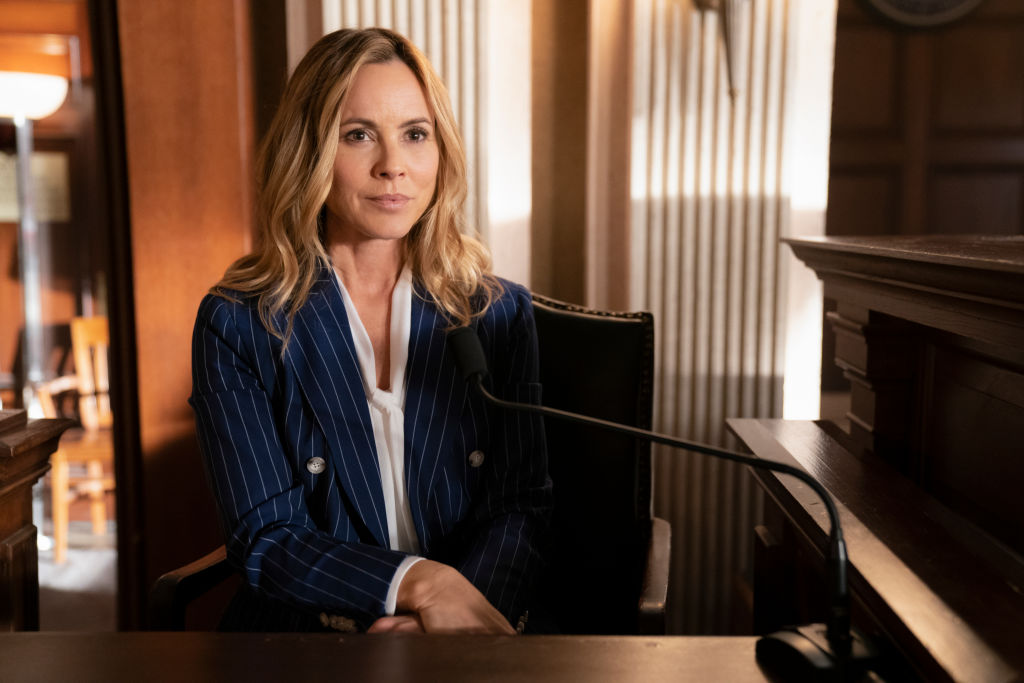 Bello opens up about 'NCIS'
In a recent interview, the NCIS star explained how Sloane and Gibbs have a unique relationship because they do not report to each other. While most of the team falls under Gibbs' leadership, Sloane enjoys a measure of autonomy.
This type of professional relationship created a lot of strain between the characters early on but it has developed into mutual respect. Sloane and Gibbs are expected to grow even closer in season 17 of NCIS, though Bello was a little hesitant to reveal too much about what's ahead.
"What I really liked about Jack Sloane was that she was on equal footing with Gibbs, that she didn't work for him, he doesn't work for her," Bello shared.
Bello added that when she accepted the role of Sloane, she made sure that her NCIS character started with enough power and respect. As a woman, Bello felt like it was important to play Sloane in a way that put her on equal ground as Gibbs, something she has definitely pulled off the past few seasons. This has also given Sloane an opportunity to interact with Gibbs unlike any other character, which has infused the series with a fresh take on things.
Will Gibbs and Sloane get romantic?
NCIS fans, of course, are hoping that Sloane and Gibbs get romantic this season. season 16 made it clear that the two care about each other, though Bello stopped short of saying anything about a romance.
The actress did, however, reveal that Gibbs and Sloane will grow closer over the next few years and become even better friends. The mention of several seasons means that the two characters are here to stay – at least for a few more years.
That said, there are rumors that Bello is getting ready to leave NCIS after season 17 is over. The upcoming season is the last on Bello's contract, which has sparked speculation about her future on the show. Bello has not said anything about leaving and taking her latest interview into account, it sounds like she enjoys being a part of the series.
That could change depending on what happens to Gibbs in season 17 of NCIS, as there are also theories that he might be gearing up to leave as well. Considering how their characters are closely linked, there is a chance that Bello would exit if Harmon opted to retire.
Bello has not commented about the rumors surrounding her future on NCIS.
Could Sloane and Ziva to team up in season 17?
Aside from the Gibbs angle, Bello also shared how she is looking forward to teaming up with Cote de Pablo (Ziva David) in season 17 of NCIS. The actress revealed that she hopes to get a few scenes with de Pablo this season, especially since Ziva had been written off the show when Bello joined a few years ago.
Bello, unfortunately, did not say for sure if Ziva and Sloane will get some screen time, but at least it sounds like she is open to doing some if it makes sense with her storyline.
Pablo appeared at the end of season 16 to warn Gibbs about an impending threat. NCIS producers have already confirmed that Ziva will be back in action in the season 17 premiere. We have no idea how long Ziva will stick around or if she will reveal herself to other members of the team. Gibbs and Bishop (Emily Wickersham) are the only ones who know that she is still alive.
Once the threat to Gibbs's life is neutralized, there is a strong chance that Ziva comes clean to the rest of the characters. If that happens, then there is a chance that we will see Sloane and Ziva in a few scenes, a move that would definitely satisfy fans.
Season 17 of NCIS kicks off September 24 on CBS.